Alumni
It's Julie Stoll from State Farm - a proud UNI Panther!
Step aside Jake from State Farm. Say "hello" to Julie from State Farm — Julie Stoll that is!  
When people come into Stoll's Kansas City office, the decor makes two things apparent: she loves the Kansas City Chiefs, and she is a very proud University of Northern Iowa alum.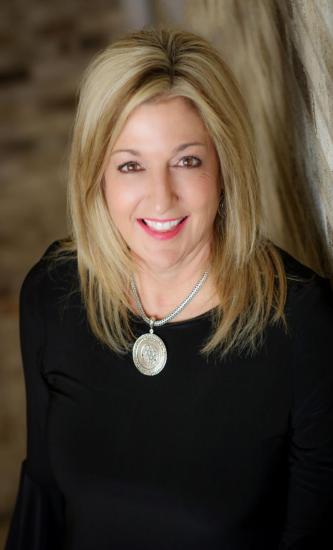 "Everybody who knows me knows that I went to the University of Northern Iowa," she said.
As a State Farm insurance agent for 25 years, Stoll has built a strong reputation. This last year, she won the Chairman's Circle Award, which recognizes the top 2-3% of State Farm's 19,000+ agents nationwide. It's an achievement she has earned four times in her career.
"I like helping people," said Stoll. "I like working with people and making sure their families are taken care of." 
Because of Stoll's sales achievements, she has gotten to go around the world from London to the Mediterranean. She's seen Garth Brooks perform from the front row. She's taken a photo with Chiefs all-world quarterback and State Farm pitchman Patrick Mahomes and got to see the Chiefs win Super Bowl LVII live and in person. Her notable list of clients also includes the likes of "Voice of the Chiefs" Mitch Holthus. And, yes, she's even met the actor who plays "Jake from State Farm." 
Stoll is a third-generation UNI alum. Her grandma and her mom both went to UNI to become teachers, and her dad went to UNI to become an engineer at John Deere. Because she grew up in Cedar Falls, UNI was right in her backyard.
"Growing up, I had gone to every football game, every basketball game, every wrestling meet since I was probably five," she said. "I was a huge fan. My parents were huge sports fans."
In high school, Stoll thought she would attend Iowa State University to get out of Cedar Falls. But as the time to go to college got closer and closer, Stoll realized she couldn't do it.
"My heart was with the Panthers and with UNI," she said. "So I quickly changed my plans. I was supposed to go to UNI, and I loved every minute of it."
As a student majoring in management with an emphasis in finance and minor in French, Stoll was very involved. She was part of the French Club, was a mat aid for the wrestling team and served on many committees including the Homecoming Central Committee. Although her parents were just a few miles away, Stoll completely immersed herself to ensure she got the true college experience.
"My parents and I always laugh because they could have picked me up at any time or I could have walked home if I really wanted to," she said. "But I was having so much fun that I didn't want to leave."
Right after graduating college in 1985, Stoll got a job as a personal lines underwriter for State Farm in Arizona. Stoll has been with the company in various capacities ever since. She was in Arizona for almost 10 years, moved to Kansas City briefly, then Tulsa and back to Kansas City.
"I didn't realize how well UNI had prepared me for the outside world until I started working in the business world," said Stoll. "UNI helped prepare me with a strong work ethic and an ability to work well with other people. My professors were tough but fair, and that helped me in the business world."
After working as an underwriter, Stoll moved over to claims and catastrophe duty. She traveled throughout the United States to the sites of earthquakes, tornadoes and hailstorms. It was during this time that Stoll met her husband who was also working for State Farm.
"During that time, I decided I wanted to be an agent," said Stoll. "I wanted to be an entrepreneur and own my own business and not have any restrictions. The sky's the limit!"
On Jan. 1, 1998, Stoll opened her agency in the Kansas City area. She started with one employee and has since grown to have eight.
"It was scary to go from salary to 100% commission and be responsible for your employees and rent," she said. "But it was also exciting."
While building her agency took some time, in Stoll's eyes, it's all been worth it.
"I love what I do," she said. "I don't have any intention of slowing down. I just love it so much — coming to work and making sure people are taken care of is what motivates me."
As she looks to the year ahead, Stoll is excited to work toward the goals she's given herself as an agent. She's also looking forward to joining the UNI Foundation Board of Trustees, a step that comes after nearly 30 years of supporting UNI. She also received the Emerging Philanthropist Award in 2014.
"I was on the Alumni Board of Directors for six years," said Stoll. "I've always been active here in Kansas City with the local alumni, and so I'm super excited about getting more involved with UNI again and being on campus more."
One of Stoll's most recent visits to campus was in October for Homecoming and the Our Tomorrow launch festivities.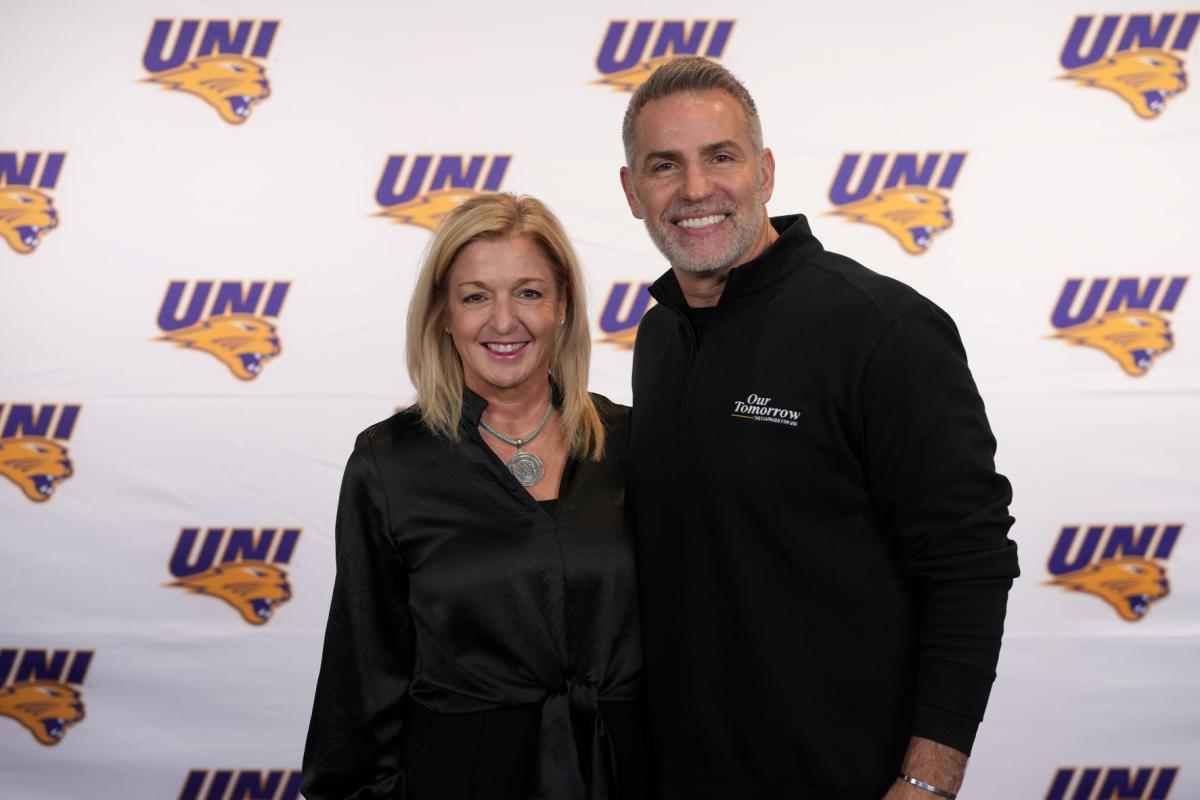 "I'm so appreciative of the university and the tradition and what a great school UNI is. It's made a big part of who I am today."