Arts & Design
Gallagher Bluedorn announces "Candlelight Concerts" inaugural performance, Friday, Oct. 27 at former Waterloo Masonic Temple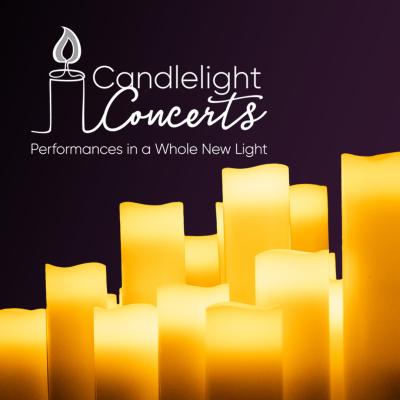 CEDAR FALLS, Iowa – The Gallagher Bluedorn Performing Arts Center (GBPAC) is unveiling a new concert series that promises to enchant music and culture lovers in gorgeous settings illuminated by candlelight. "Candlelight Concerts: Performances in a Whole New Light" highlights the vibrant musical talent and unique spaces within the Cedar Valley, and will host its inaugural event at 7:30 p.m. on Friday, Oct. 27 at the Waterloo Masonic Temple with The Petrichord Quartet. 
"Music has the power to bring people together and evoke emotions like nothing else. We aim to celebrate with these performances and the rich tapestry of talent in our region while offering unique concert experiences in venues the general public may not have seen before. Plus, the space, the audience, and the artists will be illuminated by the flickering lights of over a thousand candles," said Steve Carignan, executive director of the GBPAC.
The debut event of "Candlelight Concerts" will feature The Petrichord Quartet, a premiere ensemble of UNI School of Music students on violin, viola and cello. The program will take the audience on a journey through popular and classical music, including selections from the Beatles, Frank Sinatra, Haydn, Maroon 5, Smetana, U2, Owl City and more.
This inaugural "Candlelight Concert" is presented in partnership with the Youth Art Team. The organization's artists have been co-developers in the experience, from selecting the artist and genre for the performance to volunteering their time to serve during the event. 
Event Details:
Date: October 27, 2023
Time: 7:30 p.m.
Venue: former Waterloo Masonic Temple (now The Park Lofts)
Address: 325 E Park Avenue, Waterloo, IA 50701
The former Waterloo Masonic Temple, a cherished historical landmark given new life as The Park Lofts, provides the perfect setting. Its grand architecture and acoustics will enhance the musical experience, creating an unforgettable evening for all who attend. 
Tickets are available for purchase beginning Sept. 29 on the GBPAC website, gbpac.com, by phone at 319-273-SHOW, or in person at the GBPAC box office, temporarily located at Strayer Wood Theatre. Seating is limited and tickets will go fast for this one-of-a-kind event.