Arts & Design
TheatreUNI to present "The Play That Goes Wrong"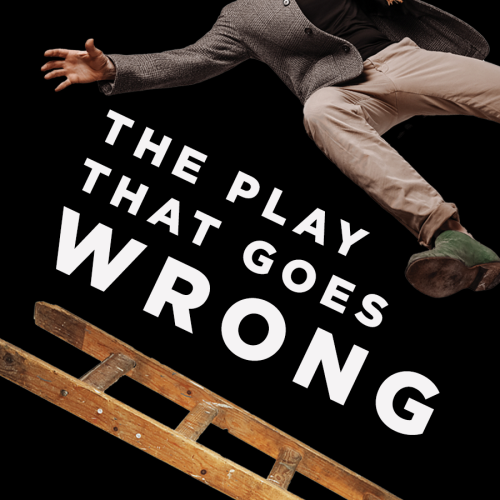 CEDAR FALLS, Iowa – TheatreUNI will present "The Play That Goes Wrong," written by Henry Lewis, Jonathan Sayer and Henry Shields on September 29-30 and October 6-7 at 7:30 p.m. and on October 1 and 8 at 2 p.m. in the Strayer Wood Theatre on the University of Northern Iowa campus.
"The Play That Goes Wrong" is the story of The Cornley Polytechnic Drama Society and their gallant attempt to produce "The Murder at Haversham Manor," a chilling murder/mystery which fortunately has just as many characters as the drama society (which has not always been the case, sadly.) The cast must deal with a missing dog, a malfunctioning set, a stage manager who develops a taste for acting midway through the performance and the possibility that at any moment the whole thing may simply fall apart. One of the most popular comedies being performed today, this farce is family-friendly fun and an hilarious night at the theater. 
"The Play that Goes Wrong" is the first offering of TheatreUNI's 2023-2024 season. The production is directed by Matthew James Weedman, associate professor of performance in the UNI Department of Theatre.  The set was provided by Theatre Cedar Rapids, and costume design is by Katrina Sandvik, instructor of costume at UNI. Lighting design is by Jonathan Allender-Zvic, a freelance professional designer. The production stage manager is Lindy Rublaitus, a senior communications teaching theatre major. 
Tickets start at $20 and are free for UNI students. Tickets are available at unitix.uni.edu and can also be purchased at the UNItix counter currently located in the Strayer Wood Theatre. For more information, call the Department of Theatre box office at 319-273-6386 or visit TheatreUNI's website.