Arts & Design
UNI Community Music School presents New Horizons Band and Children's Choir concerts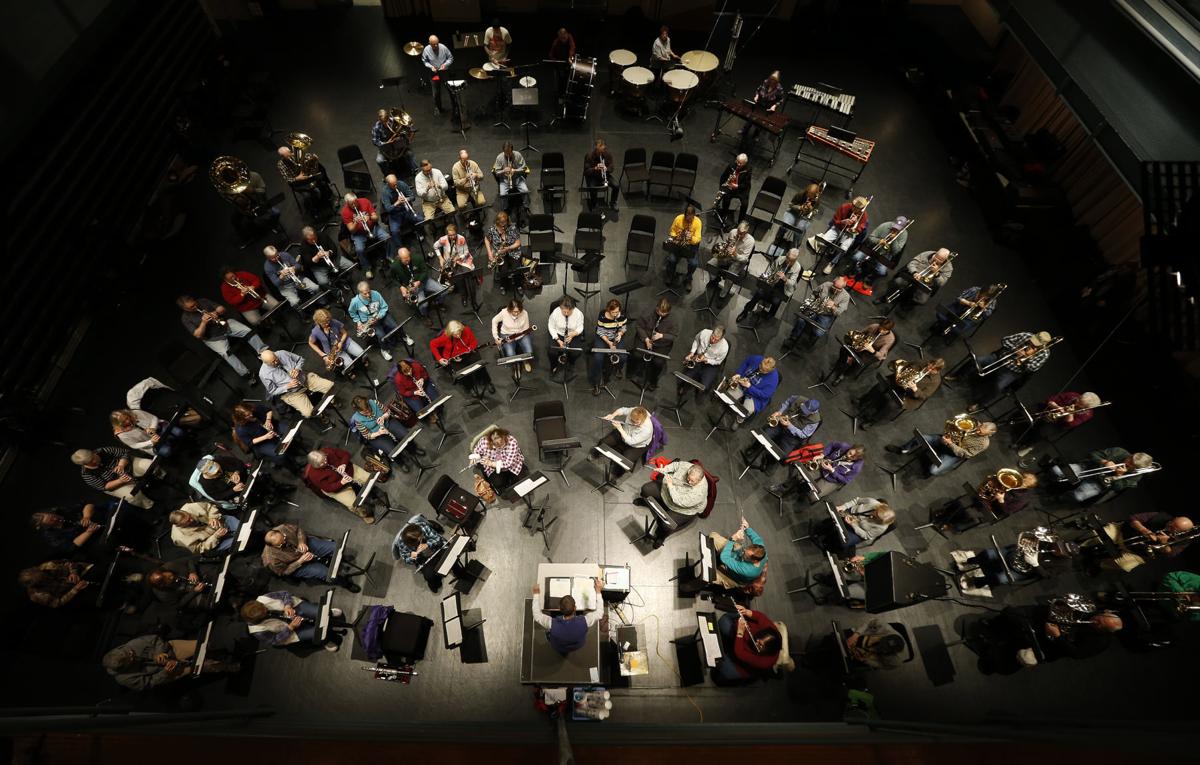 CEDAR FALLS, Iowa – The University of Northern Iowa's Community Music School will be hosting concerts for the New Horizons Band at 7:30 p.m. on Dec. 12, and the Children's Choir at 7:30 p.m. on Dec. 13 in the Catherine Cassidy Gallagher Great Hall of the Gallagher Bluedorn Performing Arts Center on the UNI campus. Admission for both concerts is free.
The New Horizons Band will perform a selection of band favorites, including a medley of Judy Garland songs and holiday tunes. The UNI student double reed ensemble will be featured, led by UNI faculty artists Heather Peyton and Ben Roid-Ward. A reception will be held following the concert.  
Members of the New Horizons Band include musicians ages 50 and older with various musical backgrounds, who travel from all over Iowa, including Cedar Falls, Waterloo, Dysart and Charles City to attend weekly rehearsals at the University of Northern Iowa.
Under the direction of Ryan Occeña, the Children's Choir includes students in third through ninth grade from across the Cedar Valley. They will be presenting a "Night on Broadway," featuring songs from "Annie," "Matilda," "The Sound of Music" and more.  
This will be the first concert with Occeña directing the Children's Choir. Occeña is also the choir director at Central Middle School in Waterloo and the Artistic Director for the Metropolitan Chorale. 
"We are having a lot of fun in the Children's Choir singing and learning together," Occeña said during fall rehearsals. "I can't wait for us to share all the exciting songs we have been learning while working together, building friendships and making music with a fantastic group of people."
The New Horizons Band and UNI Children's Choir are sponsored by the UNI School of Music and the UNI Community Music School. The UNI Community Music School offers lessons and a variety of music programs for hundreds of Cedar Valley children and adults. Private lessons are available on a variety of woodwind, brass, keyboard, voice and percussion instruments, as well as group piano lessons and Camp Musicmania.
The Community Music School staff includes professional music educators, performers and UNI School of Music students. Classes and lessons are offered year-round for students of all ages and abilities. All Community Music School events are held on the UNI campus in the UNI School of Music facilities, virtually or at other appropriate area community sites.
Contact:
Diana Blake, New Horizons Band (319) 352-3007
Ryan Occeña, Children's Choir (319) 273-5320
Heather Hamilton, Community Music School (319) 273-2142
Caroline Francis, communication and operations coordinator, UNI School of Music (319) 273-2028