Arts & Design
UNI School of Music presents "The Cabinet of Dr. Caligari"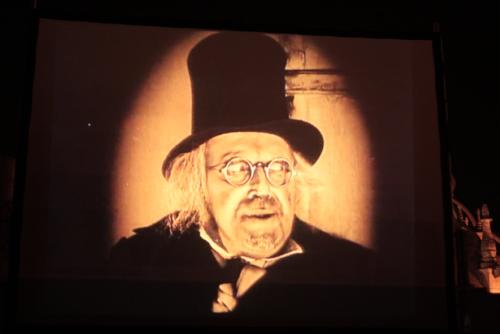 CEDAR FALLS, Iowa – The University of Northern Iowa School of Music will present silent horror film "The Cabinet of Dr. Caligari" with live improvised electro-acoustic music performed by UNI faculty. The concert will be held on Monday, Oct. 30 at 7:30 p.m. in Bengtson Auditorium on the UNI campus, and is free and open to the public. Audience members are encouraged to come in costume. 
"The Cabinet of Dr. Caligari" is a 1920 German silent horror film, directed by Robert Wiene and written by Hans Janowitz and Carl Mayer. Considered the quintessential work of German Expressionist cinema, it tells the story of an insane hypnotist (Werner Krauss) who uses a somnambulist (Conrad Veidt) to commit murders. The film features a dark and twisted visual style, with sharp-pointed forms, oblique and curving lines, structures and landscapes that lean and twist in unusual angles, and shadows and streaks of light painted directly onto the sets.
The film was voted number 12 on the prestigious Brussels 12 list at the 1958 World Expo. Critic Roger Ebert called it arguably "the first true horror film," and film reviewer Danny Peary called it "cinema's first cult film and a precursor for arthouse films."
Professor Emeritus Jeff Funderburk along with current UNI faculty artists Daniel Swilley, Brett Copeland, Chris Shortway and Sandy Nordahl will perform a mixture of electronic and acoustic music in real-time with the movie. Utilizing the most current music technology along with compositional and improvisational practices, the performers will bring this silent, 100-year-old film to life with sound.