Business
Podcast tells the story about UNI's Business and Community Services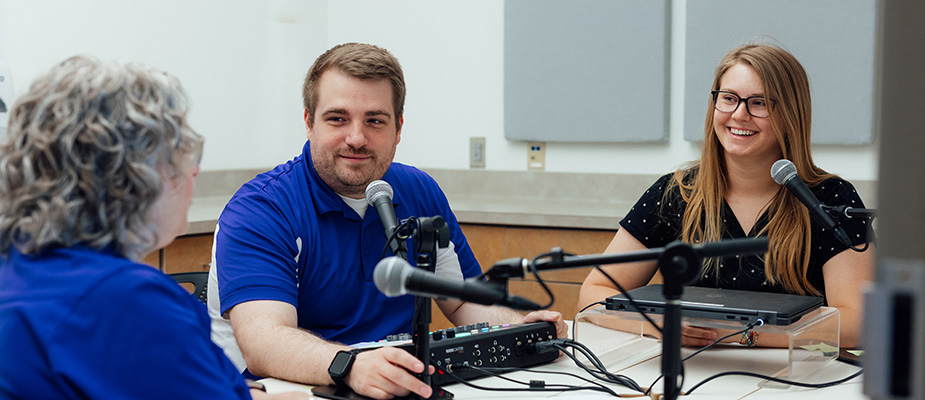 The University of Northern Iowa's Business and Community Services is a collection of 12 outreach programs designed to help businesses throughout Iowa. They all provide a variety of crucial services to the state. To better understand and connect these programs internally and externally, BCS launched the "Building a Better Iowa Podcast" last March, showcasing the people and stories around the organization.
So far, the podcast has been a hit, featuring two seasons. Episodes, which span about 20 to 25 min., feature a few people from each program, giving them opportunities to speak about program history, background and difference services. The newest season focused solely on individual series within BCS, like the Iowa Family Business Conference or food waste reduction efforts.
"We wanted to build a collective podcast that would give the center an ability to tell our own stories in a low-pressure way," said Patrick Luensmann, associate director of the John Pappajohn Entrepreneurial Center. He is also a creator of the podcast and frequent host. "This can be a tool for our internal and external partners to really inform and broaden the reach of each program, and in a trendy sort of way. Everybody's got a podcast, and everybody listens to podcast."
Katie Kreis, communications and marketing coordinator for BCS, has her own podcast, which allowed her to jump right in and help launch this new show. Sometimes the guests need a little coaching, which Kreis and Luensmann can provide. The show can also be used in multiple ways beyond the podcast, like audio snippets, newsletter features and more.
Another cool fact: The podcast is recorded in the audio space in the new JPEC offices in the BCS Building.
"I think everyone has been really excited," Luensmann said. "In a world that's saturated by messages, here's a small corner where we can bring on people for 15 minutes and be able to get across a pretty well-pointed story and showcase personalities."
The next step for Kreis, Luensmann and team is to create third season and dive deeper into the different stories and clients BCS services across all its programs.
"I think we'll keep going and pursuing this model of highlighting the specific programs," Kreis said. "Then we'll want to talk about specific stories to put the shows through a different lens and showcasing all our different clients. So that could be a specific client interaction, a student business or a family business. Just get that personal touch we don't get to share all the time because we are working with our clients."
You can find the podcast page here or listen to the trailer to better understand the show and its goals.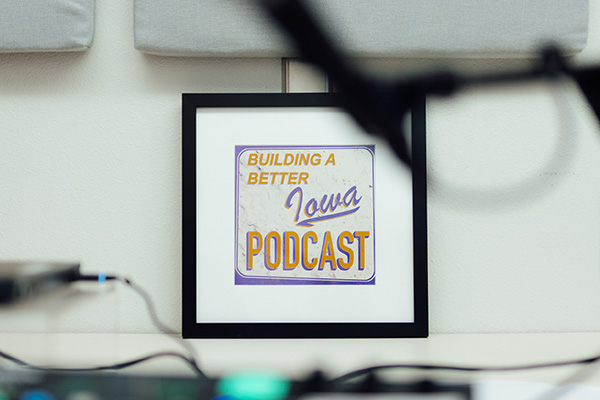 ‌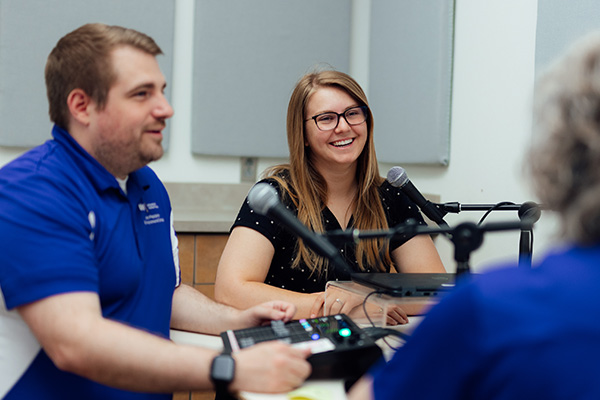 ‌