Campus & Community
Jillian Carlson named UNI's new state relations officer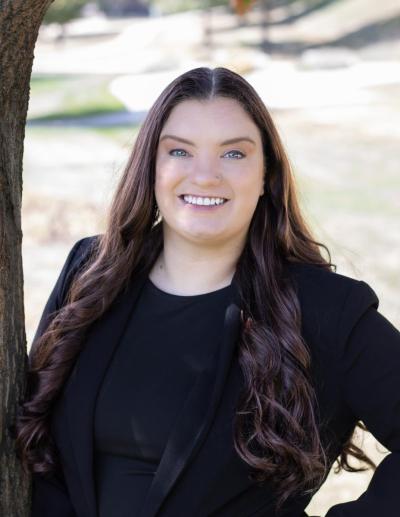 CEDAR FALLS, Iowa - The Iowa Board of Regents and the University of Northern Iowa have announced Jillian Carlson as its next state relations officer. In this position, Carlson will serve as the primary liaison between the University of Northern Iowa and the legislative and executive branches of Iowa government, including the Iowa General Assembly, the Office of the Governor and other state agencies. Beginning Sept. 18, she will be responsible for the day-to-day communication with legislators. 
"A number of talented and highly qualified individuals were seeking this position," said UNI President Mark Nook. "We are very pleased that Jillian has accepted this opportunity to serve as UNI's state relations officer. I have enjoyed getting to know her over the past two years and am looking forward to working with her as we seek to advance the best interests of UNI and the state of Iowa."
"I am extremely excited to join the Board of Regents and represent the University of Northern Iowa at the Capitol," said Carlson. "During my time working in the Iowa Senate, I have developed a passion for education policy and look forward to engaging with legislators on higher education issues in a new capacity during upcoming legislative sessions." 
Carlson comes to UNI from the Office of the Senate President where she held the title of chief of staff. She has experience negotiating across the aisle with the Iowa House of Representatives and the governor's office to ensure the Senate's higher education priorities are accomplished. Throughout her career in the legislature, she has built strong, personal relationships with legislators, members of the governor's office and key members of executive branch agencies.
Carlson brings a wealth of experience in public policy analysis and development to the state relations officer role, especially when it comes to education policy. She has analyzed potential outcomes of proposed legislation for education and other areas. She has also developed budget models for K-12 school funding and the Education Appropriations Budget Subcommittee, which includes funding for the Iowa State Board of Regents, Community Colleges and the Iowa Department of Education. 
Carlson holds a Bachelor of Arts in Political Science from Iowa State University and is currently pursuing a Master's of Business Administration from the University of Iowa. Carlson replaces Mary Braun who retired earlier this year after many years of dedicated service to her alma mater.