Campus & Community
One-time Panther Lisa Bluder headed to women's Final Four
Long before Lisa Bluder was on the way to coaching her first Final Four and national championship appearance, she was a three-year starter for the University of Northern Iowa women's basketball team. During her UNI career, Lisa Geske (back row, left) played in 108 games and climbed to the top of the Panther record books.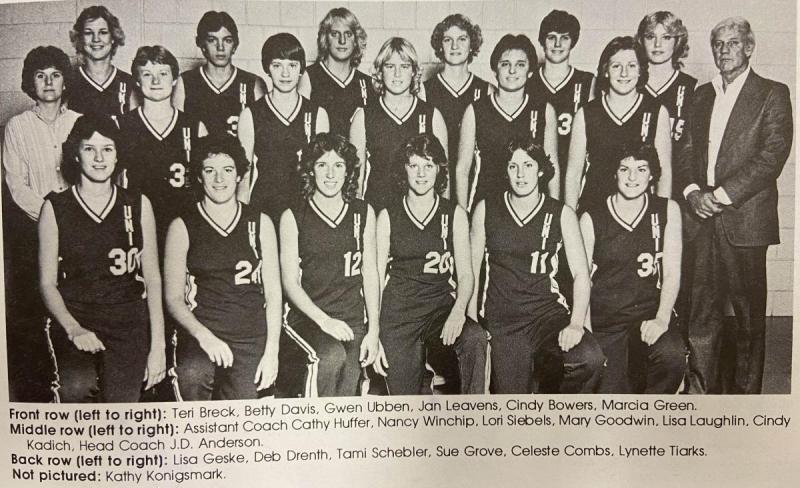 After graduating from UNI in 1983 with a bachelor's degree in marketing, she immediately began her coaching career - which led to head coaching positions at St. Ambrose University and Drake University.
In April 2000, Lisa Bluder was introduced as the University of Iowa's new women's head basketball coach, a position she's held ever since. She was inducted into UNI's Athletics Hall of Fame the same year.
Coach Bluder is one of five active Division I coaches to win more than 815 games. She has been named the Big Ten Coach of the year three times, and was also named the Naismith College Coach of the Year in 2019.