Campus & Community
Susan Grau to serve as UNI's student support specialist at Western Iowa Tech Community College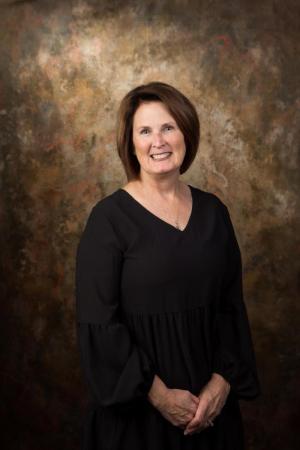 The University of Northern Iowa and Western Iowa Tech Community College (WITCC) announced Wednesday that Susan Grau has been selected to serve as a student support specialist on the Western Iowa Tech campus in Sioux City. As part of the UNI@WITCC initiative that increases access to four-year UNI degrees for Siouxland's community college students, Grau will provide personalized support to adult and place-bound students from their time at Western Iowa Tech through completion of their UNI degree online. 
The partnership between UNI and WITCC is part of the larger UNI at Iowa Community Colleges  (UNI@IACC) initiative which offers a pathway for Iowans who hold an associate's degree from any Iowa community college to pursue a bachelor's degree in several high-demand areas: managing business and organizations, management: business administration, criminal justice, elementary education, human services, technology management (BA) and the Bachelor of Liberal Studies.
Grau is scheduled to begin her new duties on September 20 and will report to Paul Sapp, who serves as UNI's associate director of transfer admissions and interim director of UNI@IACC. 
Grau joins the greater UNI community after serving on-campus at Western Iowa Tech Community College in a number of capacities since 2009. She has served as an admissions advisor/transfer specialist since 2015, in addition to instructing a workplace communications course. Grau holds an associate's degree in business management from Western Iowa Tech and earned a bachelor's degree in business management from Bellevue University. 
The UNI@IACC initiative partners with all Iowa community colleges and provides seamless access for Iowa community college graduates to complete their bachelor's degree online through UNI. UNI@IACC helps realize UNI's vision of providing affordable and high-quality educational opportunities to learners who may not have access to a four-year degree due to their location, job or life commitments, but who need the degree and training to succeed in Iowa's high-demand workforce. 
To launch UNI@IACC, UNI received $4.166 million in federal American Rescue Plan (ARP) program scale-up funds appropriated through the governor's office. Eighty percent of these funds support UNI@IACC Future Ready Scholarships. 
For more information about the UNI@IACC partnership, program offerings, and application instructions, visit the UNI@IACC website.
Contact:
Pete Moris, director, University Relations, pete.moris@uni.edu, 319-273-3158
Paul Sapp, Interim UNI@IACC Director, paul.sapp@uni.edu, 319-273-2864