Campus & Community
UNI partners with award-winning documentary 'Women of the White Buffalo' to raise awareness of Missing & Murdered Indigenous Relatives crisis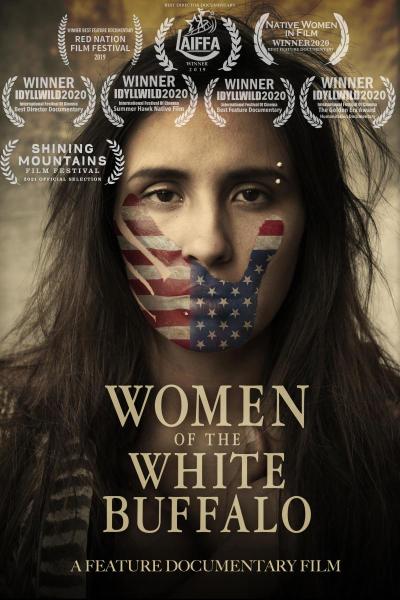 To raise awareness regarding the Missing & Murdered Indigenous Relatives (#MMIR) crisis, the award-winning documentary "Women of the White Buffalo" will be shown at 5:30 p.m. on Nov. 10 in the Lang Hall auditorium on the University of Northern Iowa campus. A discussion with Native panelists who will share their own perspectives in regards to the ongoing public health crisis will follow the film at 7 p.m.
The event is a collaboration among UNI alumna Trisha Etringer, #MMIR director for Great Plains Action Society, Sunrose IronShell, a Sicangu artist and fashion designer, UNI Diversity, Inclusion & Social Justice and UNI students.
IronShell is one of the Lakota women featured in the documentary film, which brings to light social injustices and oppressive forces that make it hard to keep cultural traditions and wisdom alive for Native women. IronShell is also one of the Native panelists who will engage in deeper discussion after the screening.
Etringer has been welcomed back to UNI to Belinda Creighton-Smith's American Racial and Minoritized Populations class since 2020. Etringer presents each fall and spring semester on what the #MMIR crisis is, and the deeply rooted systematic violence brought by colonization. Students then choose their final class project to raise awareness in the Cedar Valley.
Light refreshments will be offered in the Center for Multicultural Education lounge area following the event.
Contact: 
Maya Buchanan, multicultural education coordinator, maya.buchanan@uni.edu, 319-273-7347.