College Tour
Meet Diamond Roundtree on "The College Tour"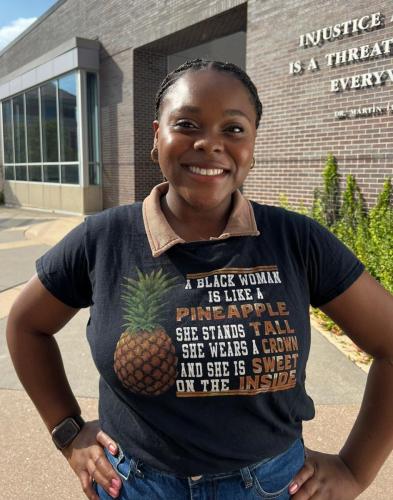 Diamond Roundtree didn't want to stay in Iowa for college, but when it came down to making her choice, she knew UNI was the right fit. A member of the Black Student Union and a writer and editor for the student newspaper, Roundtree has found her place at UNI and built long-lasting friendships.
Having found her niche, Roundtree's experience at UNI has taught her that her voice matters, a lesson she plans to take onto her future career as a producer, creating films and documentaries examining life's complex realities and representing the underrepresented in beautiful and positive ways.
With more than 270 diverse student organizations on campus, UNI offers opportunities for every student to get involved. The Center for Multicultural Education serves as a hub for underrepresented populations at UNI. There, students can find people who look like them and speak their language. UNI also has a gender and sexuality services office, which supports LGBTQ+ students, and offers services for military and veteran students.
Watch all the segments from UNI's episode of "The College Tour" here.