College Tour
Meet Luigi Lopez on "The College Tour"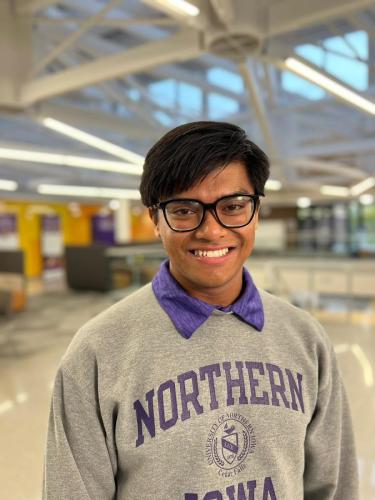 Right away, Luigi Lopez knew UNI was a great fit. From its campus size to the supportive faculty and staff, UNI has provided Lopez with many amazing opportunities to get involved on campus and develop academically and professionally.
Outside of academics and the different student organizations he's involved in, Lopez also has also worked in many departments across campus, including student success and retention, housing and dining and academic advising, which have helped him build and develop both hard and soft skills that he can leverage on a resume after he graduates. When looking for job opportunities, UNI's Career Services office is always ready to help connect students to campus jobs, internship opportunities and of course, post-graduation positions. Regardless of the position, working on campus has allowed Lopez to network, develop meaningful relationships, challenge himself to try new things and do amazing things for this campus and the community. 
Watch all the segments from UNI's episode of "The College Tour" here.