Education
UNI's Kappa Delta Pi receives national recognition, celebrating centennial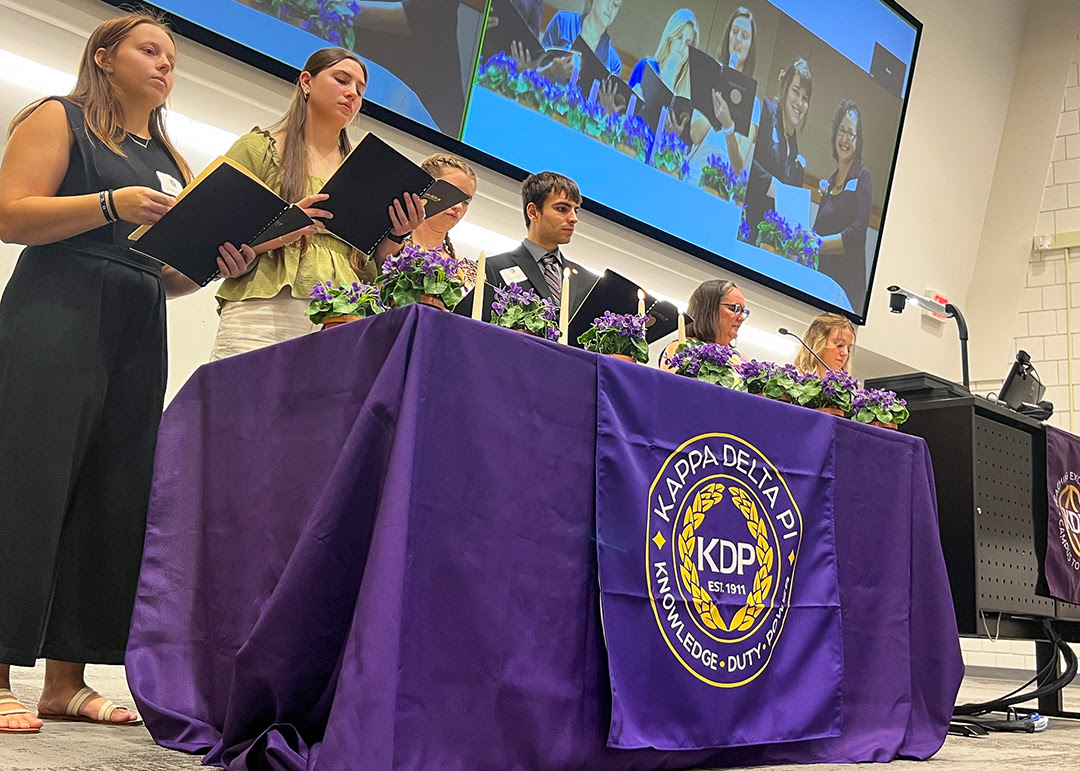 CEDAR FALLS, Iowa – The Psi Chapter of the International Honor Society in Education Kappa Delta Pi at the University of Northern Iowa will be honored as one of the top chapters in the nation when it receives the Achieving Chapter Excellence (ACE) award at the November national Kappa Delta Pi conference. 
This honor follows on the heels of the UNI chapter's celebration of 100 years on the UNI campus. A centennial celebration is planned on Friday, Oct. 20, at 5 p.m. for UNI Kappa Delta Pi current members and alumni at Schindler Education Center.
Kappa Delta Pi, also known as KDP, is an international honor society for students with high ideals and high academic achievement who are studying for their undergraduate teaching degrees in one of the more than 20 preK-12 teaching majors. Through monthly membership meetings, active service and outreach programs in area schools and community agencies in which the students can participate or lead, KDP helps prepare them to become successful leaders. Students must meet GPA requirements, be fully admitted to the teacher education program and have been at UNI for at least one semester to qualify.
Illustrious former members of the chapter include UNI presidents Homer Seerley and Robert Koob, Alvin Schindler, Gordon Hoxie, thousands of Iowa teachers, and hundreds of Iowa principals and superintendents. The group currently has 120 members.
"Generations of our brightest teaching majors have honed their leadership skills and shared their talents in service to our schools and community through KDP's programs," said Becky Hawbaker, the group's faculty advisor. "As a past officer of KDP as an undergrad, I know firsthand what an impact this organization has on one's professional development. The power of KDP is bringing together those who care deeply about their learning, are committed to making a positive difference in the world and, most importantly, who dream big and toil to make their goals a reality. 
"From years of fundraising that resulted in five quasi-endowed scholarship funds that allow us to award more than $20,000 every year to planning a major educational conference on the Challenge of Teaching for hundreds of Iowa high school students, and many other active programs, KDP has made and continues to make a big impact," Hawbaker continued. "Who knows what we will achieve in our second century?"
Friday's centennial celebration includes free food followed by a program in Budke Auditorium at 6:15 p.m. Members of Kappa Delta Pi past and present can register through this online form.