Education
UNI ranks in top 15% for online master's in education programs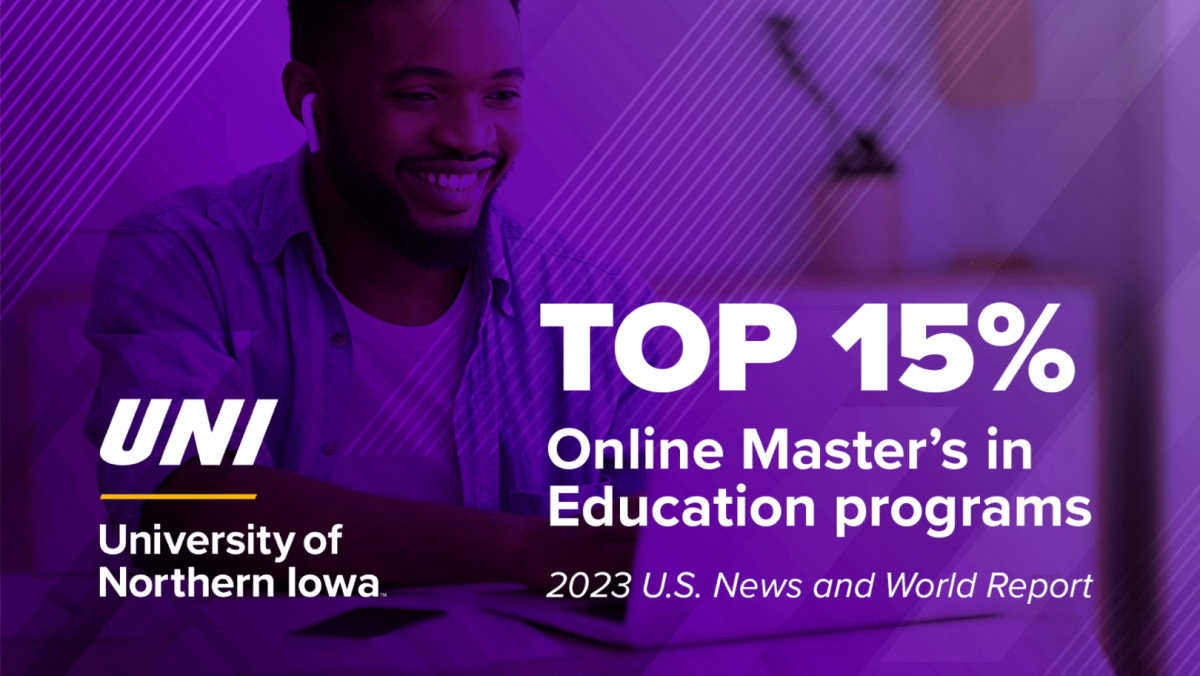 CEDAR FALLS, Iowa – The University of Northern Iowa's online master's in education programs ranked in the top 15% nationally, based on the 2023 U.S. News & World Report Best Online Programs. The UNI programs ranked 43 among 329 schools, climbing 10 places from 2022.
"Ensuring our programs in the College of Education and across UNI Educator Preparation meet the needs of today's adult learners is critical," said Colleen Mulholland, dean of the College of Education. "We're pleased that our commitment to providing numerous excellent options for these students to advance their careers with online master's degree programs is again recognized."
U.S. News assessed schools in the Best Online Programs based on a variety of objective factors, such as student engagement, faculty credentials and services and technologies. This year, more than 1,800 online bachelor's and master's degree programs were evaluated. U.S. News has been publishing school rankings specifically for online degree programs for a decade. 
UNI's online master's programs included this year are as follows:
Early Childhood Education Master of Arts in Education
Elementary Education Master of Arts in Education
Literacy Education Master of Arts in Education
Art Education Master of Arts
Teacher Leadership for International Educators Master of Arts
Principalship Master of Arts in Education / Advanced Studies Certificate
Superintendency Advanced Studies Certificate
Physical Education-Pedagogy Master of Arts
School Library Studies Master of Arts
Teaching English to Speakers of Other Languages (TESOL) Master of Arts
Special Education: Consultant emphasis Master of Arts in Education
Special Education: Instructional emphasis Master of Arts in Education
Learning Technologies and Instructional Design Master of Arts
These are 13 of the 45+ degree, certificate and endorsement programs that UNI's Department of Online and Distance Education supports as entirely online or a combination of mostly online with limited in-person coursework. The first online master's programs in education were offered in 2010.
"We are pleased that UNI is again ranked by U.S. News & World Report as a national leader in the preparation of high-quality educators," said Karen Cunningham, associate dean and director for Online & Distance Education. "Instilled by our mission, UNI has a long-standing tradition of developing educators, leaders, and administrators who serve our schools and communities. This ranking reflects the commitment made by our faculty as well as the exceptional support provided by our staff, allowing students to excel in the classroom and apply the skills they've learned in their careers."
To learn more about UNI's online programs, visit online.uni.edu.