Environment
Green Iowa AmeriCorps, housed in UNI's CEEE, wins Outstanding Service Program of the Year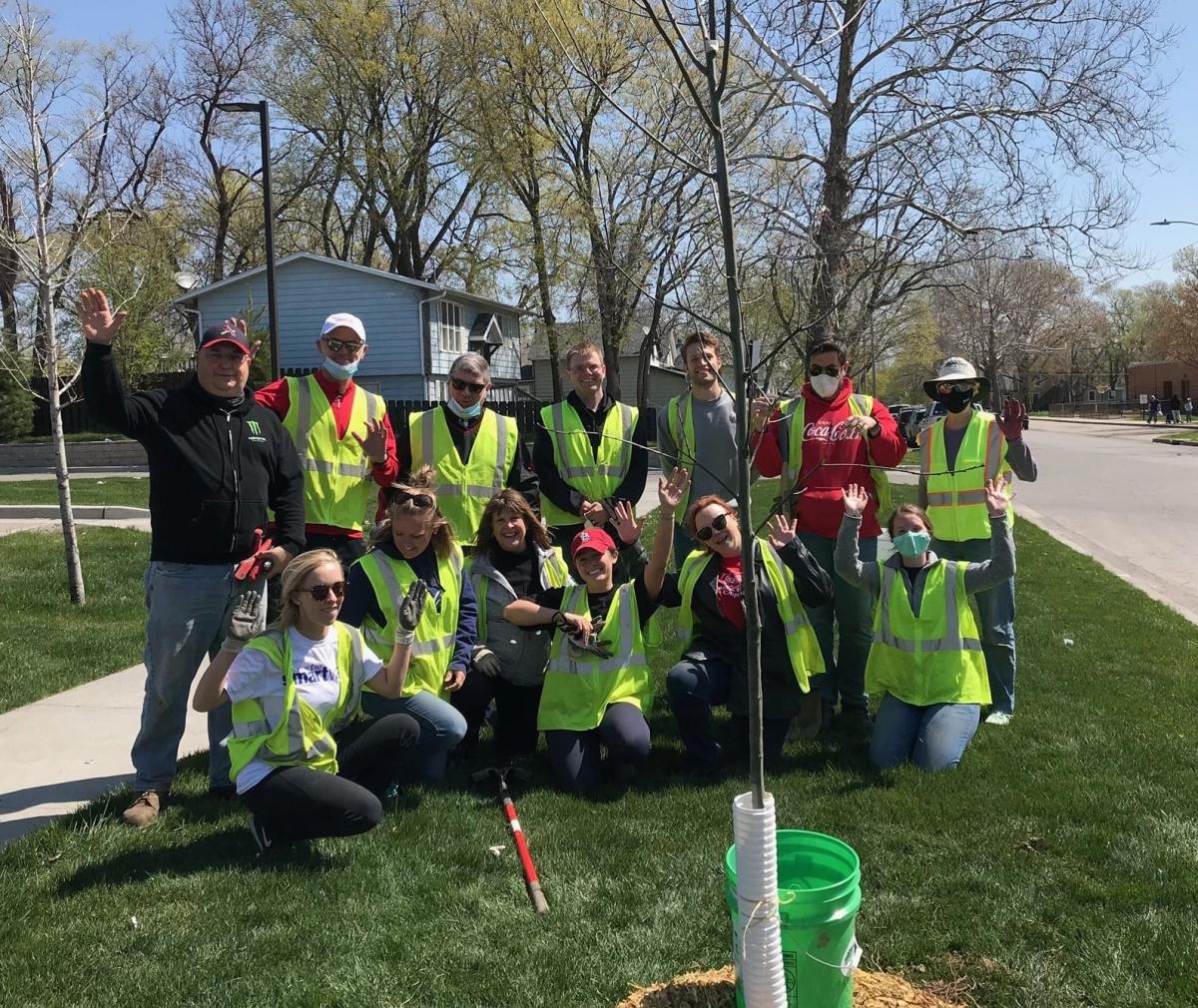 Out of hundreds of AmeriCorps programs across the country, the University of Northern Iowa's Green Iowa AmeriCorps program, housed within the Center for Energy & Environmental Education (CEEE), was named Outstanding Service Program of the Year by America's Service Commissions (ASC). 
"It's certainly been affirming and a nice spark to continue on," said Ashley Coffin, the Green Iowa AmeriCorps program director.
"What our AmeriCorps program has been able to do is amazing," said Kamyar Enshayan, the director of CEEE. "It's very rewarding to see they've been so impactful in the Cedar Valley and all around the state. We started with two locations — Cedar Falls and Cedar Rapids — but now there are 25 sites with host partner organizations throughout Iowa."
As Coffin describes it, the mission of Green Iowa AmeriCorps is to empower school districts, communities and Iowans to engage in environmental stewardship through direct service, education, outreach and volunteer engagement
While the national AmeriCorps program started in the 1990s, Green Iowa specifically started in 2009 as a response to the floods of 2008. Since then, they have grown to the largest environmental AmeriCorps in the state of Iowa.
"The vision was to rebuild and think about how we were utilizing some of this floodplain," explained Coffin. "We wanted to be environmentally focused and help ensure things were energy efficient."
All the AmeriCorps programs in Iowa are overseen by a state commission. The AmeriCorps programs in each state follow this same model, and all the state commissions are overseen by the ASC.
Since Green Iowa's inception, the program has focused on residential energy efficiency, which includes training members to do energy assessments and retrofitting. It's work Coffin says is more valuable today than ever before.
"It's been more critical than ever as we've seen rising energy costs, people spending more time inside their homes and just such a high cost of living," said Coffin. "We want to ensure we're continuing to provide services that can help people meet their critical needs and obviously have a positive impact on the environment."
While energy efficiency work is at the core of what they do, Green Iowa is always looking for other ways to be of service. Recently, Green Iowa received a $50,000 grant from the Wright Foundation to do a large-scale tree-planting project.
"Ashley and her team have created this rich experience — and that rich experience is action," said Enshayan. "I've seen my students grow tired of grownups not doing anything. We know the problems, but we're not acting on what we already know. That's what they want to see, and the AmeriCorps experience gives them that. We don't sit around talking about the need for trees. We go and actually plant them in the community."
AmeriCorps members have the option of signing up for 11 months of service or three months of service in the summer. Members who sign up for 11 months commit to 1,200 or 1,700 hours of service, while summer members commit to 300. Year-round Green Iowa has more than 100 members involved in its projects. 
Green Iowa members don't just stay in the Cedar Valley. They are hosted by various organizations throughout the state of Iowa, such as community colleges, school districts or nonprofits. Through the experience, they get an education stipend, benefits and workforce experience.  
"AmeriCorps continues to be this really beautiful solution for a lot of folks who are interested in doing something valuable, doing something that feels good, that makes a difference where they're at — whether that's in their own community where they were born and raised, or they're traveling across the country to go somewhere completely new and provide service," said Coffin. "And it gives them a lot in that exchange."
One thing Coffin believes is unique about Green Iowa compared to other AmeriCorps programs is the focus on professional development. Each Green Iowa member creates a professional development plan, and they are supported with Green Iowa funds to attend trainings and conferences or get certifications.
Since Green Iowa first opened its doors, more than 1,000 members have signed up to serve their communities. In the last couple of years, 75 UNI students and alumni have become Green Iowa members. They come from a variety of programs, from geography and environmental science to education and the arts.
Coffin hopes winning the Outstanding Service Program award will help Green Iowa find more members.
"I think one of the most beneficial things about this award is it hopefully will make more people aware of the opportunity Green Iowa provides," said Coffin. "UNI students could serve in our program while they're in school and recent graduates have this opportunity. So many people want to get involved but don't know how, and AmeriCorps is such a great way to take that first step."