Environment
IWRC's Jennifer Trent to serve on the Des Moines Climate Action & Adaptation Plan Technical Advisory Group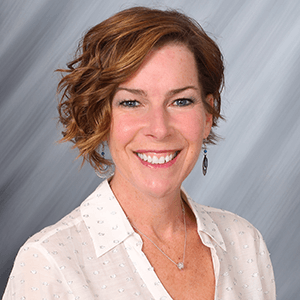 The Iowa Waste Reduction Center will be playing an important role in City of Des Moines's first Climate Action & Adaptation Plan to address greenhouse gas emissions and help the community become more resilient to the effects of climate change.  
To leverage the expertise of Des Moines' City staff, community members and partners, the city is organizing a Technical Advisory Group comprised of subject matter experts who will provide guidance during plan development. The Iowa Waste Reduction Center's Jennifer Trent was invited to participate due to her expertise in waste management and reduction strategies and opportunities. 
"It is an honor to be a part of this collaborative effort to create a community-wide climate action and adaptability plan," said Trent. "We applaud the City of Des Moines for their commitment to developing actionable solutions to reduce greenhouse gas emissions." 
Jennifer Trent is a program manager at the Iowa Waste Reduction Center specializing in food waste reduction, compost, and environmental assistance. She has been heavily involved in implementing and coordinating multiple food waste reduction efforts for the IWRC since 2012. Jennifer earned both a bachelor's degree in geography with an environmental emphasis and a master's degree in geography from the University of Northern Iowa. She currently serves as Vice President of the U.S. Composting Council. An expert in sustainability, Jennifer provides assistance to municipalities, small businesses and institutions to implement waste reduction strategies throughout Iowa and the Midwest.
Her responsibilities with the advisory group will include sharing her technical expertise and unique perspective to help inform the Climate Action and Adaptation plan, as well as assisting in engaging Des Moines residents and businesses in the planning process. 
###
About Iowa Waste Reduction Center. The IWRC has been providing environmental services, including technical assistance and industry training, as well as research and development, for over 30 years. The IWRC is a part of the University of Northern Iowa's Business and Community Services which builds a better Iowa through hands‐on technical assistance for economic and business development, entrepreneurship, environmental improvement and enhanced sustainability. For more information, visit their website.
Contact:
Molly Wells, Communications & Public Relations Manager, University of Northern Iowa Iowa Waste Reduction Center, 319-273-5352, molly.wells@uni.edu