Our graduating seniors continued to impress with their academic brilliance, strong relationships with faculty and other students, and wide variety of out-of-class experiences to create a strong foundation for their future. These are but a few of our promising Class of Spring 2021 graduates: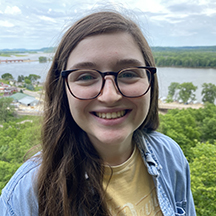 Name: Emily Loomis
Hometown: Carlisle, IA
Major: Political Science and Study of Religion                
Briefly describe what you'll be doing after graduation: After graduation, I will be attending law school at Texas A&M School of Law in Fort Worth, Texas. 
I think the most rewarding experience that I have had at UNI was doing a community engagement project with my Honors cohort. We were able to bring UNI students to Waterloo and have them interact with some of the businesses there--many of the businesses I still go to today.    
I am convinced that I wouldn't have had as much of a successful academic career had I not attended UNI. Both my majors, Political Science and the Study of Religion, and their respective departments are diamonds in the rough. I have learned so much during my time at UNI and cannot speak more highly of both of these departments. They were integral to my success. Moreover, I truly felt like I was valued at UNI - I was not just another face in a classroom. My professors wanted to get to know me and learn about me.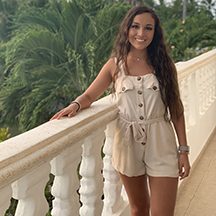 Name: Stephanie Flores
Hometown: Des Moines, Iowa
Major: Communication Sciences and Disorders 
Briefly describe what you'll be doing after graduation: I will be attending the University of Kansas' Speech Language Pathology Master's program to continue my journey to become one of the first Latina speech-language pathologists.
What I enjoyed most about UNI is all the connections I made. I was able to meet incredible people that will now be in my life forever. I was also able to make great connections with my professors, so much so that they were able to write me letters of recommendation for graduate schools. Also, during my time volunteering as a Student Admission Ambassador, I was able to meet many unique prospective students and I loved being able to be that first connection they made with campus.
Name: Abby Steill
Hometown: Dakota Dunes, South Dakota
Major: Elementary Education with a Special Education (Strategist I) Endorsement
Briefly describe what you'll be doing after graduation: I will be heading back to UNI for graduate school. I was fortunate enough to receive a generous scholarship along with a graduate assistantship to support me in receiving my master's in Special Education with a Strategist II endorsement. 
I came to UNI because I heard that the teaching program was phenomenal, so I was intrigued enough to take a tour. After walking around campus and talking to faculty, staff, and students I was hooked. I knew it would be a great fit for me. I have loved calling UNI my home.
I found that the professors I have been fortunate enough to learn from impacted my post-graduation plans in so many ways. Not only did they give me a wealth of information on how to best support all different students and their varying needs, but they truly helped me to gain confidence in myself. The encouragement I received from them is what made me want to continue my education; a dream I have had for a long time, but never knew if it could be a reality.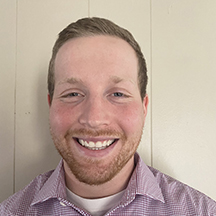 Name: Trey Kuhens
Hometown: West Union, Iowa
Major: Social Science Teaching, All Social Studies
Briefly describe what you'll be doing after graduation: I have accepted a high school social studies teaching position at Union-La Porte City Community School District. I also will be coaching football at Hudson Community School District and baseball at North Fayette Valley Community School District.
UNI's education program prepares their students well for their first teaching job, but every day in the classroom you learn something about yourself, your students and the profession of teaching. These classes paired with the variety of field experience UNI provides sets up students in the education program to be successful.
Students should choose UNI because there are a lot of people at UNI that are in your corner and truly want you to succeed. The relationships that I have built at UNI are ones that will last a lifetime and I am very grateful for that.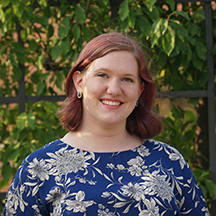 Name: Bekah Bass
Hometown: Cedar Falls
Major: Sociology
Briefly describe what you'll be doing after graduation: I will be attending George Washington University Law School in Washington D.C. 
I was especially drawn to UNI because of the Honors Program and the way the campus felt like home. I had grown up in Cedar Falls, but UNI felt so different from the Cedar Falls I had grown up in. I could see myself being successful and finding a community of friends, faculty, and staff that could support me.
UNI is a school where faculty, staff, and other students really care about each other. Professors want their students to do well, and students want to help support their peers. I still say "hello" to almost every professor I have had on campus, even if it was just for one general education class. I think it is a fantastic community with fantastic staff. If I had the chance to do it all over again, I would pick UNI every time.