While COVID-19 forced an unimaginable end to the semester, our graduating seniors continued to impress with their academic brilliance, strong relationships with faculty and other students, and wide variety of out-of-class experiences to create a strong foundation for their future. These are but a few of our promising Class of Spring 2020 graduates: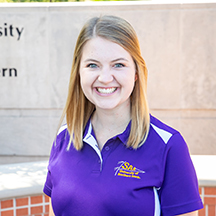 Name: Lauren Luce
Hometown: Iowa City
Major: Early Childhood and Elementary Education
Post-graduation plans: After completing student teaching in Bangkok, Thailand and Big Lake, Minnesota, looking for a teaching position around the Iowa City or Des Moines area. 
"I came to UNI because of the excellent education program. I wanted to make sure I was going to a school that would equip me with the skills needed for success upon graduation. Also, when I visited campus, the size was appealing to me. I knew I would be able to easily walk across campus, develop relationships with my professors, and have the same opportunities that larger universities have. UNI prepared me for a career in education because of all the wonderful knowledge and skills I gained while attending school. I grew my confidence in the classroom through multiple field experiences and learned research-based teaching strategies from professors." 
---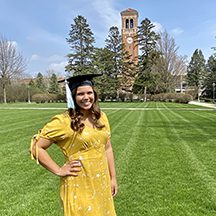 Name: Emma Gruhn​
Hometown: Cedar Falls
Major: Elementary Education
Post-graduation plans: Teaching first grade at Moulton Elementary in Des Moines.
UNI has a fantastic education program that automatically drew me to the school. Once I visited and explored campus, I knew that it was a place where I could see myself for the next four years. I love the atmosphere and connections I have been able to make during my time at UNI. Students should choose UNI because it offers so many authentic, hands-on experiences within their education that will prepare them for any field or occupation they choose. UNI also provides students with a home where they can grow, learn and form relationships that will last a lifetime.
---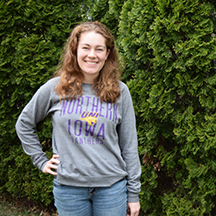 Name: Ashleigh Houlette​
Hometown: Altoona
Major: Biology
Post-graduation plans: Attending Des Moines University for graduate school and enrolling in the Doctor of Physical Therapy program. 
The moment I stepped on campus for the first time, I felt instantly at home and knew that UNI was the place for me. I was drawn to the small university feel with the opportunities of a big university. UNI also gave me an opportunity to continue my athletic career as a swimmer, so I loved the idea of continuing to push myself not only in my academics, but also athletics. UNI provided me many courses that challenged me in multiple departments across campus that will benefit me as I continue on with my schooling. My time at UNI has led me to many opportunities to serve those in my community as I enter into a career of working and providing for others. 
---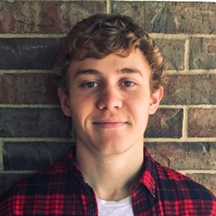 Name: Isaac Ubben​
Hometown: Aplington​
Major: Geographic Information Science: Environmental Science and Policy
Post-graduation plans: Working for Bayer Crop Science over the summer as a Field Inspector while looking for a permanent position. 
"I chose to come to UNI for a few reasons. The first of which was the price tag. UNI is relatively inexpensive when compared to other schools, but they still have a lot to offer, such as D1 sports teams, diverse student organizations, amenities on campus, and more. I also really liked UNI's size. You could spend an afternoon exploring UNI's campus, but it's still small enough that you don't have to take a bus to get around or from class to class. The experience I got in the GeoTREE Center will be especially helpful for my future career. Because of it, I'll graduate with nearly two years of relevant work experience, and that's important because most GIS positions require experience."
---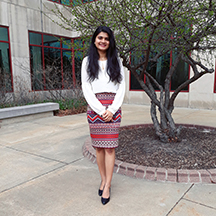 Name: Dhwani Kapure​
Hometown: Ahmedabad, India
Major: Business Administration
Post-graduation plans: Attending graduate school at Iowa State University.
"UNI is such a special place for me. Some of my special memories here are when I got my first job in the Business Advising office and when I became an executive for Campus Activities Board. Also, having the privilege to be a part of the beautiful UNI family will always be close to my heart. The people at UNI are so kind and caring and many of them have helped me become a better person and supported me to shape my future. I will always be thankful for it."