While COVID-19 forced an unimaginable end to the semester, our graduating seniors continued to impress with their academic brilliance, strong relationships with faculty and other students, and wide variety of out-of-class experiences to create a strong foundation for their future. These are but a few of our promising Class of Spring 2020 graduates: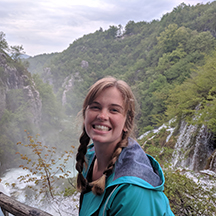 Name: Molly Cline
Hometown: West Des Moines
Major: Elementary Education
Post-graduation plans: Moving to Seattle, Washington to work as an elementary education teacher.
"The combination of small class sizes, invested professors and wonderful people makes UNI an easy choice. UNI did an exceptional job of preparing me for life after graduation. During my college experience I was able to work with mentors in the Cedar Falls and Waterloo school districts to get real-life classroom experience. UNI also gave me the opportunity to study and teach internationally. Traveling abroad helped build my confidence and teach me about different cultures around the world."
---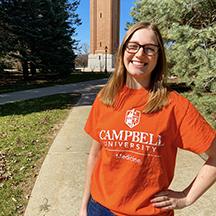 Name: Madeline Walker  
Hometown: Andover, Minnesota
Major: Biochemistry and Biology
Post-graduation plans: Attending medical school in Lillington, North Carolina at Campbell University School of Osteopathic Medicine.
"I was looking for somewhere with smaller class sizes, and that is when I happened upon UNI. I loved the size of the classes here, but the one aspect I found the most appealing was how much the professors cared. They genuinely care about the success of every student and do whatever they can to make sure you get where you want to be. When you go to a smaller school, you have class with the same group of people each year. Having all of my classes with some of my best friends was my favorite part about going to UNI." 
---
Name: Zach Steger​
Hometown: Strawberry Point
Major: History Education
Post-graduation plans: Teaching financial literacy and possibly other social studies subjects at Denver High School just north of Cedar Falls. 
"The two biggest reasons I came to UNI were the size and location of the school and the emphasis on the student body. The size and location offered me a place that felt like home. I knew if I came to UNI, I would not get lost in the shuffle of students and be dismissed as 'just another student.' By far the most rewarding aspect of my time at UNI was the interactions and relationships I formed with the faculty. The university has a strong community of professors who genuinely care about students in their education and in their lives. They do this while having strong credentials in their respective areas of study and push students to sharpen their skills and broaden their perspectives."
---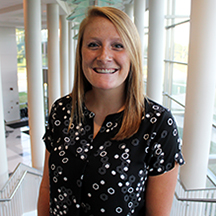 Name: Allison Noggle​
Hometown: Robins
Major: Finance and Marketing
Post-graduation plans: Doing a Financial Leadership Program for Raytheon Technologies based out of Connecticut.
"My favorite UNI memory is being able to serve on the Women in Businesses executive board. I was able to meet so many amazing people throughout my time in the club including life long friends, supportive faculty, and community members. We were also able to plan some really fun events!"
---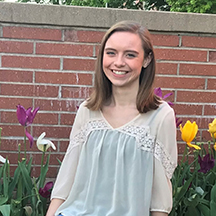 Name: Anya Shorey​
Hometown: Sioux City
Major: Psychology and General Music Studies
Post-graduation plans: Attending the University of Louisville in Louisville, Kentucky to pursue a doctorate in Experimental Psychology with an emphasis in Vision and Hearing Sciences. 
"The most helpful experiences I had at UNI that will prepare me for my future was conducting research. I have been a research assistant for multiple professors in the psychology department and that hands-on experience has taught me so much more than I could learn on my own. I am currently finishing my senior honors thesis which has also extended my research skills by having me be the primary investigator on a project I am passionate about."