Alumni
From 'labor of love' to Iowa's top bourbon maker, UNI alum's family business puts small-town Swisher on the map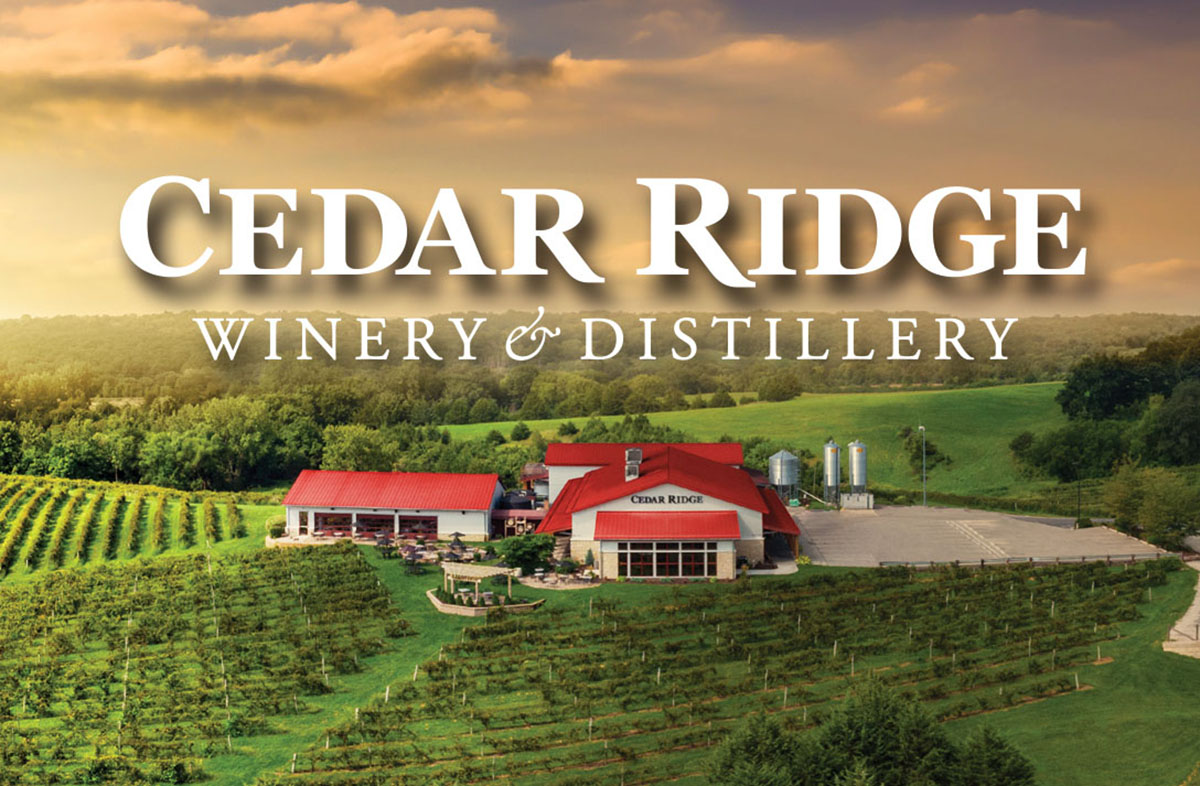 When University of Northern Iowa alum Jeff Quint opened the first distillery in Iowa since prohibition, he said it was a labor of love. 
"It sounds silly to say, but it really was passion that brought me here," he said. "I remember my dad and I, we'd harvest apples and we pressed the apples using an old apple press, which I still have, and make apple wine. Then dad would take the apple wine and run it through a little illegal home still that my dad acquired, and that I still have, and turn it into apple brandy. I think somehow that all came back to me in terms of passion."
Click here for more information on Cedar Ridge Winery & Distillery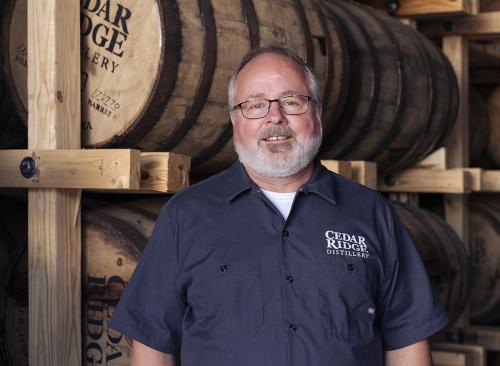 But passion was just one small piece of what drove Quint to leave a successful 30-year career in finance to delve into the bourbon business. He later learned the pull he felt went far beyond passion — making spirits is in his blood.
"A few years after we started the distillery, I embarked on a personal project and started chasing down my family history and I was able to trace my ancestors all the way back to the 1600s in Wintrich, Germany," he said.
Quint didn't start tracing his lineage with any specific mission in mind, but what he found made his jaw drop.
"I found that as far back as I was able to research the lineage, our family has always been in the wine- and spirits-making business," he said. "I was able to find the winery that my ancestors  started in the 1700s, and it's still there."
Founded nine generations earlier on the Moselle River in Wintrich, Germany, Weingut Quint is still producing wine today. Since learning of the family connection, Quint said he has been able to connect with his distant relatives.
"I guess you really could say it's in my blood," he said.
Born and raised in Winthrop, Iowa, Quint and his wife, Laurie, opened Cedar Ridge Distillery in Swisher, just south of Cedar Rapids, in 2005. The distillery has since become Iowa's top bourbon maker, producing more than 200 barrels of bourbon a month and shipping products across the country and the globe.
If asked, Quint would say he and his wife "slow rolled" their way into the distillery business, starting with a vineyard.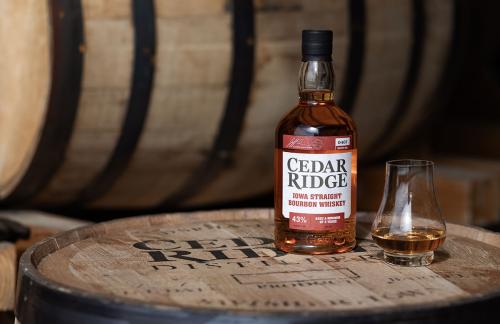 "We found the property we wanted and we bought it, and we were lucky to buy it," he said. "I remember thinking, 'How am I ever going to keep up with the payments on the place?' We started planting vines and then we found a program through the Iowa Department of Economic Development — which is now the Iowa Economic Development Authority — that helped us buy our first still."
At the same time, Quint and his wife Laurie held on to their careers to ensure they had a stable income coming in while they invested in their dream future.
"Rather than dropping everything and taking out a bunch of loans and financing, Laurie and I kept our day jobs," he said. "We'd start our days early in the mornings taking deliveries at the distillery, then we would work at our day jobs all day then spend nights and weekends running the stills and making wine, and we did that for years until we got to the point where the distillery could sustain our livelihood."
Quint likens the experience of building a business to raising children: "When they're little, you're just not sure how you're going to get through the day and survive the work. Then, when they get older, you forget about all that work and stress and uncertainty and all you remember is the good stuff. And that's what I tell my kids now when they are thinking about starting a business or a new venture — I tell them to always chase their passion, but don't give up their day job."
After releasing its first batch of whiskey in 2010, Cedar Ridge Distillery quickly became a nationally recognized leader in craft spirits, winning multiple awards such as American Distilling Institute's "2017 Distiller of the Year" and"Best American Craft Whiskey" at the 2016 New York World Spirits Competition.
And business continues to grow, expanding from a small vineyard and single-still distillery to a 70-acre campus with nearly a dozen buildings, including a bar and restaurant and an event venue that boasts well over 100,000 visitors a year. 
"It's been an incredible journey starting from zero and building this family business," Quint said. "And I am not sure I would be where I am right now without the skills and education I received at UNI."
No, Quint did not study distillation or major in bourbon making while at UNI. Instead he graduated in 1985 with a BA in accounting and went on to embrace three successful decades working in finance before starting the family business.
"My experience at UNI was awesome," he said.
Quint said his original motive for choosing UNI was the school's reputation for affordable high-quality education, but then he learned about the university's accounting program and knew he'd made the right decision.
"I've always been a business-minded numbers guy, and when I learned how strong UNI's accounting program was, I jumped in with both feet," he said. "To say I survived that program is not a mischaracterization - it was an incredibly challenging program, but I think the challenge is one of the reasons I kept going."
In addition to expanding his business and finance knowledge and honing his computation skills, Quint said the accounting program equipped him with skills he still uses on a daily basis.
"UNI is where I matured into adulthood," he said. "The accounting program was such a challenging program and it taught me a lot about perseverance, facing challenges head on, accepting responsibility and developing a strong work ethic."
In addition to receiving an exceptional education and developing valuable life skills, Quint said he met and made lifelong friends at UNI, many of whom remain close friends nearly 40 years later.
"I really can't say enough good things about my experience at UNI, it was just awesome," he said. "It changed my life, and I hope to one day be able to pay that forward."