Alumni
Alumni gift to Applied Engineering Building honors late husband, brother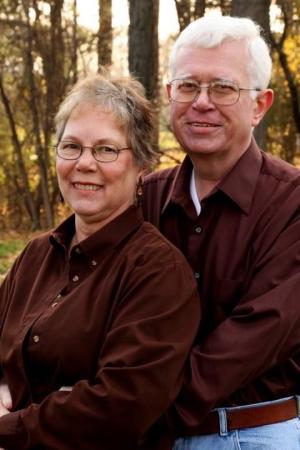 Pat Van Sickel and David Van Sickel have made a gift to the Applied Engineering Building (AEB) renovation in memory of John Van Sickel – Pat's husband and David's brother who died in 2012 after a battle with pancreatic cancer. 
The gift will help outfit the AEB with technology and other educational tools to prepare UNI students for industry professions. In honor of the gift, the Power Lab – a key learning space for electrical engineering technology students – will be named for John. 
A native of Sheffield, IA, John came to UNI with a skillset in woodworking, construction and engineering having worked alongside his father and three brothers as a part of Van Sickel Construction. In 1971, he graduated from UNI, where he met his wife Pat, with a degree in industrial arts. His younger brothers David and Eric would also attend and graduate from UNI. 
A Navy veteran of distinguished service, John worked at the former Duane Arnold Energy Center, the nuclear power plant near Palo, for more than 30 years. At the time of his retirement John was a senior reactor operator and operations manager. Pat says those positions and John's opportunities to mentor new workers in the nuclear power industry brought him enormous pride. 
The gift from Pat,'69 early childhood education, and David, '74 history, will honor John by providing a cutting-edge educational experience for UNI students in the Power Lab. The lab will give electrical engineering technology majors the chance to learn power systems infrastructure and gain hands-on experience with elements of conventional and renewable electrical power, including power systems operations, renewable energy systems and their integrations with an existing power grid. Students will apply critical thinking, problem solving and measurement analysis skills that will be critical in their professions. 
"John would have felt right at home in the Power Lab," Pat said. "He was very hands-on — he built his own house, even getting his electrician's certification so that he could wire it himself. John also loved sharing his knowledge and was a patient teacher. He would very much enjoy knowing that something in his name is helping educate the next generation in the same hands-on style he enjoyed at the school that shaped his future."