Alumni
Cast set as remarkable journey of UNI alum Kurt Warner moves closer to silver screen
The remarkable underdog story of Kurt Warner's journey from a backup quarterback on the University of Northern Iowa football team to an NFL Hall of Famer is set to hit the silver screen.
Warner's biopic "American Underdog: The Kurt Warner Story" recently announced its star-studded principal cast.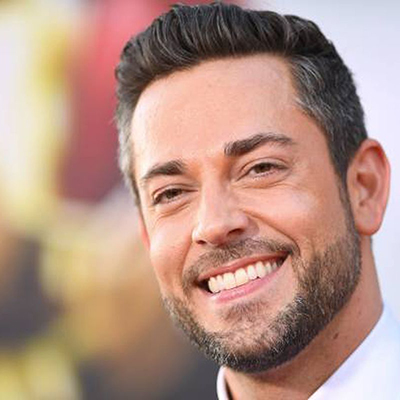 Zachary Levi (pictured on the right), known for his role as Shazam in the DC Comics film of the same name, will portray Warner. Levi has also lent his vocal talents to Flynn Rider in the Disney animated movie "Tangled" and appeared in the Amazon Prime show "The Marvelous Mrs. Maisel." Anna Paquin, commonly known for her performance as Rogue in the X-Men franchise, will portray Warner's wife Brenda. 
Other standouts in the talented cast include Dennis Quaid as Saint Louis Rams head coach Dick Vermeil, Virginia Madsen as Sue Warner, and Adam Baldwin as former UNI head football coach Terry Allen. 
Adapted from Warner's memoir, "All Things Possible: My Story of Faith, Football, and the First Miracle Season," the film will be produced by Kingdom Story Company and distributed by Lionsgate.
Warner's story is one of perseverance. He didn't start on the football team at UNI until his senior year, where he established himself as one of the all-time greats in a single season. He turned to a pro career, but was cut from the Green Bay Packers prior to the start of the 1994 season. Warner returned to Cedar Falls, where he stocked shelves at Hy-Vee and served as a graduate assistant for the Panthers prior to joining the Arena Football League.
After several years in the AFL, Warner was drafted to the St Louis Rams. In his first year with the team, he spearheaded an explosive offensive that led to the program's first-ever Super Bowl title and was declared the MVP. His story is commonly cited as one of the most iconic in NFL history.
The movie was originally scheduled for release in December 2020, but has been delayed due to the ongoing COVID-19 pandemic.