Alumni
Hy-Vee names UNI alum as new CEO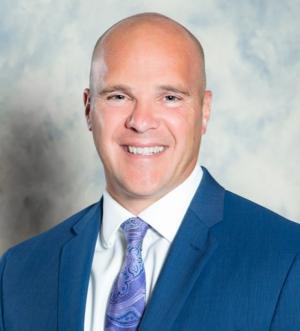 On July 27, Hy-Vee Chairman and CEO Randy Edeker named University of Northern Iowa alumni Aaron Wiese as Hy-Vee's next CEO, effective Oct. 1, 2022. Wiese is currently vice chairman of Hy-Vee, Inc. and president of the company's supply chain and subsidiaries. With the announcement, Wiese will continue to report to Edeker, who will stay on as Hy-Vee's chairman of the board.
"Aaron is ready to help me lead the company as chief executive officer," Edeker said in a press release. "He has a strong vision for the total breadth of our company and is extremely knowledgeable in many areas. With Aaron as CEO, Hy-Vee continues to be positioned for incredible growth and innovation."
Wiese, a native of Cherokee, Iowa, studied political science at UNI. He began his Hy-Vee career while still attending the University of Northern Iowa in 1993.
After leaving UNI, Wiese held various operations leadership roles before joining Hy-Vee's executive staff as director of real estate strategic planning in 2012. Over the next decade, Wiese continued to rise through the ranks at Hy-Vee and, most notably, made a tremendous impact on Hy-Vee's health and wellness division.
In December 2020, he was promoted to the executive vice president level and became president of digital growth and co-chief operating officer just a few months later. He has held his current position since December 2021.
Contact:
Pete Moris, director, University Relations, pete.moris@uni.edu, 319-273-2761