Ryan Hannam was living the dream of any Iowa high school football star - playing in the NFL after a successful college football career at the University of Northern Iowa.
But when nagging knee injuries forced him to retire at just 27 years old, his degree from UNI's nationally renowned accounting program prepared him to forge his next phase in life. The St. Ansgar native and his wife April returned to Cedar Falls, where Hannam purchased a financial services firm Financial Designs.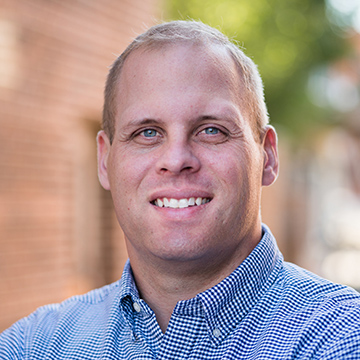 Hannam, 40, who was recently inducted into the Iowa High School Athletic Association Football Hall of Fame, reflected recently on how UNI helped prepare him both for the NFL and life after. 
"Playing football was the only job I ever had, and it's the only thing I ever wanted to do," Hannam, who was recently inducted into the Iowa High School Athletic Association Football Hall of Fame, said. "And all of a sudden, at 27 years old, that door was shut and there was no going back. That was a big moment."
That moment came in Dallas in 2007. He had just been released by the Dallas Cowboys in March, and Hannan knew his playing days, which started as an undersized, under-recruited tight end who was given a chance to shine at UNI and culminated with two catches in the Superbowl, were over. 
"UNI had a huge impact on me. The professors at the business college gave me the business knowledge that I've used in my post-athletic career," Hannam said. "We both loved Cedar Falls and we both loved UNI, so it was kind of a logical landing place for us. It's been home ever since."
While playing football at UNI kept him busy, finishing his degree was important. He even took 20 hours of credits in his final semester to ensure he could graduate. And Hannam was always interested in business. He liked math. He liked it when things lined up and made sense. So, after his football career was over, the financial sector was the perfect match.
"I like the idea of kind of controlling my own destiny and being in charge of my success or failure," Hannam said. "So, owning my own business was a great fit for me."
In 2013, Hannam and his business partner Paige Miller, another UNI graduate, purchased the financial services firm Financial Designs and began providing services related to employee benefits and retirement plans.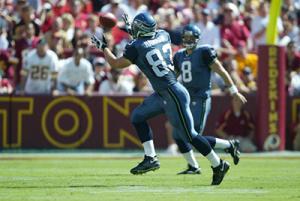 "We decided to take a leap and go into business together, and it's been all great since then," Hannam said.
In 2017, another UNI graduate, Scott Wirtz, joined the company to help grow the individual financial planning aspect of the business.
In his business, Hannam follows the same principles that led to his successful football career.
"We see a lot of people in all walks of life talking the talk and telling you how good they are," Hannam said. "I've always believed in proving it to people by my actions. Keep your head down, work hard and be accountable."
And his business has continued to grow. The company now has six employees and is finding work across the state.
"Ryan Hannam is an example of how far a degree from the College of Business Administration can take you," said Leslie Wilson, dean of the business college. "It's not easy being a student athlete while completing a program as rigorous as accounting, but Hannam showed that if you work hard, the skills our students receive can take them anywhere."
But it hasn't been all business for Hannam and his family. He's also involved in officiating high school football and he helps coach his daughters' youth sports teams. Ryan and April have two girls - an eighth grader at Holmes Junior High and a fifth-grader at Hansen Elementary School.
It was also a surprise when Hannam was one of four athletes inducted as a member of the 2020 class of the Iowa High School Athletic Association Football Hall of Fame.
"It was an unexpected honor and a very humbling experience to get a call that says they want to put you into that Hall of Fame," Hannam said.
After all, he was far from a highly sought-after high school recruit. Despite setting a receiving record at his high school, a leg injury his senior year scared off most Division I schools, who might have already seen Hannam as undersized.
"I was kind of a classic example of a kid who hadn't physically developed yet," Hannam said. "I came to UNI as a 215 pound tight end, which doesn't cut it."
But UNI coaches got Hannam into the weight room and he was able to start contributing to the team immediately as a first-year student. This early experience was invaluable.
"I firmly believe 100% that if I didn't come to UNI, I wouldn't have made it to the NFL," Hannam said.
Hannam was drafted by the Seattle Seahawks in the fifth round of the 2002 NFL draft. He played four seasons with the team, reaching the Super Bowl in 2006, where he caught two passes for 12 yards. He signed with the Dallas Cowboys as a free agent in 2006 but retired from the NFL following the season due to injury.