Alumni
From Panther basketball to business, teamwork is Austin Pehl's secret to success
Austin Pehl, '13, is the type of person who has always refused to be put in a box. His college career at the University of Northern Iowa perfectly exemplifies this, as he was a graphic design and marketing double major on top of being a Panther basketball player. 
He wouldn't have had it any other way.
"I kind of thought of myself as somebody who had that inch-deep and a mile-wide perspective on school," said Pehl. "I had a lot of things that I was interested in. I got to see and do a lot of things both through sports and also through the classes and different programs that I went through. So college was a very transformational time, and I feel like UNI did a really good job of equipping me for the next step."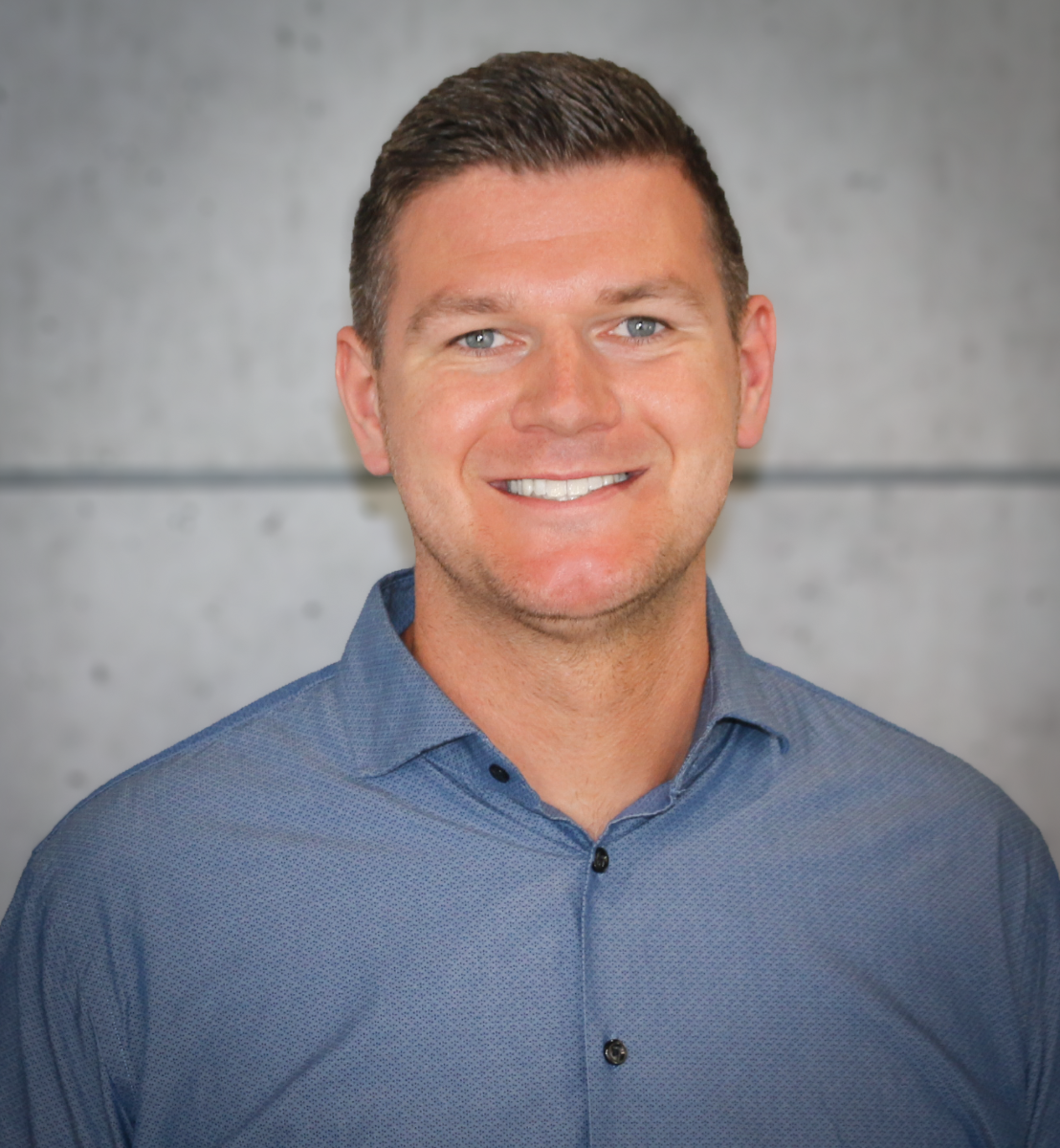 Pehl grew up in Cedar Falls and attended plenty of UNI sporting events over the years, especially in high school. He chose to go to UNI because of his familiarity with campus and because it would allow him to stay close to family. Of course, basketball also heavily influenced that decision.
Always a creative person, Pehl quickly knew he wanted to pursue the arts. He knew being a basketball player in an arts program might be slightly unconventional, but he didn't mind.
---
"There certainly weren't a lot of basketball guys or really any athletes in the art program," Pehl said. "That provided a lot of unique opportunities and just a way of connecting with people differently because I was exposed to a lot of different things compared to everyone else. So a lot of my content in classes really focused on the sports world. I think it was an advantage in a lot of ways."
---
After his first year, Pehl decided he wanted to expand his repertoire to business, prompting the addition of the marketing major. He joined UNI's chapter of the American Advertising Federation (AAF) under the leadership of Matthew Wilson, which became a highlight of his college years. He remembers going to Kansas City and presenting the team's pitch for the National Student Advertising Competition. 
"That really helped bridge the gap from the art side to the business side," said Pehl.
Even though he always studied hard and poured himself into the academic side of college, nothing shaped him more than his experience playing basketball. The amount of time and self-sacrifice it took to be on the team helped him learn discipline unlike anything else. All that hard work paid off in a big way in 2010 when the men's basketball team, including Pehl, advanced to the Sweet 16 in the NCAA tournament with the memorable upset over top-ranked Kansas, a significant memory for Panther sports fans.
"Times like that make you realize how important a win is to everybody else around you," said Pehl. "It's not just about your team. It's about the college. It's about all the people that sacrifice and invest in the college and in sports. There's a lot of pride when something like that happens, and everybody can celebrate."
Basketball also gave Pehl the opportunity to travel to Brazil for the team's international trip. It was Pehl's first time outside the United States. He was able to visit Sao Paulo and Rio de Janeiro including the famous Christ the Redeemer statue.
Whether he was playing basketball or sitting in the classroom, a common thread in Pehl's UNI experience was having a supportive community to fall back on. Matthew Wilson, Ben Jacobson, Soo Hostetler and Roy Behrens all left a lasting impact on Pehl. 
"In my first few years in the dorms, I also got to know a lot of the custodians for different reasons," Pehl added. "They were also really influential and just very kind people to get to know and appreciate."
Career Services and specifically Laura Wilson and Matthew Nuese also played an important part in Pehl's life. When he was looking for work after graduating from UNI, he sought help from Career Services. Wilson and Nuese helped Pehl refine his resume and ultimately land an executive team lead position with Target in Cedar Rapids. 
When Pehl was ready to move on from retail and look for his next opportunity, he consulted with Career Services again. This helped him get hired by Atura Architecture in Clear Lake where he still works today in business development, using both his graphic design skills and business acumen. He develops marketing materials, website content and photography and documents projects. He also helps cultivate relationships and secure new clients.
One of the major strengths from UNI Pehl still uses to this day is his ability to approach situations as part of a team.
"The more somebody feels like a team, the more somebody feels empowered, and the more someone feels empowered, the better experience they have at what they're doing," he said. "Regardless of if you're a starter or someone on the bench, or you're someone that doesn't even suit up, everybody has a part to play, and everybody should be grateful and thankful for that part, regardless of who receives the credit."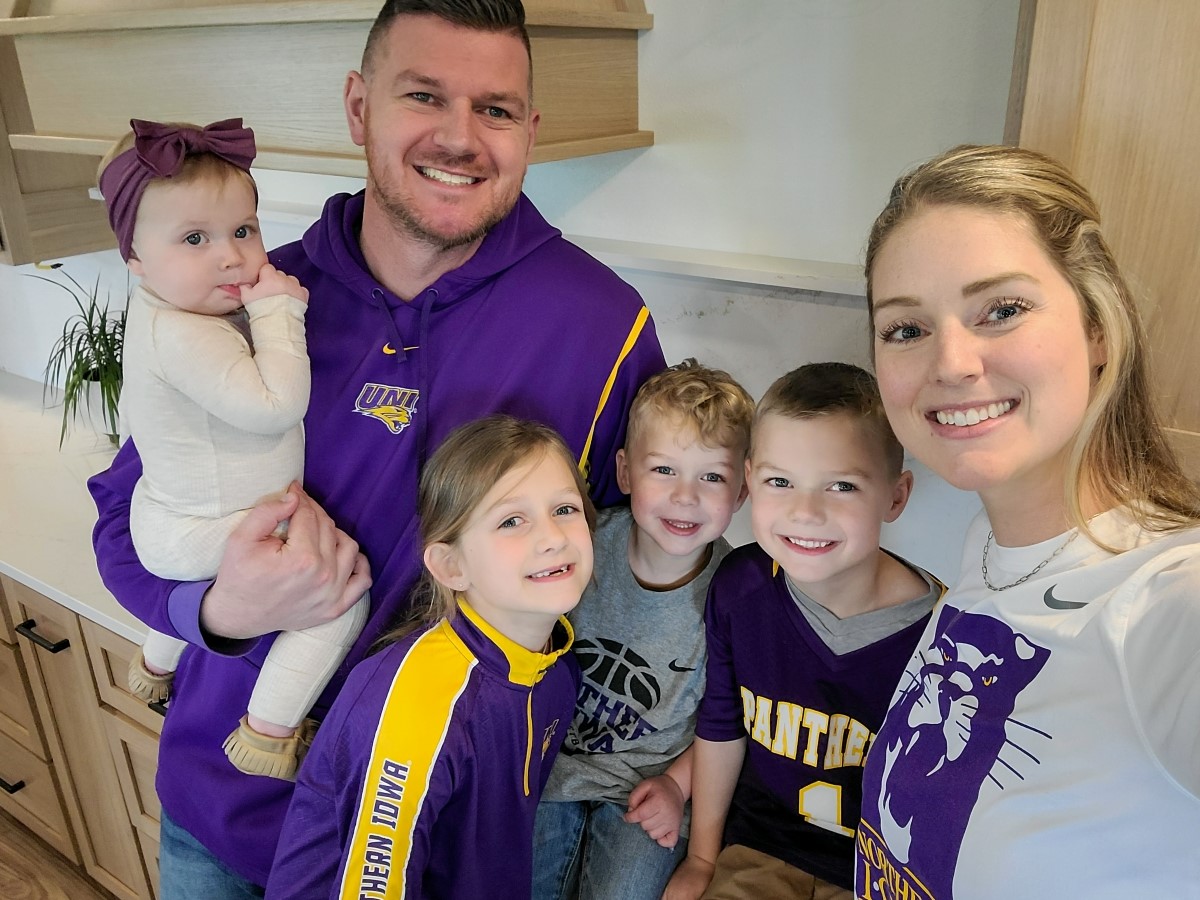 Pehl lives with his wife Hannah, another UNI alum, and his four children, Harper Jo (7), AJ (5), Cooper (2) and Blair (8 months) on an acreage outside of Clear Lake. While his four children keep him busy outside of work, Pehl still makes sure to come back for the alumni basketball game each season. It might be a decade since he graduated, but he remains just as proud of his purple and gold roots.
---
"

UNI continues to grow in a lot of ways. It makes me really proud to see how it's investing in its facilities and being more of an integral part of the entire Cedar Valley community.

"