Alumni
Panther Caravan returns to connect alumni and celebrate Panther athletics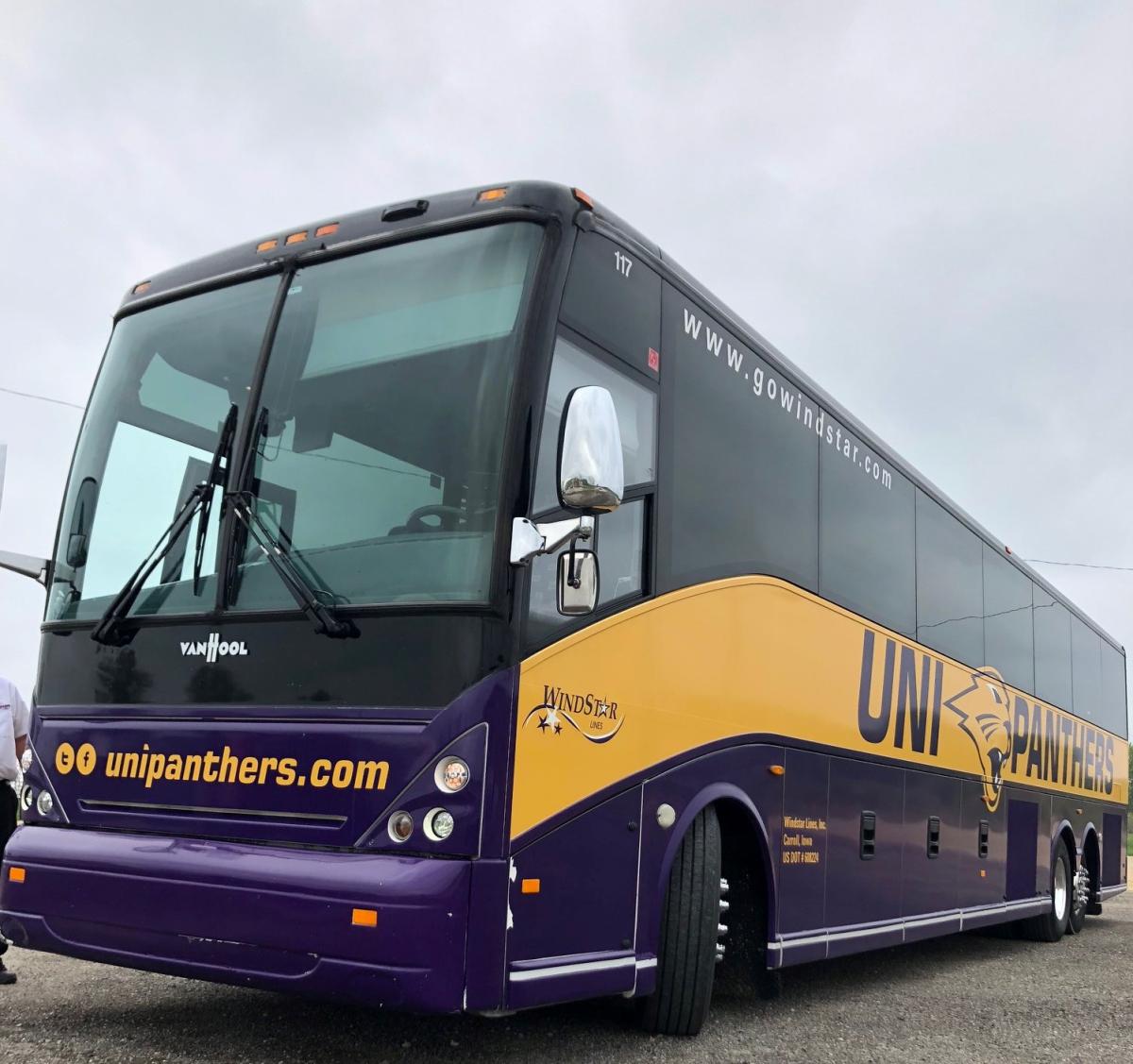 The University of Northern Iowa's Panther Caravan will be traveling around Iowa to connect with alumni and Panther fans May 9-12. 
Stops will include the Toppling Goliath Brewing Co. in Decorah on May 9, the Hall in West Des Moines on May 10, the Sioux City Convention Center in Sioux City on May 11 and Willow Ridge Golf Course in Fort Dodge on May 12. The events are from 6 to 7:30 p.m. with a program at 6:45 p.m. at each stop.
Panther Caravan also will be making stops at area schools to visit with students.
These free events, which are sponsored by MidAmerican Energy, provide UNI alumni and fans a chance to gather, eat great food and participate in fun activities. Every stop gives attendees the chance to meet and hear from exciting guests including UNI President Mark A. Nook, UNI coaches, Director of Athletics David Harris and other VIPs. Prospective students also can use this as a time to get a taste of what being part of the Purple Circle is all about and how Panthers stay connected to UNI long after they've graduated.
"Panther Caravan allows us to celebrate not just our athletic achievements but also the fans that are cheering us on every step of the way," said Director of Athletics David Harris. "Panthers truly are ever loyal, and we love getting the chance to interact with them in person and thank them for all their support."
All Panther Caravan events are family-friendly and open to anyone who supports the Purple and Gold. Complete details about each stop and registration can be found on the website.
Contact:
Christina Danielsen, Associate Director of Alumni Relations, 319-273-3199, christina.danielson@uni.edu