Alumni
The Super Bowl became part of the job for UNI alum Aaron Dzaboff
When we last spoke with him, Aaron Dzaboff had his hopes to attend a Chiefs Super Bowl party. He got his party… and then some.
While over 113 million people around the world tuned into Super Bowl LVII, it was an even bigger event for Dzaboff, who was able to attend the NFL's championship game at State Farm Stadium. There he watched his employer, the Kansas City Chiefs, win their second World Championship in four years.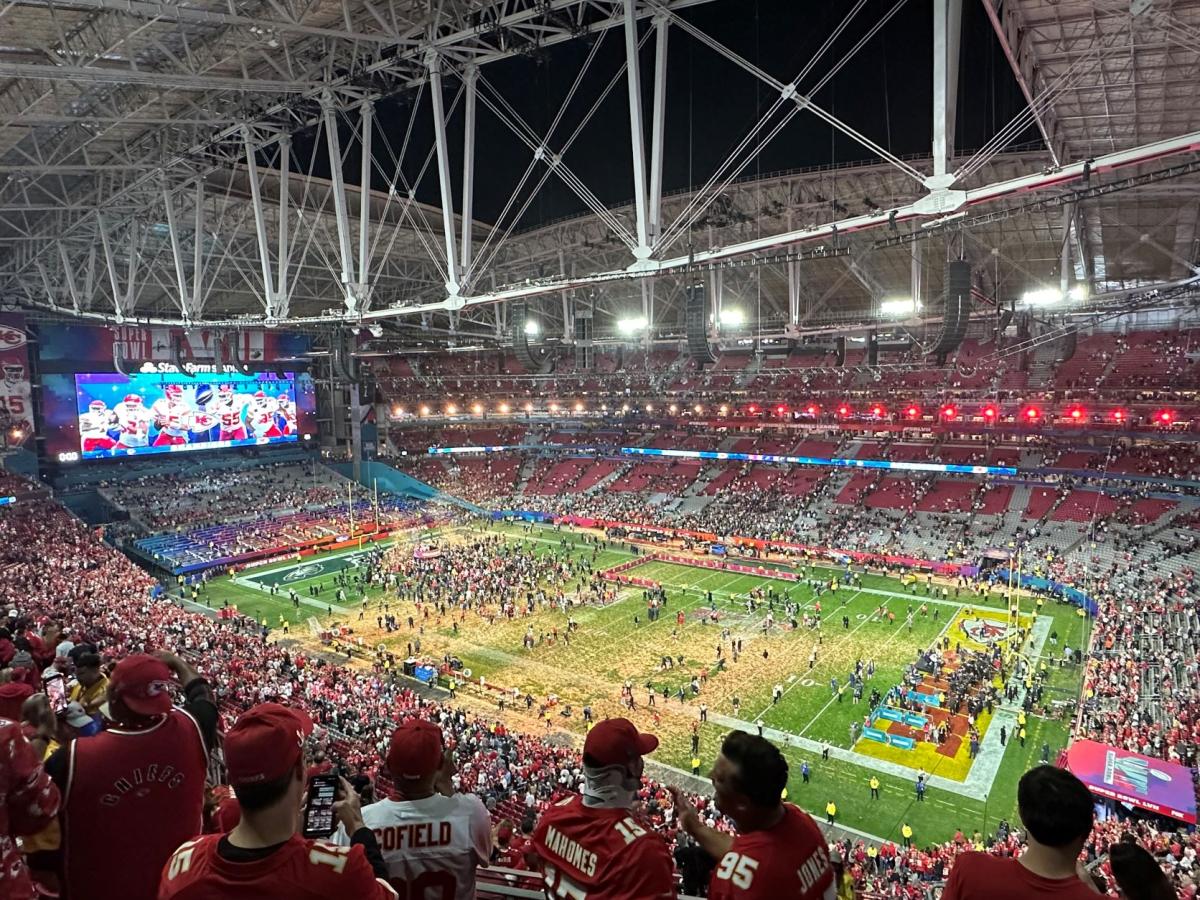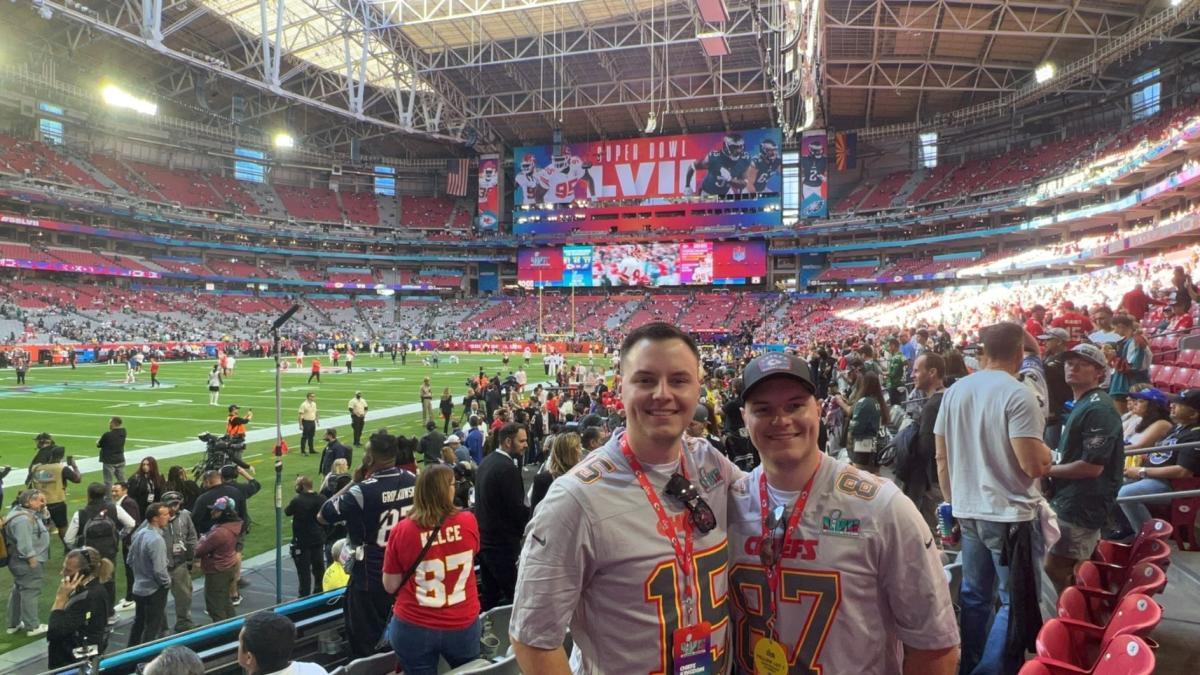 Dzaboff serves as a data scientist for the Strategy, Finance and Analytics Department for the Chiefs. The UNI alum, who has a degree in economics and finance, has been working with the Chiefs since the beginning of the season. He was able to attend the Super Bowl with his twin brother.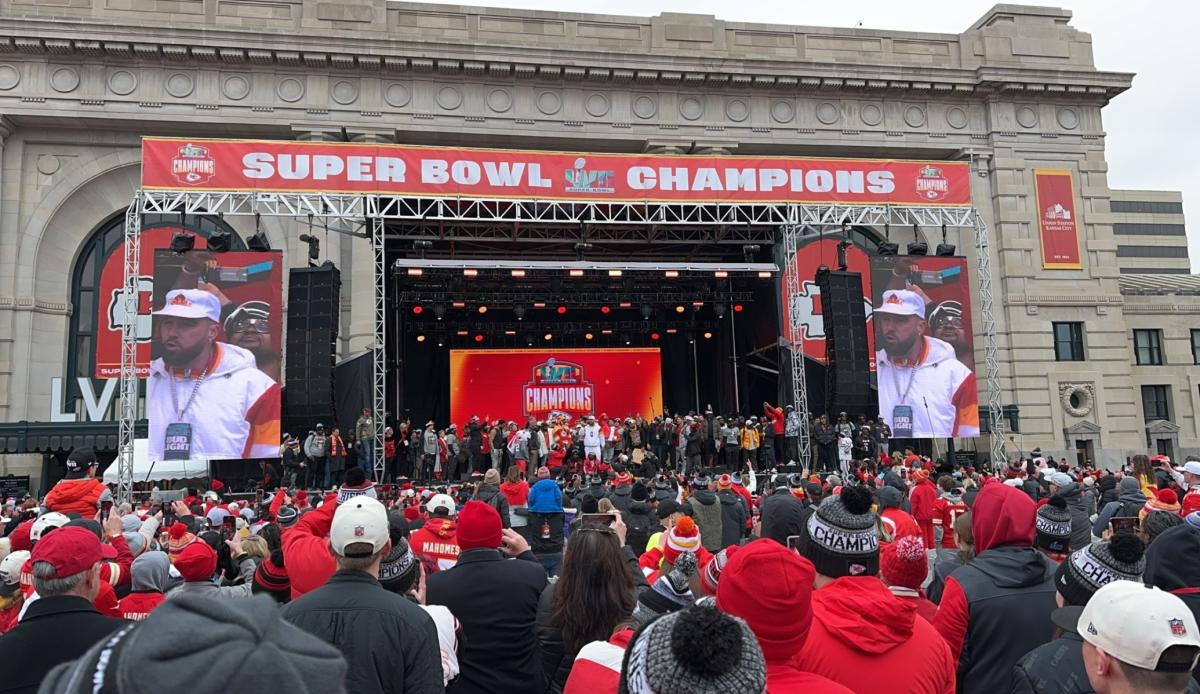 Not only was he able to be in Glendale, Arizona for the game, Dzaboff has been able to continue the celebration as it returned to Kansas City. "It has been an absolutely insane week," he said.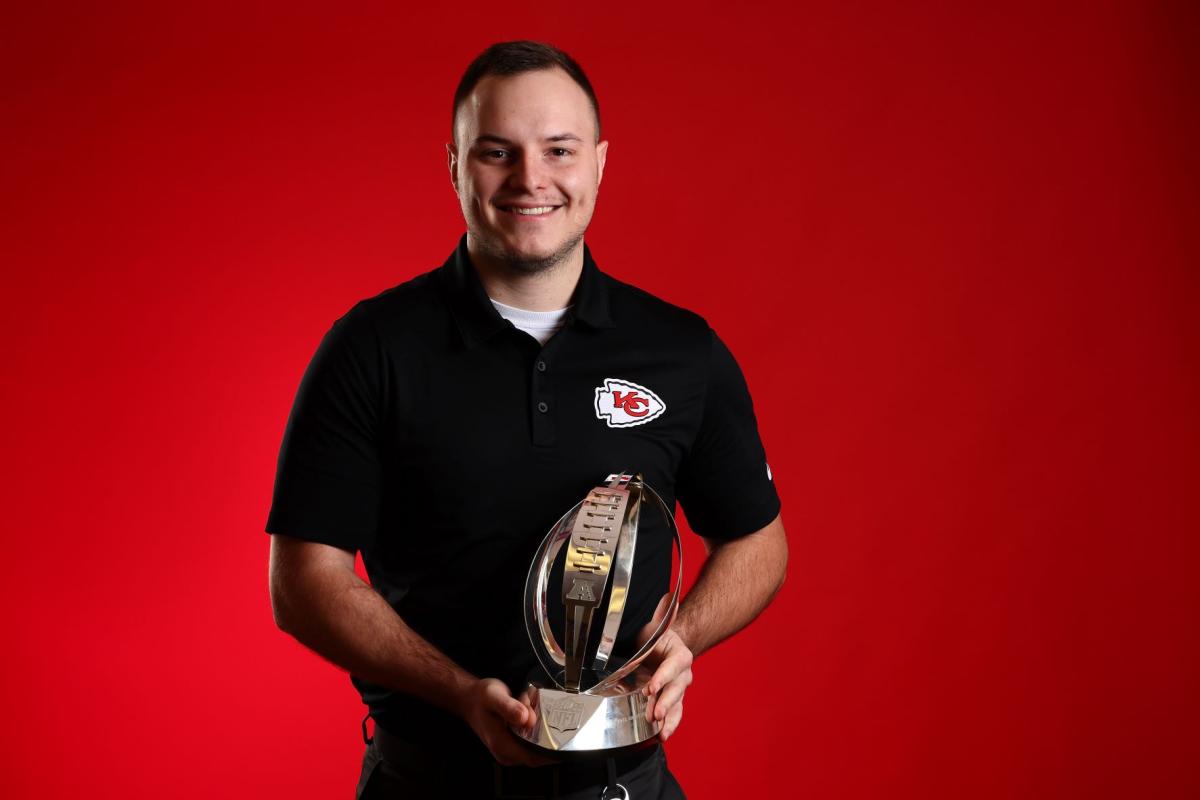 Before the Super Bowl - Aaron Dzaboff with the AFC Championship trophy