Alumni
UNI alum Beth Howard's ascent to COO of Colorado's famous Vail Mountain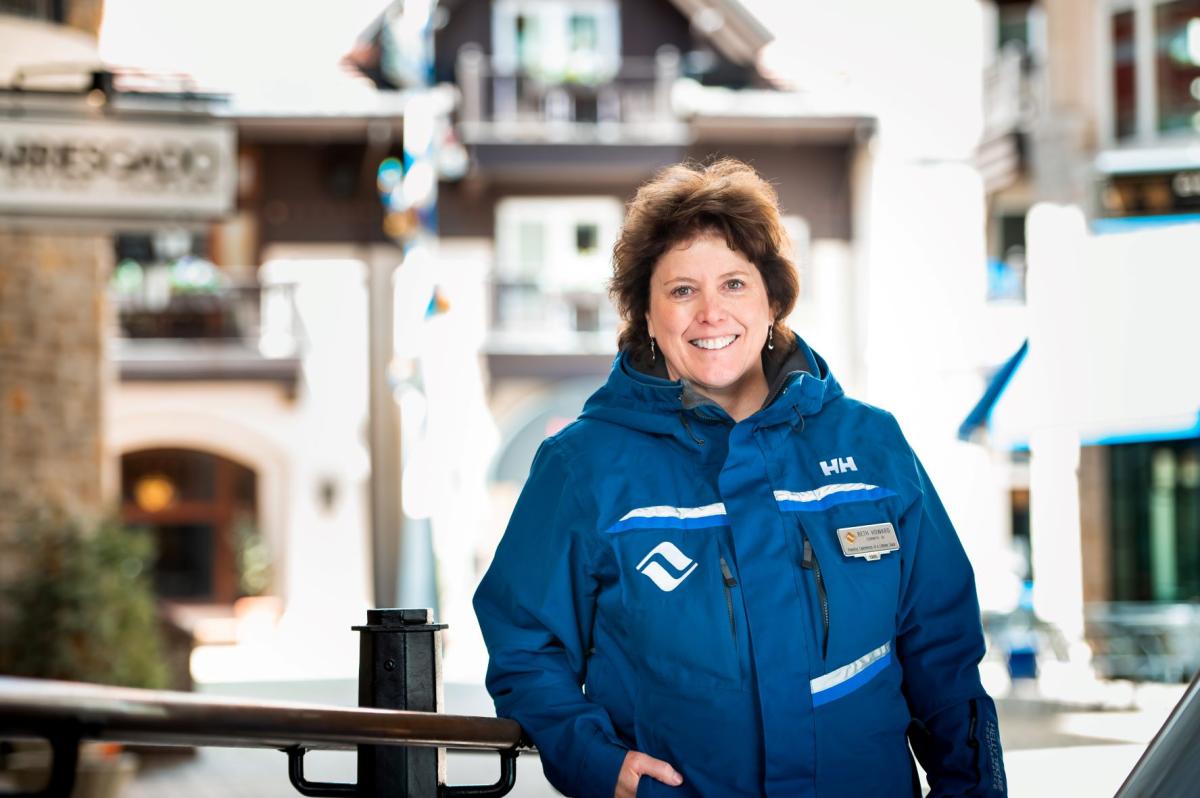 In 1985, Beth Howard traded Iowa corn fields for Colorado mountains when she took a college internship at Beaver Creek Resort. At the time, she was a University of Northern Iowa student, majoring in food and nutrition and business, completing her internship requirement to graduate. Her experience with Colorado was limited, and she didn't even know how to ski.
Thirty-eight years later, she's the vice president and chief operating officer of Vail Mountain, which, like Beaver Creek Resort, is part of the Vail Resorts portfolio. Skiing is an essential part of her workday, as it's how she gets around to make sure every aspect of the resort is properly executed.
"I like the complexity of executing our more than 5,000-acre resort, with thousands of employees and thousands of guests on any given day and making it really happen with the logistics and everything it takes behind the scenes," said Howard. "To do that is incredibly rewarding when you go home and get to say, 'We had a great day.'  A lot of things have to come together to run this resort."
As a college intern at UNI, Howard wouldn't have been able to envision the places her career would take her.
The UNI alum grew up on a farm in Corwith, Iowa. She chose to come to UNI because she liked the feel of the campus. 
"I love UNI's campus," said Howard. "It was big enough with something always going on but not so big that it ever felt like you were lost in the masses. I thought campus was beautiful. It had great professors, a great program and just great people. I thoroughly enjoyed my four years there."
Howard's college days were busy not only with academics but also athletics, as she was a walk-on for the softball team. She was even with the team when they won the national championship in 1982, landing her a spot in the UNI Athletics Hall of Fame.
A passion for cooking and baking led Howard to her major. It also led her to work in dining on campus in a supervisor role. When she first arrived at UNI, Howard had dreams of opening her own catering business, but that evolved with time.
"Working in dining was where I really got more into the leadership and the operational aspect of food and nutrition, and that's what I pursued," she explained.
When the time came for an internship, Howard primarily applied to roles in the Midwest but wasn't having success. Then she saw a posting on a job board for Vail Associates (now Vail Resorts) about the company hiring summer food and beverage roles. Howard sent a letter to apply for a position and had a phone interview. She was hired right on the phone.
"When I started as an intern, I came with some leadership skills and organizational skills from my work on campus," she said. "I still evolved as a leader over time, but having that foundational experience was really key for me."
Her leadership skills clearly set her apart from her peers – within just a week of starting her position at Beaver Creek Resort, Howard was promoted to supervisor.  
Once the internship concluded, she decided to stay in the mountain community she'd fallen in love with.
"For me, to be able to take a food and beverage passion and marry it with the mountains in this world-class resort was a dream," she said. "I set my sights on figuring out a way that I could make it here doing what I love to do. So that's what I did, and I somehow made it work."
After spending about 29 years on the food and beverage side of things with Vail Resorts, Howard knew she had risen as high in the ranks as she could. It was time for a change...  she wanted to lead a resort.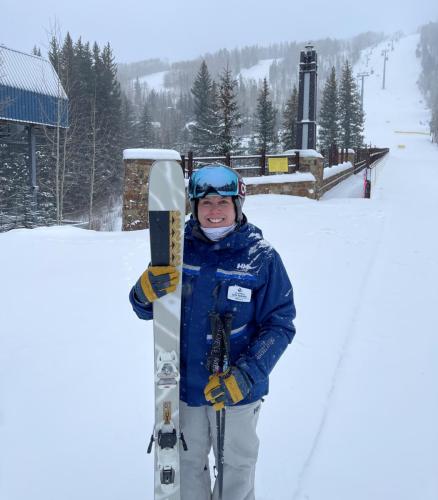 "I never dreamed I'd be a COO of a resort," said Howard. "I was just pursuing my passion, and  it all worked out."
She knew she had the business acumen and the ability to lead a large number of employees, but needed to learn more about mountain operations. She spent time learning about fleet maintenance, lift operations and snowmaking in the hopes she would be considered to lead a resort.
Ultimately, it worked out, as she was selected for her first general manager role at Northstar in California, then for vice president and COO of Beaver Creek Resort, the same resort where she had interned as a UNI college student. She held this position for about three years before going on to become vice president and COO of Vail Mountain in 2019. She is the first woman to hold the position.
"I've always had drive and ambition — that's in me," said Howard. "I don't know how I got it. I think it was just always that way. I've always been very focused on wanting to achieve and be the best I could be. So I think I had the drive and ambition as a baseline in my personality, and then I just really worked hard on developing the skills I needed to be successful."
From working with the mountain as a backdrop to exercising her leadership skills and getting to indulge in winter sports, it's clear Howard has found what she loves.
"If you discover what you love to do, a lot of doors are going to open."