Alumni
From UNI to Ninja U and TV's "American Ninja Warrior"
If you've never watched the reality-competition television show "American Ninja Warrior," it features amazing individuals with abilities that might come straight from a Spider-man comic -  they run up 18-foot walls, hang by fingertips on narrow ledges and race through obstacles, all while hoping not to be eliminated by falling into pools of cold water below. 
Many of the athletes you see on the show share something in common. 
"We are pretty sure we have the highest number of 'American Ninja Warriors' per capita," says Scott Behrends, a 2004 University of Northern Iowa graduate, and co-owner of Ninja U - a one-of-a-kind gym which specializes in "ninja" training. He operates the venture with 2002 UNI graduate and co-owner Jacob Pauli, first opening a location in Cedar Falls, then adding a second location in Ankeny last year.
You might find similar gyms in surrounding states, but Pauli and Behrends say their Ninja U facilities are the only two exclusive ninja gyms in Iowa. Most athletes visit from within an hour's drive.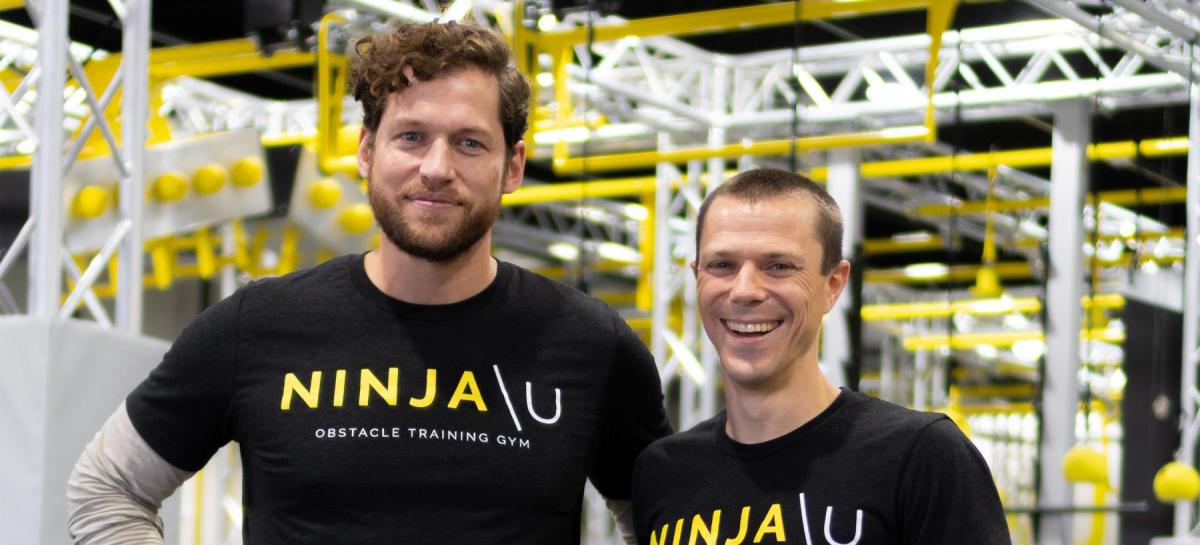 "It started in my backyard doing obstacle courses with my kids," says Scott, who is raising three children with his wife Lindsey, also a 2004 UNI graduate. "That morphed into the garage as we built peg boards and other obstacles hanging from the ceiling. We really got into ninja and started a YouTube channel around it."
It's a story he likes to share with many UNI business students and entrepreneurship clubs each semester. The idea evolved into a first place pitch at the 2017 Cedar Valley Startup Weekend and later became a reality when Ninja U held its grand opening the following year. The pair was able to take advantage of the CIPCO Business Enhancement Internship program through UNI's John Pappajohn Entrepreneurial Center to fund interns studying in the field of leisure, youth and human services to receive hands-on training. 
The ongoing partnerships with UNI don't end there. "When we opened, the UNI rock climbing club came to set routes on our rock wall. Now our athletes frequent the UNI rock wall for cross-training." Behrends says athletes of a variety of sports find the grip, speed and balance work at his facilities helpful.
As you learn more about Ninja U and its athletes featured on the "American Ninja Warrior" television show, the ties to UNI keep popping up. 
"Our Ankeny manager, Nate Person, a UNI athletic training alum, does a great job there," said Behrends. "He was also selected to be on 'American Ninja Warrior' this season."
"Athletic training has really shaped the way I coach ninja," said Person. "Having an eye for exercise progression makes it so easy to break it all the way down to the basics."
"I actually went to UNI with the intention of getting into rock climbing because I wanted to get on the show," says Jackson Twait from Hudson, Iowa, who graduated in 2019. "When I was younger, I always wanted to go to the UNI rock wall, because I grew up nearby. I was always trying to get my mom or dad to take me to the WRC."
For Twait, being a double major in actuarial science and economics didn't leave a lot of room for free time for training. "All of it was eaten up by rock climbing and training for the show for the most part. But I also had a blast. All the climbing at UNI really strengthened my fingertips," he said. 
Now that he's no longer a student, Jackson focuses his training at the Ninja U in Cedar Falls. 
"I'm in here about every day of the week," he said. "It has everything I need in terms of obstacles, people push me and everyone here has become like my best friend. Now that we're starting to get other people from the gym here on the show, it just makes it that much more sweet."
‌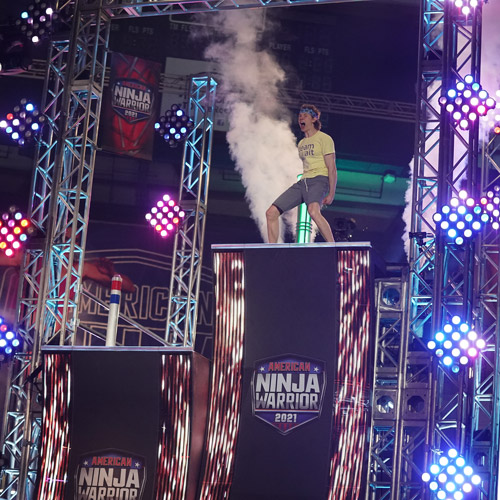 As of 2023, you can count 14 Ninja U athletes who have appeared on the nationally-broadcast television show. "We'd like to say it's a mix of good 'ol Iowa work ethic, fitness made fun, the positive environment and incredible coaches we have," says Behrends. 
Jacob might know a thing or two about coaching. He's the most decorated pole vaulter in UNI Track and Field history, earning him a 2011 induction into the UNI Athletics Hall of Fame. Jacob's wife was also a UNI student athlete and now is an adjunct professor in UNI's department of social work.
"My entire UNI experience contributed to where I am today, but really just an appreciation for the community is what has led to our desire to create a business that has such a great impact on kids in the area," he says.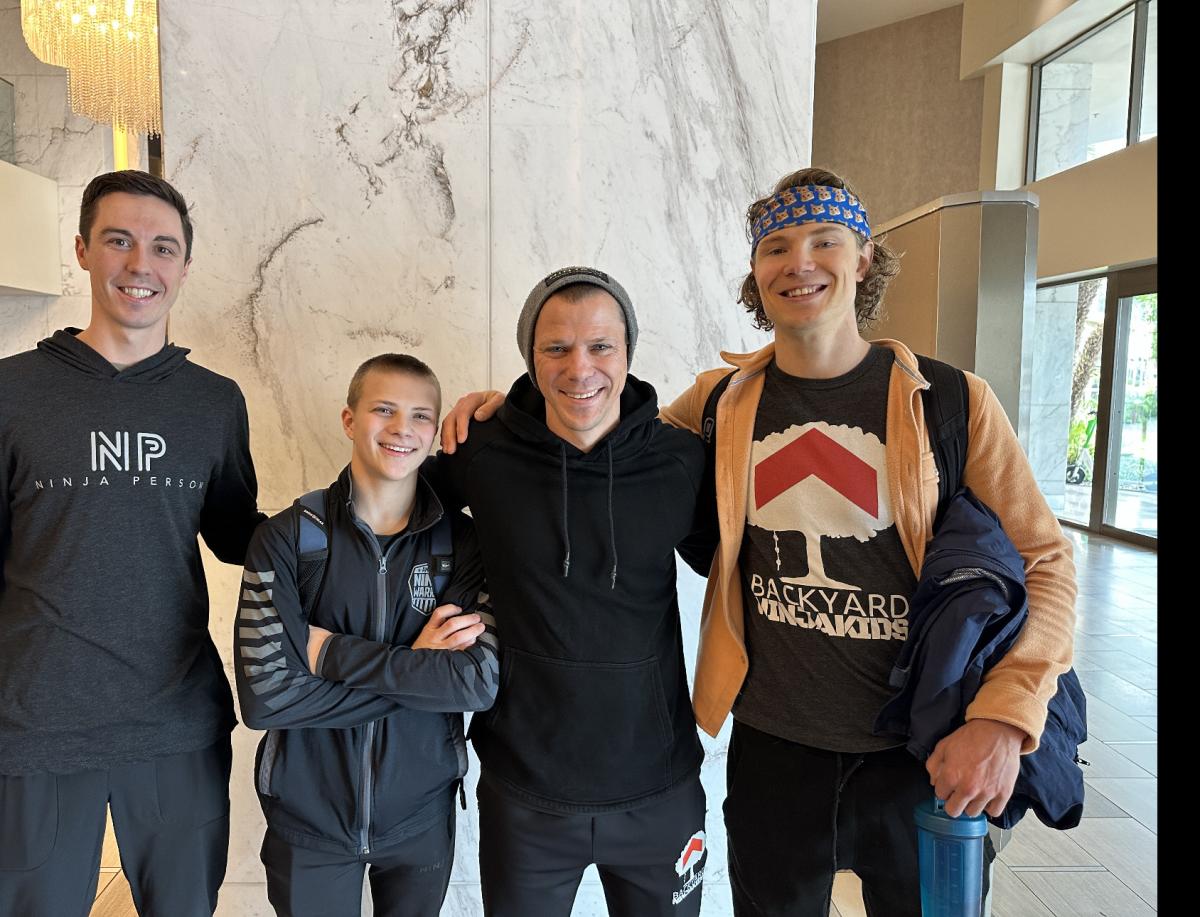 Scott agrees. "Ninjas must learn to fail an obstacle and learn from it, just like life. It really teaches grit from a young age. We offer classes starting at age 3, and it's amazing to hear the stories of what ninja has done for some kids." 
But Ninja U isn't just for elite athletes or aspiring ninjas. "Ninja U Cedar Falls was named the 2022 Tourist Attraction of the Year, so we really have become a destination for fun, not just a gym," said Behrends. "We are really proud of our 'American Ninja Warrior' athlete list, but even more proud of the family it has created." 
Whatever makes a "ninja," it seems to run in the family. Scott's son Ben, a junior at Cedar Falls High School, joins him in competing on the TV show, and his son Jason competed on season one of "American Ninja Warrior Junior."
"My oldest son and I have been on three seasons of 'American Ninja Warrior' together and I was previously in 2019," says Scott. "My nephew, Chris, has quite a few seasons under his belt too. He was a UNI student for most of that and is now a manager at our Cedar Falls gym."
This season of "American Ninja Warrior" will feature Scott and Ben Behrends, Nate Person and Jackson Twait. Catch them all together on television Monday, June 26 at 7 p.m. on NBC. 
"And if we don't sploosh in the water, you might see us again!"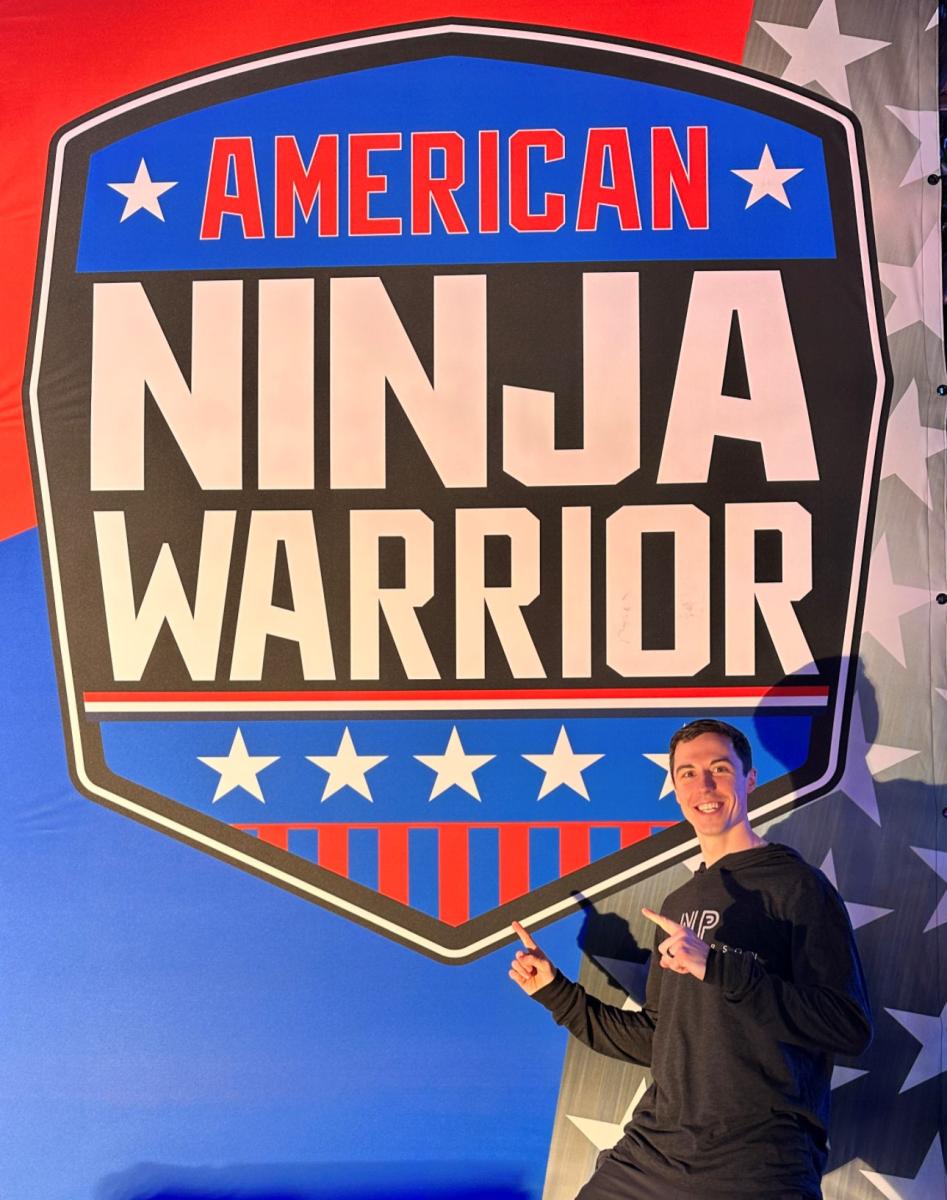 ‌