Alumni
UNI real estate alumni dominate at awards expo
When the Iowa Commercial Real Estate Association (ICREA) announced this year's winners for outstanding achievement in the commercial real estate industry during its annual expo, four of those recognized had something in common — they could trace their roots back to the University of Northern Iowa.
To win their awards, the brokers had to be nominated by their firms and ultimately receive the greatest number of votes from the ICREA.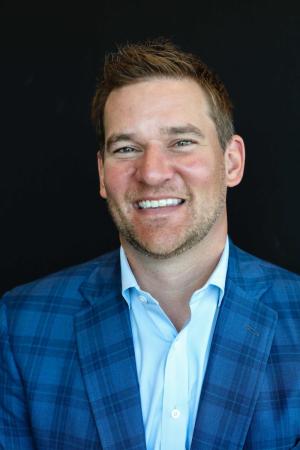 Tyler Dingel, a 2005 alum with a degree in finance and real estate, won the award for Deal of the Year, Over $5 Million. The deal, which he made with his CBRE | Hubbell Commercial colleague Ajdin Nadarevic, is a lease completion for Live Nation Entertainment Inc.'s upcoming 7,500-person event venue in Waukee. Live Nation, which is the largest concert ticket promoter in the U.S., is planning to host 130 to 150 shows in the mid-size arena every year.
"Part of the enjoyment of our job is you get to see a piece of farm ground become a class A concert venue," said Dingel. "You get to take your family and friends to a show and know you had a hand in making it happen."
Dingel, a native of Rockford, Iowa, was recruited to UNI to play golf. Although he always knew he wanted to pursue business, he thought that might take the form of working in the golfing industry, such as managing a golf course.
"When I'd be out playing golf, I noticed the professionals in the golf industry were the ones that were always working and the people in the business world were actually playing golf," said Dingel. "So I decided if I still wanted to enjoy golf, I needed to focus on business to get the best of both worlds."
After a co-worker invited him to a meeting, Dingel joined Rho Epsilon, UNI's student real estate organization. He was hooked. As a sophomore, Dingel decided to pursue real estate and ended up double majoring in finance.
Dingel started working at CBRE | Hubbell Commercial right after he graduated college and has been with the company ever since.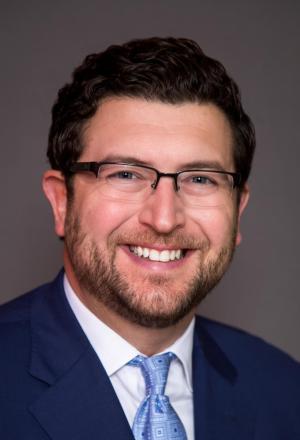 The Deal of the Year, Under $5 Million, was awarded to three brokers from JLL, including Marcus Pitts, a 2003 alum with a degree in marketing and a minor in finance, and Aaron Hyde, a 2006 real estate alum. The award-winning deal was a lease completion for 30hop in Ankeny's Prairie Trail District. This is the third location for 30hop, a restaurant and craft beer bar based out of the Iowa City area.
For Pitts, an Ankeny native, it's particularly special to see the farm ground he rode past on his way to elementary school in the 80s transformed into the bustling community it is today.
"With the work I do, I get to see the full transformation of the ground from farmland to commercial buildings, and that's pretty rewarding," said Pitts.
Pitts said his team pursued the 30hop Restaurant Group for the better part of two years before the deal was final.
"We really wanted the right user for that space, and we really thought 30hop was that user," he explained.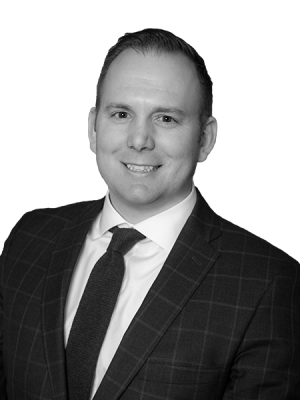 Pitts' team includes fellow UNI alum Aaron Hyde, a Waterloo native who said he grew up knowing he was going to attend UNI. He knew he wanted to pursue a  business degree and at first considered finance. However, a  friend convinced him to add real estate as a major since it was only a few more classes. 
In an ironic turn of events, Hyde became more interested in real estate and never finished the finance major. He cited the people as the main reason he gravitated toward real estate.
"I got to know a lot of guys in the major, and it seemed like a fun group," said Hyde. "I sort of fell into it because many of my buddies did it."
The people are one of the main things that also kept Hyde in commercial real estate, whether he was working at Ferguson, the commercial real estate agency that hired him when he first graduated, or JLL where he began working in 2019.
"I've worked with many of my classmates from UNI," said Hyde. "If it weren't for my UNI network, I would not have gotten into real estate."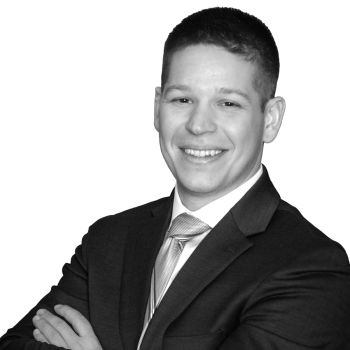 Another JLL broker, Austin Hedstrom, won the award for Broker of the Year. Hedstrom is a 2014 alum with a degree in finance management and real estate.
A native of Woodbine, Iowa, Hedstrom chose UNI because it was the perfect size, and he planned on going into finance. At orientation, Hedstrom connected with Art Cox, a real estate faculty member who has since retired. 
"He made a very good sales pitch to me as to why I should double major even if I didn't plan on pursuing anything in real estate," said Hedstrom. "A double major would help me in the long run with my resume and interviews."
While taking his real estate classes, Hedstrom discovered he actually enjoyed real estate. He joined Rho Epsilon, which he said was especially valuable because it gave him time to interact with potential employers face-to-face. He completed multiple internships in the real estate space — something he'd advise every student to do.
"Get an internship in something that interests you and maybe even a couple," said Hedstrom. "Then try to network as much as possible. A lot of it's who you know, not necessarily what you know. Putting your name out there and networking is one of the best things you can do."
Right after graduation, Hedstrom started working with CBRE | Hubbell Commercial. In January 2018, he began work at JLL and has been there ever since, helping transform the industrial market across the state.
Hedstrom loves seeing the positive impact a commercial real estate transaction can have on his community. 
"I get to influence changes within the community," said Hedstrom. "Identifying new businesses to come into our market creates new jobs, which ultimately trickles down to the residential world and the entire economy. So it's rewarding to be able to do your part and help grow the community in Des Moines and beyond."