Arts & Design
Best Degrees for Creative People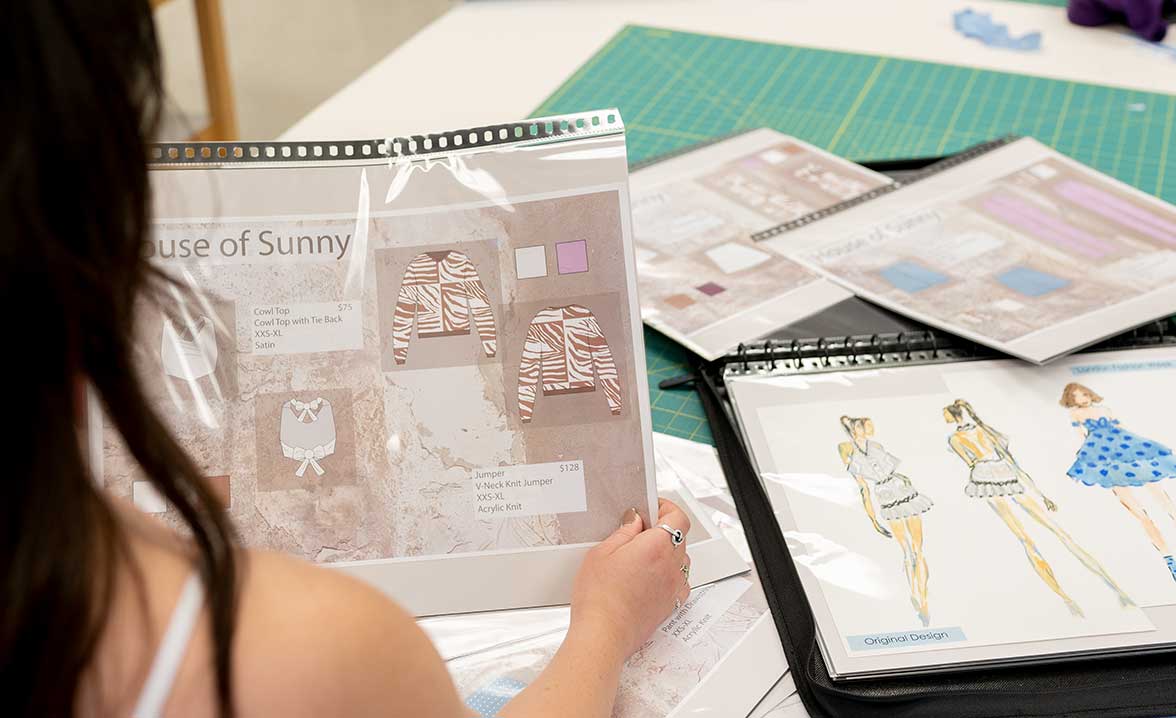 If you're a high school student with college on the brain who is deeply passionate about creating, you may worry that the college majors you're most excited about won't set you up for an in-demand, high-paying career. But pursuing an artistic field doesn't mean you'll end up living like a starving artist. It all starts with getting the right degree! Here are some of the best degrees for creative people that will open up job opportunities that fuel your imagination and fill your checking account.

Graphic Design
The ability to create eye-catching graphics is an incredibly valuable skill that you can hone by earning a graphic design degree. In this line of work, you often use a combination of freehand drawing and computer savvy to create stunning visuals that attract consumers and get them to invest in a product or service. These visuals may take the form of logos, web pages, print marketing materials and more! 
If you have superior attention to detail and the uncanny ability to communicate through visuals, this may be the perfect choice for a major. Although graphic design is a career path on its own, this degree can lead to other top creative jobs such as product developer, art director or user experience (UX) designer. Graphic designers are also some of the best-paid artists with an average base salary of $57,000.

Interior Design
Maybe your artistic side doesn't come through on a canvas, but you know exactly how to make a space look and feel good. If you have a knack for mixing colors and textures in an aesthetically pleasing way or you already have your college dorm decorated in your head, you'll thrive in an interior design program. 
Interior designers are typically employed by architectural firms, furniture stores or construction companies. To succeed in this field, you should have impeccable listening skills so you can take a client's vision from concept to reality. Of course, you must also be able to design spaces that are not only beautiful but also functional. Graduates who enter the workforce with an interior design degree enjoy an average base salary of $58,000 a year.

Textiles and Apparel
Because we all wear clothing, getting a degree in textiles and apparel is an extremely practical way to put your creativity to good use. Textiles and apparel programs teach through a unique combination of hands-on experience and cutting-edge technology. They will expand your knowledge about fashion at every stage of its life cycle. 
While becoming a fashion designer may be the obvious route for textiles and apparel degree holders, it's far from the only one. There are ample ways to exercise your love of wearable art! A career in textiles apparel could lead you to retail, apparel manufacturing, fashion photography, wardrobe styling and more. With an average annual base salary of $60,000, this is a creative degree that definitely pays off!

Interactive Digital Studies
As our world continues to push the limits of digital technology further than ever before, an interactive digital studies (IDS) degree is becoming increasingly valuable. It's a way for you to innovate, use the latest tech and learn more about how consumers interact with the digital landscape. You'll delve into marketing, social media, graphic design, website content management and more. If you always have your finger on the pulse of the latest and greatest in digital technology, this major for creative people could be the perfect fit.
Some top creative jobs you could qualify for with an IDS degree include project coordinator, video editor, event planner, concept artist and multimedia graphic designer. At UNI, this major is versatile and can be customized based on your career goals. With the average base salary for a digital media specialist being almost $49,000 in 2021, there are many reasons to get excited about pursuing IDS.

Marketing Management
If you like the idea of a fast-paced work environment but you'd rather not limit your job duties to crunching numbers, getting a marketing management degree could be the answer. This field gives you the responsibility of managing marketing campaigns. Your creativity will play a crucial role in building successful campaigns, but you'll also strategize using knowledge of best global trade practices and consumer behavior.
A degree in marketing management sets you up for success in a variety of roles such as brand manager, public relations specialist or social media manager. The marketing management field also opens you up to some of the best creative job salaries you can get, with an average base salary of $78,000 a year.

Art Education
If you're someone who is equally passionate about people and your creative projects, you might consider getting an undergraduate degree or graduate degree in art education. This is a great option if you're looking for a career where you can make a direct influence on the lives of others. Teaching others about the joys of creative expression can be incredibly fulfilling. Unlike other degrees for creative people, art education gives you the opportunity to continue exploring a variety of art mediums rather than committing to work in just one. Art teachers also make an average of $49,000 a year.
While utilizing your skills in the school system may seem like the obvious choice for an art ed major, some graduates go on to work in museums or art centers. These options can open you up to a more diverse range of students if you're not necessarily wanting to work exclusively with children. At UNI, you can enjoy participating in the top-ranked art education program in the state. Getting your master's degree in art education can be done entirely online in just five semesters which is shorter than most programs and allows you to continue working full-time. 

Advertising and Digital Media
Last but not least, if creativity flows through your veins, you'll want to explore advertising and digital media as a potential degree. Since everyone spends such a large amount of time engaging with digital media nowadays, digital advertising campaigns are the most effective. Your creativity will shine in one of these careers as you devise strategies that help businesses stand out from the competition. While your ability to innovate is key, you'll also need an analytical mind that can use data drawn from web analytics and keyword research to curate effective digital marketing strategies.
On your way to earning a degree in advertising and digital media, you'll study the principles of marketing, consumer behavior, advertising campaign development and more! Some of the jobs you'll qualify for include social media strategist, media buyer and advertising manager. A career in digital advertising also comes with a pretty sweet paycheck. In 2021, the average base salary was $63,000.
 
Explore Degrees for Creative People at the University of Northern Iowa!
When you look at all of these options for majors and jobs for creative people, you can see there are many viable paths to take that will excite your imagination while still providing a steady paycheck. And when you know you're going into a program you're passionate about, the idea of starting college becomes a lot less intimidating. You can discover all the opportunities that await you by applying to the University of Northern Iowa today!
At UNI, you'll learn from hands-on professors who are successful designers, performers, artists and scholars with national and international reputations.
Set the stage for a career that's meant for it at the University of Northern Iowa.
Offers one of the finest music programs in the Midwest
 
Nationally accredited theatre program
 
Home to UNI's Public Art Incubator, the only program of its kind in the nation