Arts & Design
UNI Gallery of Art to feature day of music and artwork by female creators
The University of Northern Iowa Gallery of Art is hosting a day of art and music from 10 a.m. to 5 p.m. on July 24, 2022.
Eitled "An Encomium: Women in Art," the one-day exhibition will feature artwork curated from the UNI permanent art collection to accompany a Cedar Valley Chamber Music concert. 
The exhibition will consist of artworks by female artists created using a wide variety of art media including: painting, ceramics, photography, printmaking and mixed media.
Featured artists include: Jaune Quick-to-See Smith, Phyllis Bramson and Nina de Creeft Ward — who have all previously exhibited at the UNI Gallery of Art — former UNI Art Department instructor Deborah Zlotsky; and former UNI student Black Moon, as well as Hanne Darboven, Gladys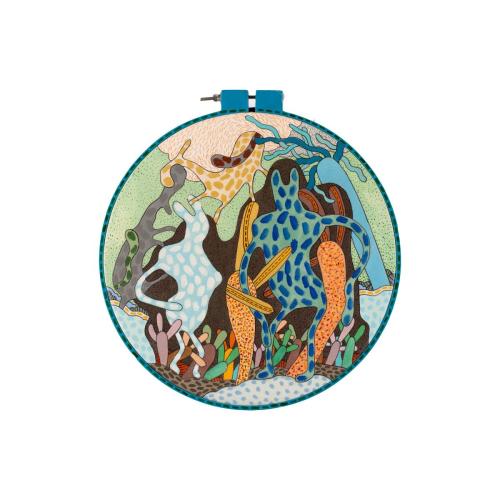 Nilsson, Elisabeth Frink and Suda House, among others.
Additionally, the exhibition "Glamours, Illusions, and Apparitions" will also be open in the Mary Haskell-Hansen Room of the Gallery.
The Cedar Valley Chamber Music concert — which starts at 2 p.m. in the gallery — is titled "Festival Program 3: American Woman" and will feature music by female composers. The concert was organized by Waterloo native Hunter Capoccioni and will include compositions by Valerie Coleman, Jennifer Higdon, Libby Larsen, Florence Price and Ellen Taaffe Zwillich.
Guests may come and view the exhibition throughout the day. However, when the Cedar Valley Chamber Music concert begins, all in attendance will be asked to take a seat for the duration of the performance. The gallery will provide chairs and benches for those in attendance.
All events at the UNI Gallery of Art are free and open to the public.
For more information contact the gallery at galleryofart@uni.edu or visit the Cedar Valley Chamber Music website.