Arts & Design
UNI Gallery of Art to present the Iseminger Collection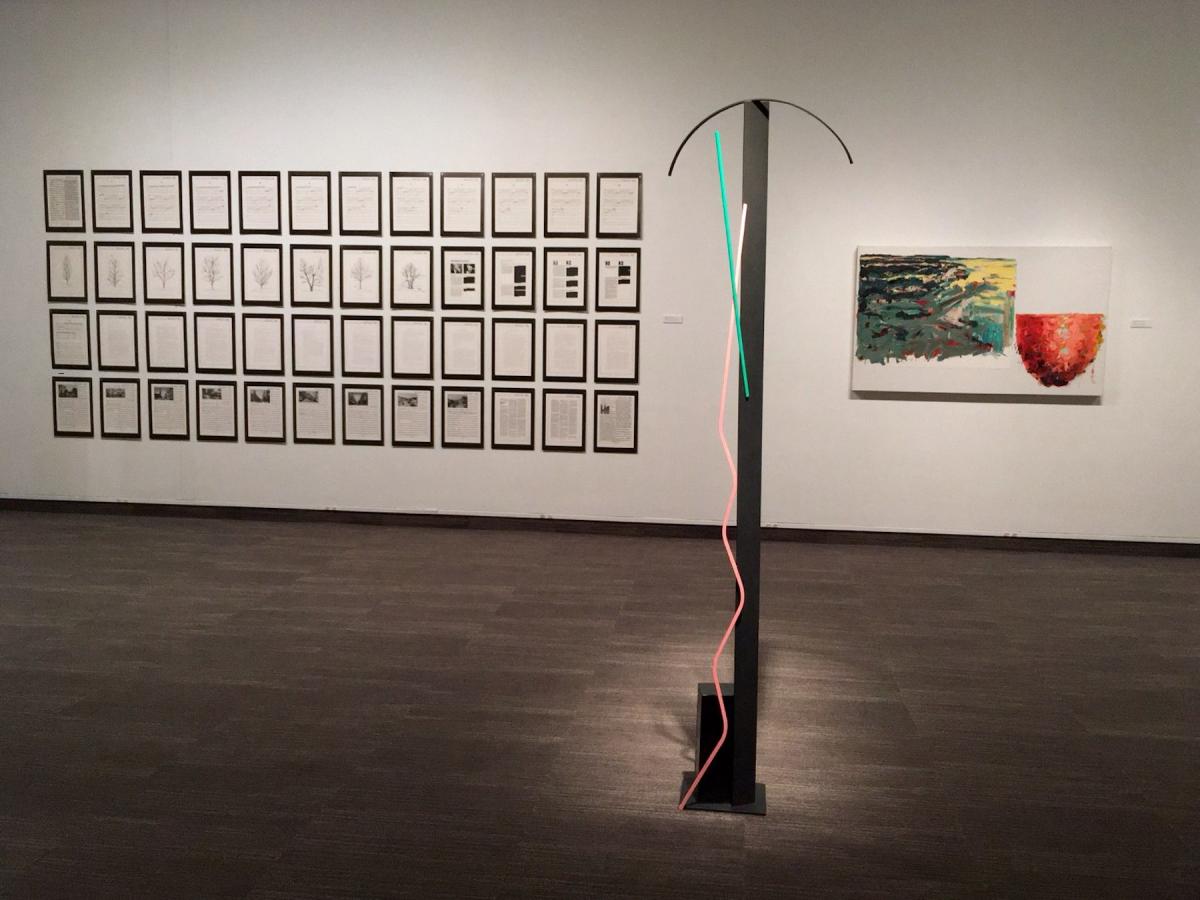 The University of Northern Iowa Gallery of Art will present "The Iseminger Collection," an exhibition that opens to the public Aug. 22 and will remain on display through Sept. 23.
An opening reception hosted by the Friends of the UNI Permanent Art Collection & Gallery (PAC&G) will take place Tuesday, Aug. 30 from 6 to 8 p.m., in the courtyard between the Communication Arts Center and the Strayer-Wood Theatre Building, both of which are adjacent to the Kamerick Art Building (KAB). For those who would like this service, Kappa Sigma will provide valet parking. Directions: from Hudson Road, please travel east on W. 27th Street, turning left twice until you arrive in the West Gym lot.
Additionally, a walking tour of the Iseminger Collection will be offered Aug. 31, from 1 to 2 p.m., beginning in the KAB South Lobby and concluding in the Curris Business Building. The UNI College of Business will host a reception there.
Named for UNI alumna Lois E. Iseminger who donated more than 160 works of art that were collected over decades in and around Chicago, where she makes her home, the Iseminger Collection has significantly boosted the aesthetic profile of the UNI Permanent Art Collection by helping fill out its holdings of Midwest contemporary artists.
This fall, The UNI Gallery of Art will also present significant objects from the Iseminger Collection in addition to objects never before displayed, including paintings by Sarah Krepp, Vera Klement, Susanne Doremus, John Dilg and William Conger as well as sculptures by David Bower, Barry Tinsley and David Bottini. 
Also on display are photographs by Ingvar Kenne and Jakub Augustyn, woodcut prints by Branislaw Bak, a major conceptual work by Hanne Darboven, and most of the objects from the New Art Examiner Box acquired by the collector at the New Art Examiner's 25th Anniversary Surrealist Cabaret Ball in April of 2000.
All events are free and open to the public. We recommend wearing masks and social-distancing while in the gallery. Hours are 10 a.m. to 5 p.m., Monday through Friday and also by appointment. The gallery is located on the main floor of KAB South.
Please note, the gallery will be closed Monday, Sept. 5 for Labor Day.
Contact:
Darrell Taylor, director, UNI Gallery of Art, darrell.taylor@uni.edu, 319-273-6134