Arts & Design
UNI New Horizons Band to present spring concert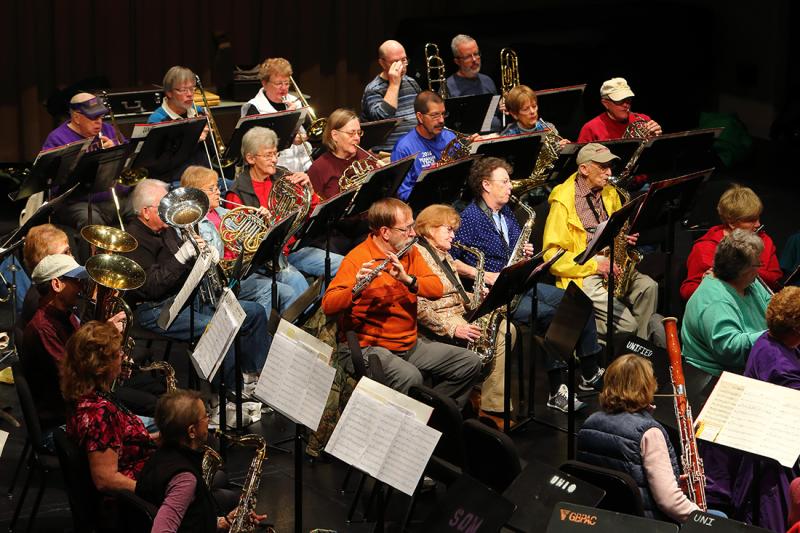 CEDAR FALLS, Iowa – The University of Northern Iowa's New Horizons Band will perform a spring concert at 7:30 p.m., Friday, April 29, in the Great Hall of the Gallagher Bluedorn Performing Arts Center on the UNI campus.
The band will present a variety of musical selections, including a popular medley from "Chicago," and other wind band favorites. A reception will be held following the concert.
Members of the New Horizons Band are musicians ages 50 and older with various musical backgrounds, who travel from all over Iowa—including Grundy Center, Waverly, Janesville, Floyd, Readlyn, Sumner, Fredericksburg, Tripoli, Dysart, Hudson, Jesup, Denver, Charles City, Maynard, Oelwein, Dike, Waterloo and Cedar Falls—to attend weekly rehearsals at the University of Northern Iowa.
The New Horizons Band is sponsored by the UNI School of Music and the UNI Community Music School. The UNI Community Music School offers lessons and a variety of music programs for hundreds of Cedar Valley children and adults. Private lessons for a variety of woodwind, brass, keyboard, voice and percussion instruments are available, as well as group piano lessons, the UNI Children's Choir, the UNI New Horizons Band and Camp Musicmania.
The Community Music School staff includes professional music educators, performers and UNI School of Music students. Classes and lessons are offered year-round for students of all ages and abilities. All CMS events are held on the UNI campus in the UNI School of Music facilities, virtually, or at other appropriate area community sites.
For more information, contact Diana Blake at (319) 352-3007, diana.blake@uni.edu or Heather Hamilton, Community Music School, at (319) 273-2142, heather.hamilton@uni.edu.