Arts & Design
UNI School of Music faculty elected to American Bandmasters Association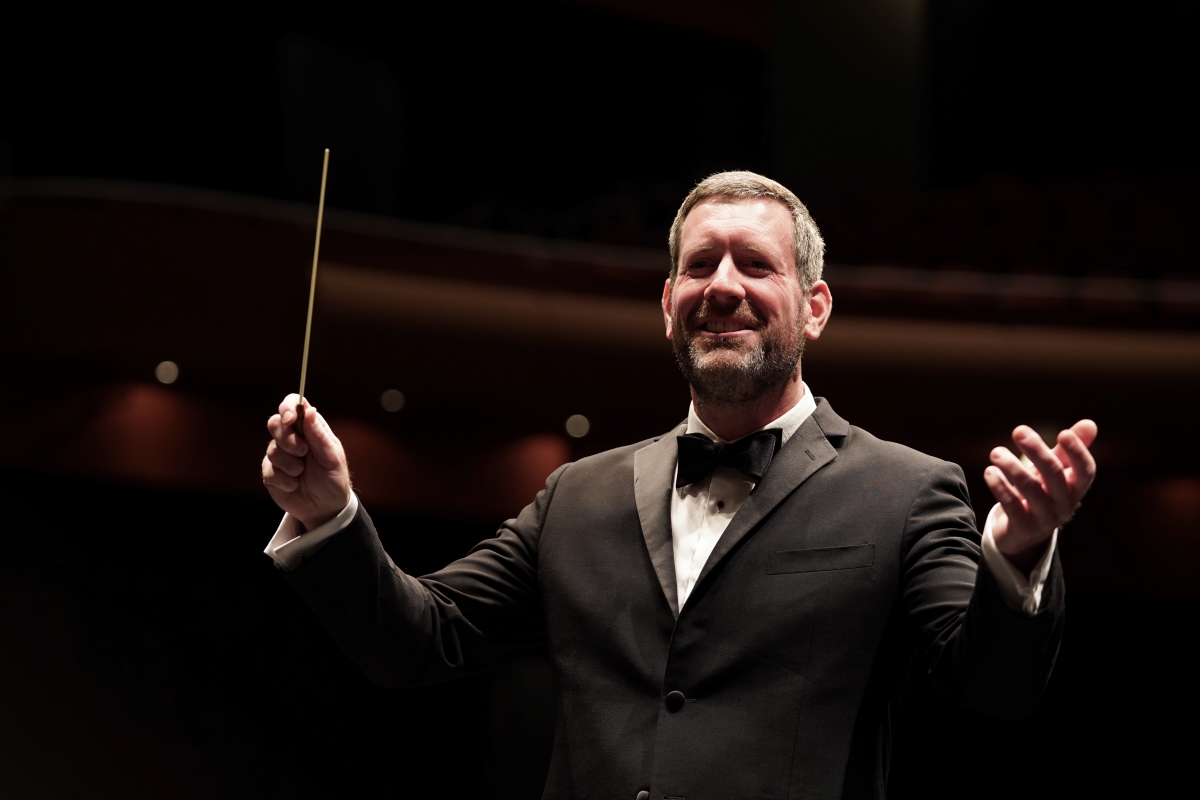 CEDAR FALLS, Iowa – University of Northern Iowa School of Music faculty artist Danny Galyen has been elected to the prestigious American Bandmasters Association (ABA). Galyen serves as UNI's Director of Bands and conductor of the UNI Wind Ensemble. 
The official induction ceremony will take place in Washington D.C. in March 2024, where Galyen will be invited to conduct a performance with one of the nation's premiere military bands.
"I am honored to have been elected to the ABA, which is a celebrated organization I have admired for years," he said. "I am also thankful to have the opportunity to work with the incredible students in the UNI Wind Ensemble, who have such a great dedication to our work and music." 
Founded in 1929, the ABA honors outstanding achievement by invitation to membership and strives to enhance the concert band and its music by example and leadership. The invitation-only professional organization's membership is comprised of only 300 band conductors and composers in the USA and Canada. Election to the American Bandmasters Association involves a highly competitive and robust evaluation process that requires being nominated and sponsored by several current members, submission of performance recordings, and a review of professional contributions. Seventy minutes of recordings of the UNI Wind Ensemble under Galyen's direction were evaluated by the ABA Membership. 
The prestige of the honor builds on the seasoned reputation of UNI's School of Music, which is regarded as one of the finest music programs in the Midwest and accredited by the National Association of Schools of Music.
"We in the UNI School of Music are all very proud of Dr. Galyen and his many accomplishments," said Jeffrey Funderburk, director of the School of Music. "His election to the American Bandmasters Association is another validation of his excellence as a conductor and music educator."