Arts & Design
UNI School of Music to host guest artist Anat Cohen at Tallcorn Jazz Festival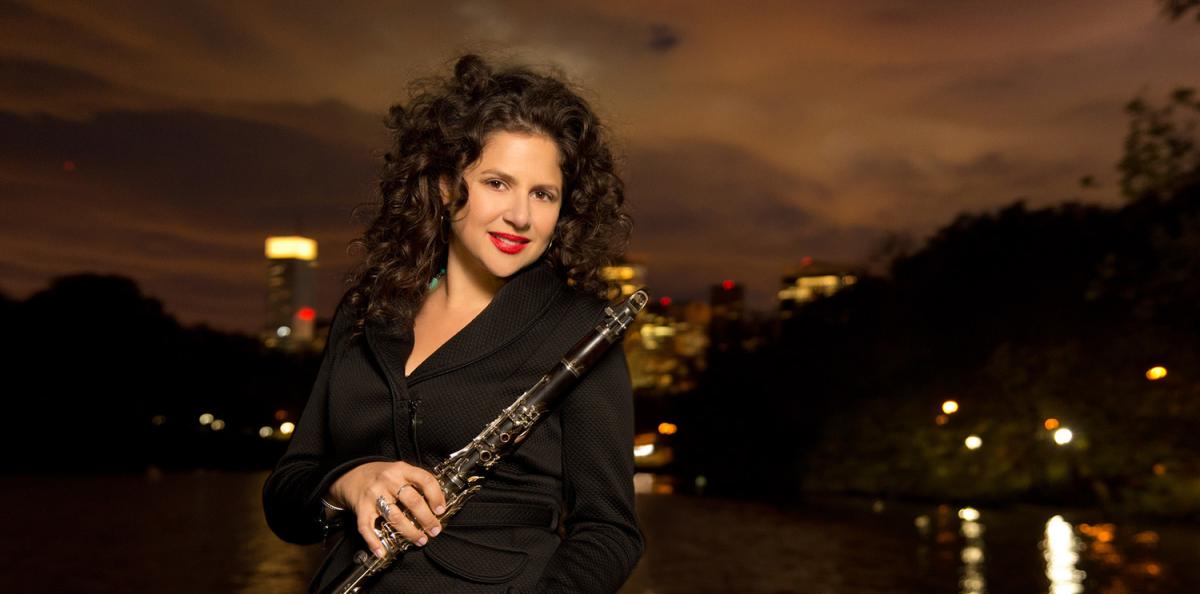 CEDAR FALLS, Iowa – The 71st Annual Sinfonian Dimensions in Jazz concerts will be held on the University of Northern Iowa campus on Feb. 16 and 17. Concerts will be performed at 7 p.m. on both nights in Bengtson Auditorium, Russell Hall. These widely celebrated jazz performances are included as part of the 68th annual Tallcorn Jazz Festival. 
Tallcorn Jazz Festival is the oldest continuously running high school jazz festival in the nation. Grammy-nominated clarinetist-saxophonist Anat Cohen will perform as a special guest artist for the weekend's performances. Cohen has won hearts and minds the world over with her expressive virtuosity and delightful stage presence. 
The New York Times writes, "Ms. Cohen on the clarinet was a revelation. Using the clarinet's upper register, she could evoke infectious joy. In the lower register, her playing could conjure a deep, soulful melancholy. On up-tempo numbers, her improvisations weren't just bebop fast; they had a clarity and deep intelligence that is really quite rare. She made it look effortless, even as she was playing the most technically difficult of all the reed instruments … she took my breath away."
The UNI School of Music Jazz Band One will also perform with Cohen under the direction of Director of Jazz Studies Christopher Merz, and Jazz Band Two will open the concerts under the direction of UNI faculty artist and director Michael Conrad. 
The concerts are ticketed: $10 general admission/$5 youths and seniors for Feb. 16, and $15 general admission/$10 youths and seniors for Feb. 17. For more information visit tallcornjazzfest.com, or to order tickets call the Gallagher Bluedorn Performing Arts Center box office at (319) 273-7469 or visit unitix.uni.edu.