Business
4 reasons why you should join a student organization right now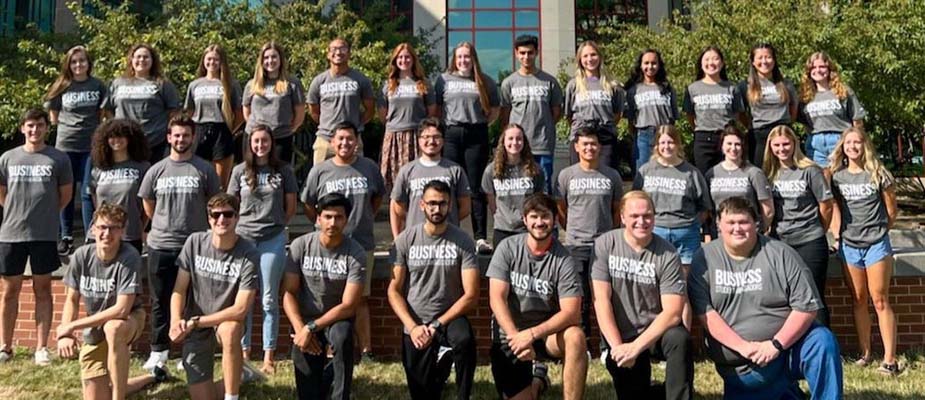 Student organizations can be one of the keys to a successful college career. The UNI College of Business offers more than 20 organizations to help you grow personally and professionally, including leadership and major-specific clubs.
Ask Esha Jayswal (Accounting and Economics, '23), who is involved in several organizations and serves as co-president of the President's Council. She came to UNI as a shy freshman but says joining student organizations has helped her make deep connections and grow her skill set. It also helped her to decide to pursue a career in investment banking.
"The beauty of getting involved is finding many great people, and you can improve yourself professionally for whatever you want to pursue," she said. "Student organizations helped me come out of my shell and be open to talking to people. I think, overall, it's a great experience."
If that testimonial wasn't enough, here are four reasons why you should join a student organization.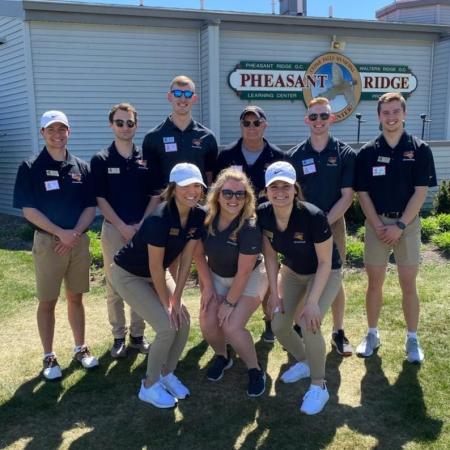 Learn more about your field and major
Deciding on a degree and career path is a big decision and isn't always easy. Learning more about potential career paths and where a major can take you is important. Joining a student organization allows you to talk to older students and young professionals with real-world experiences and discover the possibilities of a business degree.
Many student organizations compete in case competitions and work on real-world projects for the community, so you can experience what working in that profession looks like. And if you learn that major is not for you, you can find something else you're passionate about.
Grow that professional development
Classroom learning builds a foundation for a professional career, but joining a student organization can enhance those skills by put what you've learned to the test. Student organizations provide opportunities to experience work in your field and how to perform in a team setting. That helps you prepare for life after college and looks amazing on a resume. 
Get in front of potential employers
Employers love to see engaged students and often get involved with student organizations for that reason. At the College of Business, that could be judging a case competition or golfing with the Accounting Club. These experiences are irreplaceable for students. Where else can you meet potential employers up close and personal? This can often lead to an internship or even a job after graduation. Faculty advisers for student organizations also work closely with employers as well and can help you make crucial connections in your field.
Meet new friends and have fun
Student organizations don't have to be all business – there's a lot of fun involved, too. You get to take part in community-based activities and meet like-minded people. Many of our students say they've made lifelong friends through our many student organizations.
"I find that it builds friendships and support," said Elisabeth Soliz, director of the Office for Professional Distinction. "These like-minded students go through activities together and build comradery. It can also help when you're going through interviews or internship applications and need to ask for advice from a trusted member."
If this has you interested, you can find a full list of leadership, honor and student organizations on our website.