Business
5 ways you can prepare for the Career Fair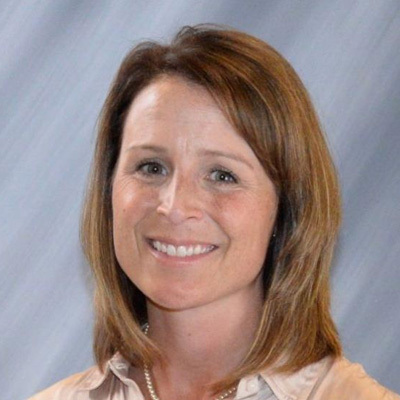 Career fairs are excellent opportunities to meet potential employers and showcase your expertise and background. UNI Career Services hosts two career fairs every academic year at the Maucker Union  (you can find dates on the online calendar), attended by more than 150 employers.
But we know career fairs can also be intimidating. We sat down with Career Services Assistant Director Laura Wilson to get her best ways to prepare and make the career fair a success!
Research companies, then plan
The full list of companies attending the career fair is available on the online job board, Handshake. Many employers post open jobs or internships prior to the fair. "You'll want to carefully research organizations you'd like to work for or have positions you're interested in. That's going to make you more confident when you approach their booth and give you a talking point," Wilson said.
Because you might be limited on time at the fair, prioritize companies you want to visit and get to as many as you can. To warm up your elevator pitch or talking points, you can also start with companies lower on your list. It might help shake some of those nerves!
Students come and go all the time. So if needed, you can leave for class and then return later. Try to plan out how the career fair fits into your day. There will also be career services staff on hand to guide you if you have questions.
Get your resume ready to go
While paper resumes are mostly a thing of the past – employers often direct you to apply online – you'll always want to have some on you just in case. And that means you'll want to get them in tip-top shape. Update your experience, review the text with a friend or family member, and hand out something you're proud of.
For more feedback, the Career Services office holds resume critiquing workshops in addition to Career Readiness Days at the Library.
Dress for success
There is not a dress code to attend the fair and you are welcome to come as you are from class. But we always encourage everyone to dress professionally, which will help you feel more confident and present your best self. Prepare your outfit, particularly if you need to repair a dress shirt or make alterations.
Make a connection
Prepare a short elevator speech, explaining your background, expertise and what you know about the organization. Making a personal connection is also important, whether talking about a past internship in the industry or even chatting about your favorite sports teams.
Have some generic questions ready. "Where are you from?" or "Where did you go to school?" can go a long way. These personal touches can often help you stand out at the end of the day.
Follow up as soon as you can
Don't lose momentum! Ask for business cards, so you know how to reach out. Then pick some of your favorite companies, and send them an email thanking them for their time. If you talked about an open position, ask them to direct you to the opening and express your interest.
Sending that email or even a handwritten card can differentiate you from another candidate!
We hope this guide helped you in your preparation. If you need more guidance or have more questions, you are encouraged to contact the Career Services office.