Business
6 Reasons You Should Complete an Internship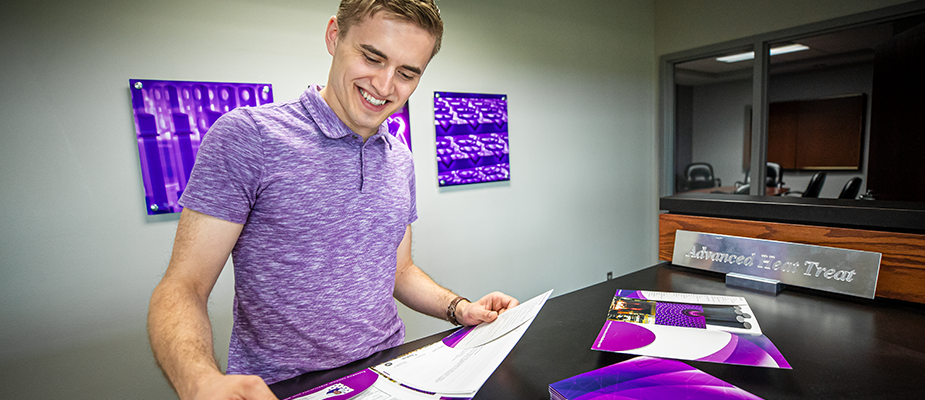 Pre-professional Experiences Have Many Benefits 
Gaining professional experiences before graduation has enormous benefits — and not just in the ways that you think. Of course, one of the biggest pluses is increasing your chances of gaining employment upon graduation. In fact, according to a 2019 study from the National Association of Colleges and Employers (NACE), those with an internship were 16% more likely to have a job offer when finished with college. 
Pre-professional experiences most commonly include internships but can also include freelance work or part-time jobs in a related field. 
Develop On the Job Experience
Pre-professional experiences and internships are the best way to gain work experience. The world is competitive and it may be hard to stand out if you haven't had any experience in the real world yet. Pre-professional experiences will give you that much-needed on-the-job training while also potentially getting your foot in the door of a great company where you can work long term after graduation. Don't miss this opportunity to gain valuable experience and boost your resume before even graduating! 
Make More Money After Graduation
You're in luck! Internships are not only a great way to make money while in college, but they can also increase your starting salary by $5,000. You'll also enjoy the compounding effects of the higher starting salary for the rest of your career. 
Discover What You Do and Don't Like 
One of the other — and less considered — benefits of pre-professional experience is finding out what you do or don't like in your field, helping you make a more meaningful career choice.
"It's really important to get a taste of what you think you want to do after graduation before you go out and do it," said Laura Wilson, Assistant Director, UNI Career Services, who added a recommendation that students try to complete two pre-professional experiences before graduation. "And it's going to help you decide as a student, what are you most interested in? What do you like – what's a good match?"
That was certainly the case for Jacqueline Hicks (Accounting '22). Hicks has completed five internships in the past few years, all of them in different parts of accounting, like forensics, taxes, bookkeeping and more. Hicks said her motivation for gaining so many internships was to figure out her overall career goals as soon as possible. And she has — her aspirations are to do forensic accounting and auditing upon graduating and finishing the Certified Public Accountant (CPA) exam.
Gain Confidence 
Internships are the perfect opportunity for anyone who wants to grow as an individual. It's not just about learning new skills but also building self-confidence and personal growth. You will be able to practice public speaking, giving presentations, or simply suggesting new ideas which will help you in the long run. 
Apply Classroom Knowledge
Internships are a great way to get hands-on experience in your field of study. You get to apply the knowledge you learned in the classroom to real-world problems, witnessing firsthand the day-to-day job duties you can expect to encounter in your chosen field. In addition to learning the specialized skills of a particular field, transferable skills such as communication, teamwork, and computer proficiency are also obtained in an internship, fully preparing interns to enter the workforce upon graduation.
"I've also found it beneficial to connect textbook problems to like real-world situations," Hicks said. "I think this has been probably the greatest benefit for me. Because it's nice to learn things in class, but when you can apply them to the real world, I feel like that's where the most experience is gained."
Create Professional Connections 
Internships are the best way to expand your network and learn more about what you want in a career. You'll meet professionals who can help recommend you for open positions, so showing curiosity, enthusiasm and willingness can help them see your potential. The most successful job searching usually comes from meeting others in your field who can recommend you for open positions. That's why internships are such an important part of building up your professional network.
Find an Internship Today 
There are plenty of ways students can start their internship search. Wilson recommends checking out the job board, Handshake. But they can also stop by the career services office to get their credentials in order, including their resume, and build out an internship strategy. UNI Career Services also offers two job fairs — one in the fall and spring semesters — to meet potential employers.
Wilson said many students qualify for internships as soon as their sophomore year. And at UNI Business, 95% of students complete an internship before graduation.
"We encourage you to try a couple different things and build a stronger resume," Wilson said. "These opportunities will help you figure out where you fit in or what you want to do when you graduate."
Find more resources and information on the College of Business internship page.