Business
Alumni Give Back To Create New Accounting Fellowship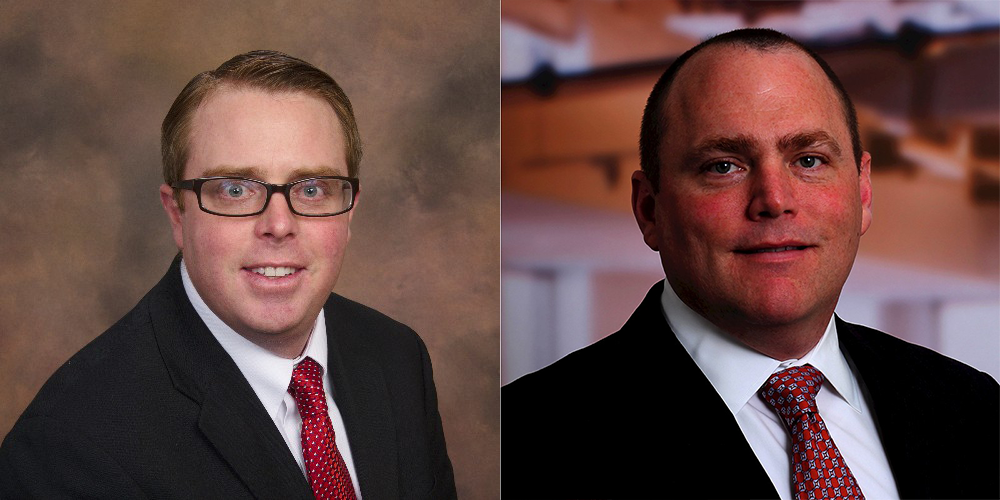 For Chris Yuska (Accounting, '01) and Kevin Zaugg (Accounting, '96), giving to UNI Accounting is a passion. Over the years, they've contributed money to various Ernst and Young scholarships in order to help accounting students obtain their degrees and find success in the accounting profession.   
But this year, they wanted to do something a little bit more to bring up the next generation of accountants. Yuska and Zaugg are the driving forces behind the new Ernst & Young Accounting Endowed Fellowship, which will bring on an accounting faculty member starting in the fall 2021 semester. The holder of the fellowship will have the title for three years.
"We got to a point where we were confident that we wanted to increase our contributions," Zaugg said. "So, we've gotten the support of our [organization] to give this and turned it around to give someone very deserving. This will help us produce great accounting students for years to come, which we can hire and complete the circle."
Zaugg is Ernst & Young's Des Moines office managing partner, while Yuska is an audit partner at the company. They are passionate about the College of Business' accounting program and serve on advisory boards. They also do a lot of recruiting at the school, which is another reason why this fellowship makes sense.
"I can remember what it's like to be in school and wondering what comes next," Yuska said. "There was a little nervousness, but also excitement. I want to help students understand what that's like and sharing my experiences with them. Personally, that just takes me back."
The funds for the fellowship are backed by Ernst & Young, which helps match every dollar Yuska and Zaugg donate. In the end, the two alumni are happy they can contribute to the future of the profession. And they hope the holder of the Ernst & Young Accounting Endowed Fellowship role can inspire students, just like their professors did for them.
"I wouldn't be where I am today without the mentoring of a few of my professors to encourage me to do things that were a little out of the norm at the time," Zaugg said. "But for Chris and I, and other alumni, this is where we want to spend time. We want to help grow top students that will make our firm better and to give them all the opportunities to grow and become Ernst & Young professionals and executives. It's simple."