Business
Chief wagon officer of Radio Flyer to speak on panel about innovation in a family business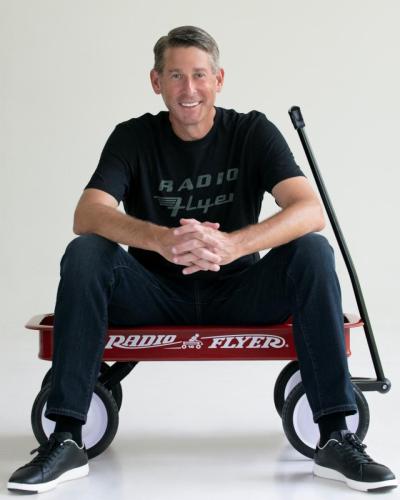 CEDAR FALLS, Iowa - The University of Northern Iowa Family Business Center (UNI FBC) will welcome Robert Pasin, chief wagon officer at Radio Flyer, to the virtual stage to discuss their family business governance strategies. Pasin will speak at the FBC's Virtual Breakfast Series event on May 19, at 8 a.m., via Zoom.
"Balancing Legacy and Innovation In the Family Business" will focus on the balancing act between the legacy of the business and the spirit of entrepreneurship that so many emerging leaders are experiencing. It is the final Virtual Breakfast Series session of the FBC's 2022-23 season. Registration is required to receive the Zoom link, and all members of family-owned businesses are welcome to attend the event for free.
"One of the most powerful attributes of a family business is legacy, but the trick is being able to harness that tradition in order to fuel creativity and growth," said Pasin, who leads the iconic wagon manufacturing company out of Chicago.
"Staying relevant in the family business requires both innovation and entrepreneurship," said Dan Beenken, director of the UNI FBC. "Multi-generational companies often look very different from the business that the founder established, and we offer families the support they need to grow and develop—personally and as an organization."
The FBC offers a suite of services to family-owned businesses in Iowa and surrounding states. It functions with a membership model and hosts multiple virtual and in-person events each year, including the Iowa Family Business Conference.
Register for this event and learn more about the UNI FBC at unifamilybusinesscenter.com.