Business
Experiment 529 Receives Veridian Community Engagement Grant for third consecutive year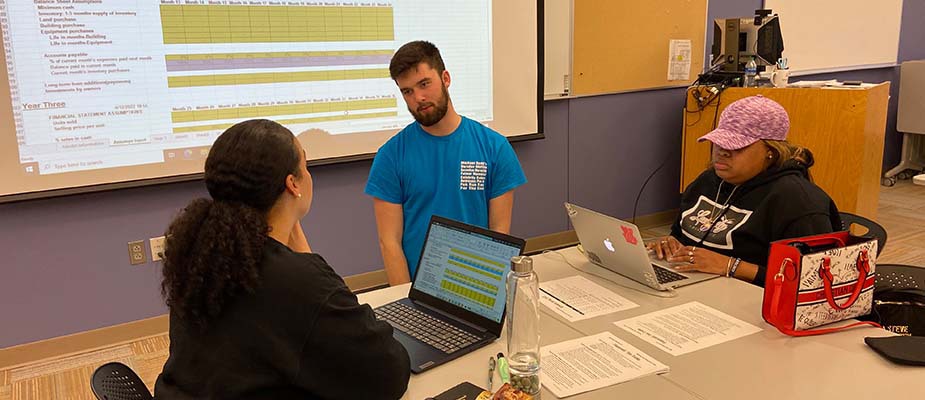 CEDAR FALLS, IA - Experiment 529, a collaboration between Iowa Center for Opportunity Resources & Equity Inc. (Iowa CORE) and the John Pappajohn Entrepreneurial Center (JPEC) at the University of Northern Iowa (UNI), has been awarded the Veridian Community Engagement Grant for the third year in a row. Experiment 529 provides paid micro-internships to college-bound high school and UNI students working with some of the fastest-growing Black businesses in the area. During the internships, students will apply their classroom knowledge to solve real-world business challenges alongside entrepreneurs. This hands-on experience enables students to learn about the complexities of entrepreneurship and business.
This year, the Veridian Community Engagement grant will be combined with grants from the Erwin Marion Kauffman Foundation and donated funding sources to provide resources for 20 entrepreneurs. Each entrepreneur will work on up to five projects for a total of 100 projects. The interns use all their skills in accounting, finance, operations, human resources, law, and marketing to help solve problems alongside entrepreneurs.
"Projects like Experiment 529 are designed to bring many stakeholders together and leave everyone in our entrepreneurial ecosystem better off," said Lindi Roelofse, T. Wayne Davis Chair of Entrepreneurship. "Our students benefit because by proving they can come up with creative solutions to complex problems. The entrepreneurs we work with benefit because they can focus on improving their business instead of just running it. This helps make the economy stronger because we can produce more with the same resources."
In 2021, Experiment 529 launched to support  24/7 BLAC's Black Business Entrepreneurial Accelerator (BBEA) participants. The focus of the first initiative was to help entrepreneurs transition to QuickBooks accounting software once they outgrew Excel spreadsheets to manage bookkeeping. In 2022, Experiment 529 added 10 new workshops to help entrepreneurs learn how to use technology, templates and automation to be more productive. This year the program aims to create a more personalized approach while maintaining a diverse set of topics.
"We greatly appreciate the support from Veridian Credit Union for the Community Engagement Fellowship Grant," says Matthew Gilbert, Esq. CEO of Iowa CORE. "Through strategic partnerships we hope to develop a pipeline to retain high-demand career talent and increase impact resources in the Cedar Valley." 
For more information on Experiment 529, or if you are a student looking for a flexible micro-internship of 50 - 150 hours over the summer to enhance your evidence that you are an innovative problem-solver with capacity to make a real-world impact, you can reach out to Lindi at lindi.roelofse@uni.edu or 319-273-5732 to register your interest. All majors, all student types welcome.