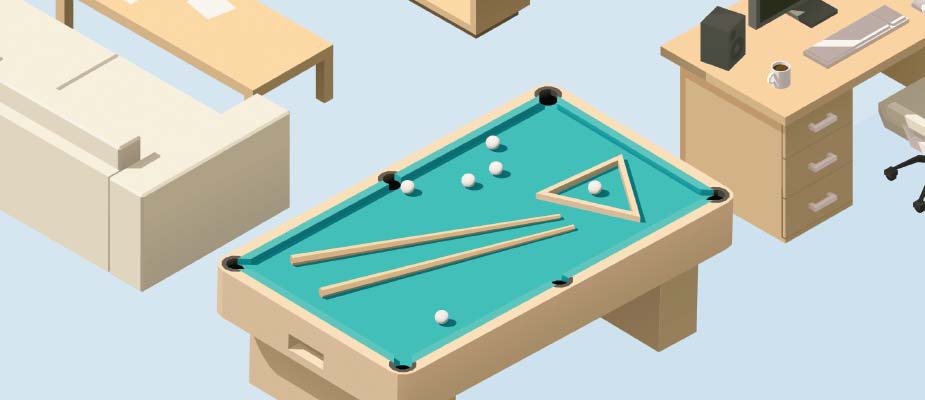 Homeowners are getting more accustomed to spending time at home and liking it. With the behavior change comes a shift in expectations for their real estate. Today's home buyers want more and more amenities. From pools and gyms to offices and game rooms, consumers desire the amenities they used to travel to in their homes.
Not only are sales surging — a typical U.S. home price rose 13.2% since last June, according to a Zillow report — but so are styles and trends, which has made work interesting for those in the industry. Jennifer Breister, owner of Crown Point Builders in Garner, has never seen anything like it.
"We've seen things go up, we've seen things go down, but not nearly at the speed that it has over the past year," said Breister, whose company is a part of UNI's Business and Community Service's Family Business Forum series, which offers support and networking for family businesses throughout the state. Crown Point Builders is a real estate development firm building custom homes throughout north-central Iowa.
One of the big changes in custom homes has been the desire for a home office. This shouldn't come as a huge surprise considering more than half of American workers are now working from home, according to an MIT study, a trend only propelled by the pandemic. Breister said one of her clients has both heads of the household working from home full-time, creating a need for a dedicated space.
Rocket Homes, a real estate listing website, found that the number of listings mentioning "office" from March-July 2020 was up 16.8% compared to the same period in 2019. "I would say every single one of our current builds right now has a dedicated office,"
Breister said in mid-July. "It's more than just carving out a little desk space in a family room, which might have been the case before [the pandemic]. Now we have clients who want a full-sized office, like a bedroom-size office, to work out of."
Another reason for the spike in home office demand: having one creates a more solid barrier between work and life. While many Americans used their commute and traditional office as separation before remote work was commonplace, those lines are blurred today — hence why a dedicated space goes a long way. A home office also offers fewer distractions and increasing productivity. This separation problem is magnified when both heads of the household work from home and both need somewhere to be productive and focus.
"Everybody is working from home, and sometimes even both in a dual-income household," said Jenn Clark (Real Estate, '98), a real estate agent with Century 21 in Des Moines. "You're either looking for a segregated office space or somewhere on a lower level that could be separated as a space." Technology has also driven up the growth in home deliveries and online shopping. United States ecommerce rose more than 30% year-over-year in 2020, according to the U.S. Department of Commerce. That has correlated with a rise in smart security device spending to prevent thefts. The Amazon Ring, a popular smart doorbell that provides a live video feed and recording, saw its sales increase by 27% year-over-year in 2020. Package drop boxes, which can be mounted to the front of a home and feature a lock to safely stow away home deliveries, are also picking up steam in the market.
Some experts are also anticipating home designs to accommodate drones, which are being tested as delivery vehicles for everything from food to home essentials. Organizations such as Amazon, UPS and Google are testing their capabilities. A recent Wall Street Journal article suggested roofs might soon be equipped with pads for drones to safely land. A startup in Chicago, Valqari, is developing drone-delivery mailboxes that function as a landing pad, where the drone activates a retractable door so packages can be safely stowed.
Another trend in recent years has been a desire for outdoor spaces, like decks, pools and seamless backyard spaces, rather than driving to find these amenities. The pandemic confined us to our homes and further impacted this trend. According to a OnePool and TruGreen survey of 2,000 American homeowners in 2020, there was an increase of three hours a week spent being outside during the pandemic compared to pre-pandemic days. And more than 67% somewhat or strongly agreed they were thankful for outdoor space because of COVID-19.
These outdoor hangout spots mix functionality and design appeal Kalen Ludwig (Marketing, '05), a realtor with Peoples Company in Clive, said people are looking for larger decks and patios. Some of her clients even used the money they saved not traveling and invested in those areas.
"They are putting a little more money into them and thought," she said. "We haven't been traveling as much, so finding ways to have fun outdoors has been popular." The uptick in investment extended to pools, which historically haven't been as popular in the Midwest because of their seasonal nature. The number of new in-ground residential pools nationwide rose 21% in 2020 compared to 2019. Hot tubs were also up 400% year-over-year in some areas of the country, according to the Pool and Hot Tub Alliance.
Clark said while pools didn't necessarily add values to homes in the Midwest in the past, the recent increase in demand has made it a solid investment.
"It used to be that [homes with pools] would sell, but it necessarily wouldn't increase value. And it might take a little longer," Clark said. "Well, now, you can hardly find one. And the value has increased a ton if you have a pool. That's changing a bit, even if you can only use them for a few months out of the year."
Breister mentioned the importance of privacy in outdoor spaces as well, like covered patios and screened porches. In July, she was working with one client who was putting in a full-screen porch with a wood-burning fireplace, grill and sitting areas. Another client wanted a multi-tiered deck — with some parts open and others enclosed — and a bar and kitchen area.
"For that one specifically, they said they were saving on their travel and entertainment budget, so they want to put that into their back yard to enjoy."
Some buyers have been pushing for more sustainable solutions in their homes and communities, as technology has made these options much more appealing and even more affordable. That's what Ludwig and Peoples Company are trying to capitalize on with Iowa's first agrihood in Cumming, south of Des Moines. The development will mix homes with gardens and farms, allowing residents to have a hand in where their food comes from.
Developers are exploring plans to offer geothermal — a system that heats and cools homes via the earth's temperature — to homes in the development. Peoples Company is also looking at landscaping and how they can reuse stormwater.
The agrihood has been attracting people from all over the country, Ludwig said. And the hope is that more innovative developments like this one could attract families to move to Iowa in the future.
"Now that people can kind of pick where they want to live, we're getting a lot of people from Colorado and California," Ludwig said. "I do feel like Iowa in general is a very attractive post-pandemic place. It's not so crowded, and being in a place where you know where your food comes from is attractive during this time."