Business
Iowa Board of Regents approves the first named college at UNI, the David W. Wilson College of Business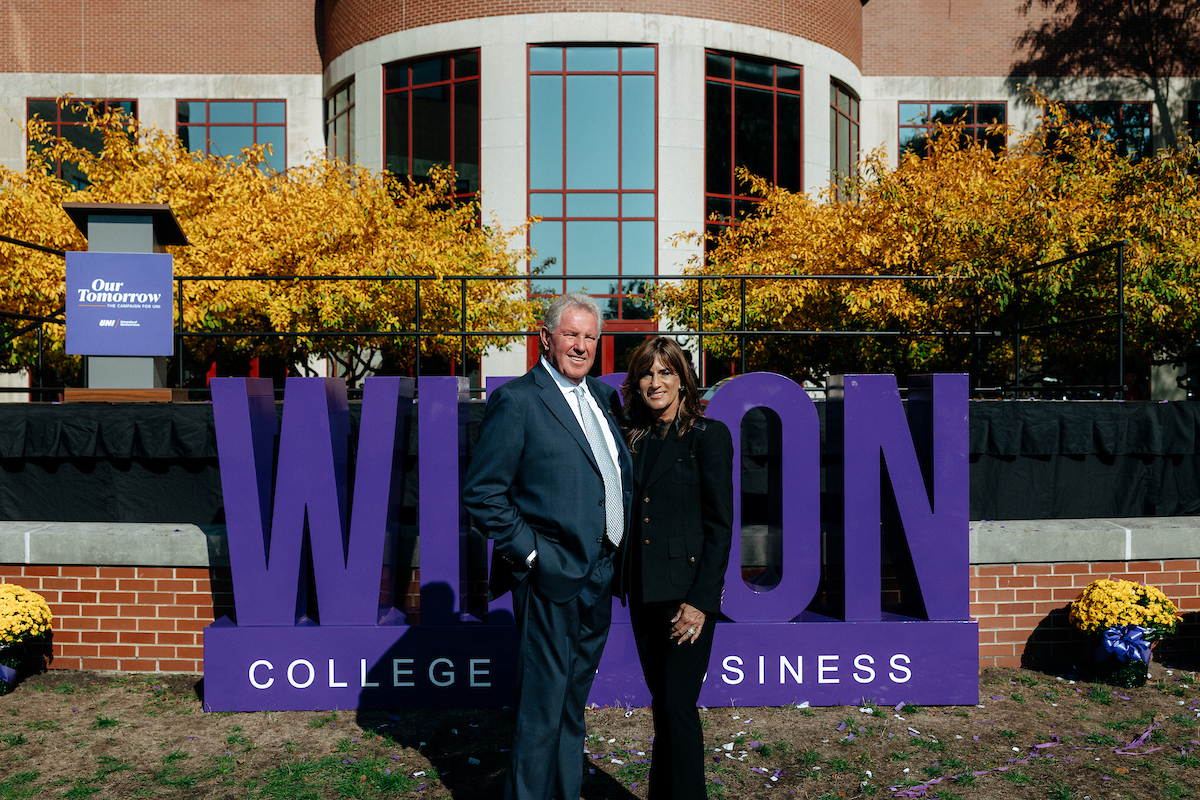 CEDAR FALLS, Iowa – The Iowa Board of Regents has formally approved the first named college at the University of Northern Iowa, the David W. Wilson College of Business. The naming of the business college follows a historic moment on the UNI campus, which announced the largest gift in history to the institution, a $25 million contribution to the Our Tomorrow campaign from 1970 graduate and businessman David Wilson. 
"We're honored that the Wilson College of Business will forever stand as a testament to David's belief in the power of the University of Northern Iowa education while providing resources to foster innovation for the future," said UNI President Mark Nook. 
Built on a record of faculty excellence and challenging curriculums, the David W. Wilson College of Business is already recognized as one of the best business schools in the world. It holds accreditation from the Association to Advance Collegiate Schools of Business, an honor reserved for the top 5% of business schools globally, and has also been recognized by the Princeton Review as "A Best Business School" for more than a decade.
The Wilson College of Business will use this gift to elevate ethics and integrity education, provide scholarships for students, and promote innovation.
"Trustworthiness, integrity, professional and ethical standards are part of who we are in the College of Business. And we're going to expand that thanks to David," said Dean Leslie Wilson. "David expects excellence from this institution and I'm proud to honor it as a leader."
David Wilson's historic contribution to UNI establishes the Wilson Endowment for Integrity and Excellence to advance business ethics education and ensure graduates continue to thrive and lead in a rapidly changing business landscape. This will be achieved through a culture of innovation where all are encouraged to explore new ideas, push boundaries, and deliver even greater value. Additionally, the college is elevating its aim to promote integrity, encouraging future leaders to think critically and make ethical decisions. A portion of the gift also establishes the Wilson Scholars Fund, providing renewable scholarships for students from Tama County, which includes Traer – David's hometown.
"It is our hope that this contribution will foster instruction that reveals the importance of maintaining ethical principles in the corporate environment at all levels of business," Wilson said. 
Wilson was inspired by the over 27,000 alumni and friends who donated to the Our Tomorrow campaign. To encourage others, he made his gift a challenge donation in hopes that others would step up and show their commitment to the students of today and tomorrow. Visit wilson.uni.edu to learn more about the gift and support Our Tomorrow.