Business
UNI accounting professor earns NASBA research grant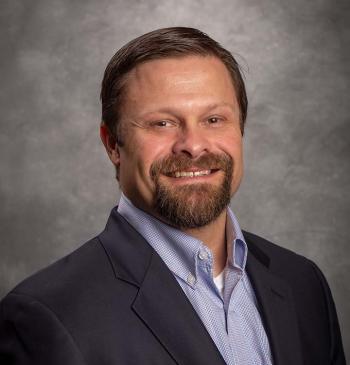 Gabe Dickey, assistant professor of accounting, and his co-authors were the only recipients of the 2022 Accounting Education Research Grant from the National Association of State Boards of Accountancy (NASBA) for their work researching metacognition and online adaptive learning technology.
The grant will help Dickey progress his research and hire a graduate assistant to record and maintain data. Dickey and his team will also present at the NASBA Annual Meeting, leading to more exposure for the study and the UNI College of Business.
"I'm very excited," Dickey said. "We all have an interest in seeing the accounting profession continue to thrive. We're hoping to give more insight into how to recruit and retain students in the profession and develop them as well."
Dickey's research on metacognition, which means an awareness or understanding of one's own thought processes, spans several years. He's taken a particular interest in online adaptive technology, a tool that gauges student confidence during learning. For example, after answering a question on a test, students are prompted with another question asking the confidence in their previous answer.
"So basically, you're raising your own awareness," Dickey said. "It helps students understand that they are right and confident on some points but maybe overconfident about the material over here."
The next phase of research will apply this research to professional development, in addition to classroom learning. "This grant is built around using the concept of metacognition and helping bridge the gap between getting the foundational skills necessary to enter the workforce, but also continually learning once they enter the workforce to help them advance at a faster rate," Dickey said.
Head of Accounting Joseph Ugrin said it's exciting to see Dickey gain some exposure for his work, particularly because this was the only grant awarded by NASBA this year.
"It's huge because it validates the type of impact our faculty are having, not just in the classroom," he said. "It's important that faculty are engaged in research because that keeps them on the front edge of the profession. This research has a double benefit because it has a direct benefit back into the classroom."
The NASBA Accounting Education Research Grants Program was established in 2011 and seeks to advance research on educational issues impacting Certified Public Accountants, the public accounting profession and state boards' charge to protect the public. Nearly $180,000 has been awarded so far.
"NASBA, State Boards of Accountancy and the CPA profession's various stakeholders remain committed to addressing issues related to the pipeline of students interested in entering the accounting profession," said Daniel J. Dustin, CPA Vice President, State Board Relations for NASBA. "The research conducted by Dr. Dickey and his co-authors will help us identify factors that are important to accounting faculty who are instrumental in raising students' awareness and interest in the profession."
Find out more about this grant and NASBA here.