Business
UNI Advance Iowa to offer first Employee Ownership Conference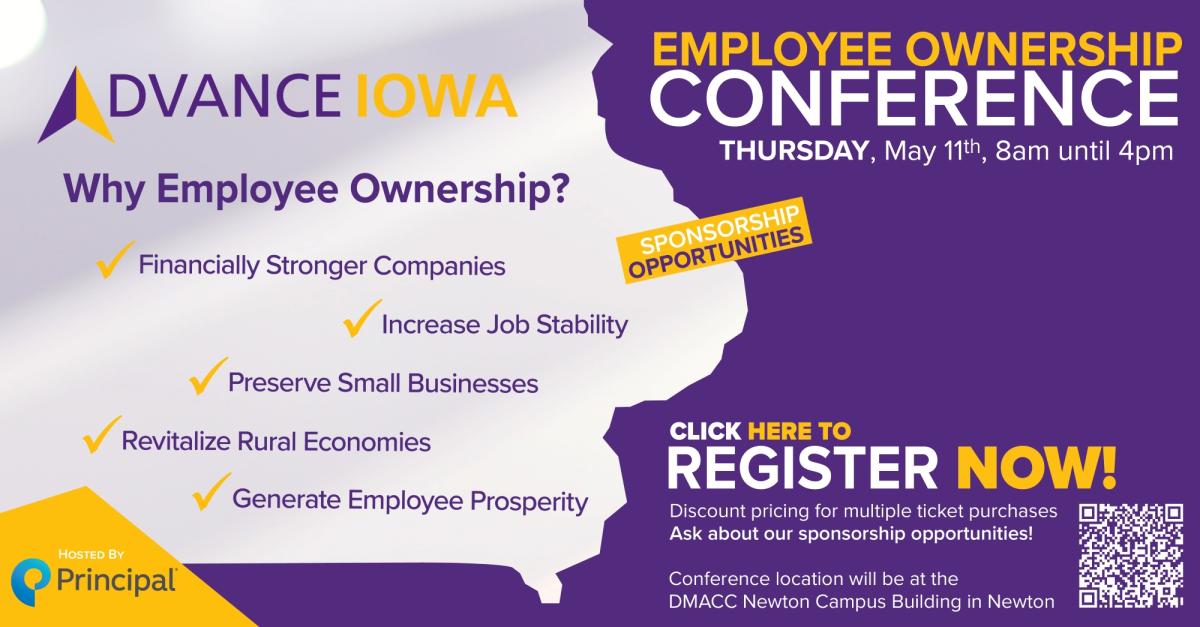 DES MOINES, Iowa — The University of Northern Iowa's Advance Iowa will host the inaugural Employee Ownership Conference on May 11, at the DMACC campus in Newton. The conference, sponsored by Principal®, will feature a keynote presentation by Lt. Gov. Adam Gregg, main-stage presentations, breakout sessions and networking opportunities. The event is designed for everyone interested in employee ownership such as business owners, employees, ESOPs, economic developers, service providers or those who are exploring the benefits of employee ownership.
"Employee ownership is a viable option to keep the local business doors open across Iowa – particularly in the rural and underserved localities," said Stacy Mullinex, program manager at Advance Iowa. "It is gaining momentum across the country as benefits are realized for all stakeholders including the business owner, employees and communities."
Registration is open now. Individual tickets are $100, and discounts are available for group registrations. Register for the 2023 Employee Ownership Conference today. 
Employee ownership is a shared equity model where employees have an ownership stake in the company. These employees may or may not be involved in key management decisions, but they participate in the financial performances of the company.
"Employee ownership works, regardless of the company size, because the employees directly associate their vested interest to the company's financial success," said Paul Kinghorn, director at Advance Iowa.
Advance Iowa is an outreach program at the University of Northern Iowa that provides targeted solutions, guiding small and mid-size enterprises as they thrive, grow and succeed. Its team leads businesses successfully through transitions, shifting mindsets towards innovation and growth. By engaging business leaders, they have been able to assist with transitional and strategic planning, skill development and implementation, which improve company operations and enable a business to remain within their communities. Visit advanceiowa.com to learn more.