Business
UNI elevates human resource program to meet growing demand for HR professionals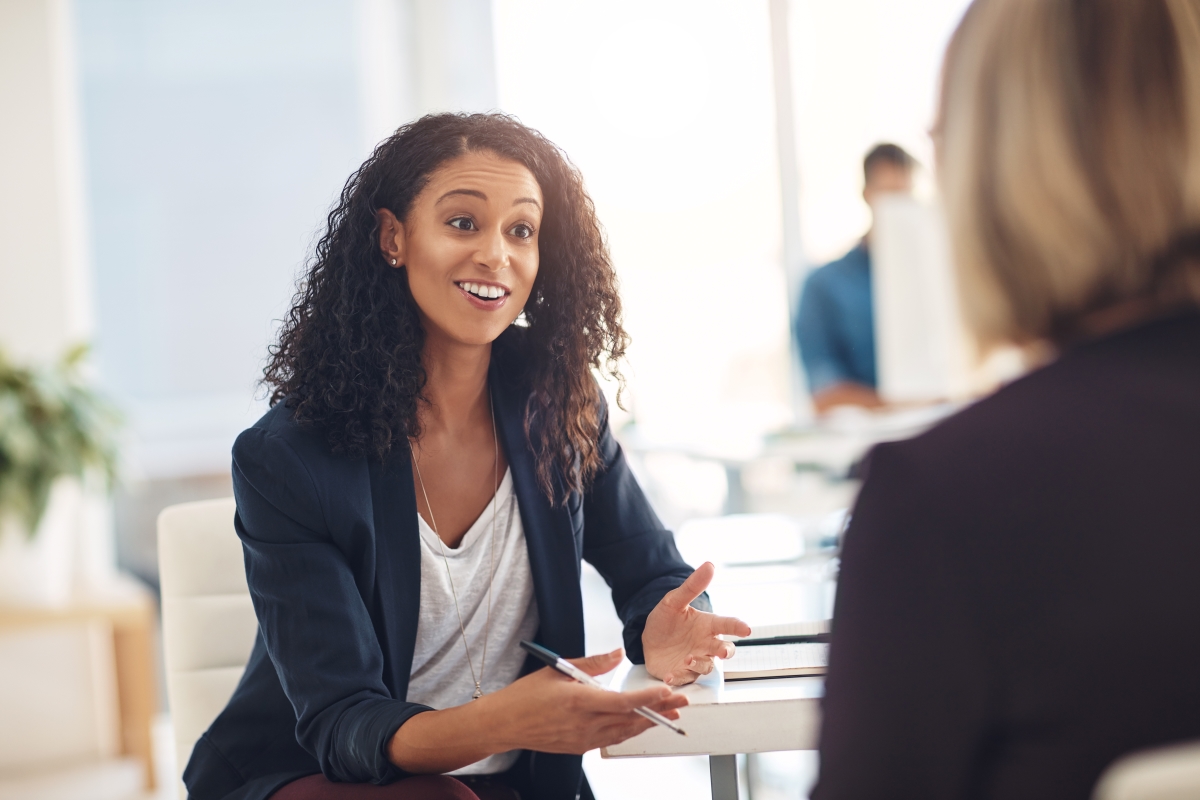 Starting this fall, the human resource emphasis program at the University of Northern Iowa will be upgraded to a standalone major. This change will offer students additional benefits and help raise the program profile. 
"We will build a strong base of students who will have a distinct identity in the future," said Atul Mitra, head of the Department of Management, where the major is housed. "I'm excited that students will be able to say they earned their undergraduate degree in human resources, rather than saying they are a management major with an HR emphasis. This change will help students feel a sense of belonging at UNI and to their occupation."
Mitra believes there are several reasons why now is the right time to turn the HR emphasis into a major, including the high demand for HR professionals. Mitra points to the COVID-19 pandemic as a significant reason for this demand.
"The pandemic has really changed the employer-employee relationship," he said. "With many individuals working from home or under hybrid work arrangements, the challenge of managing such employees and establishing relevant standards has arisen. So how do you supervise those kinds of employees? What kind of metrics do you have? HR is responsible for handling these issues."
According to Mitra, the Great Resignation — referring to the large number of people leaving their jobs in the wake of the COVID-19 pandemic — has been crucial to increasing the demand for HR professionals, as businesses want to improve employee retention.
"There's also low unemployment," he said. "There's a short supply. People are retiring, but not enough people are replacing them. So how do you attract talent? There is simply a high need to figure out how to get people to stay motivated and engaged while working for you."
Lastly, Mitra points to the rise of Big Data to explain the increasing demand for human resources professionals, who can use analytics to make better decisions for their organizations. 
With all these factors and others, the demand for human resource specialists is on track to grow 8% through 2031, which is faster than the average career. The median salary for an HR specialist is over $62,000, and the median salary for HR managers is more than $126,000.
Mitra believes UNI stands out from other human resource degrees by offering unique courses such as leadership and negotiation. UNI's Society for Human Resource Management, the student group for future HR professionals, provides UNI students additional opportunities to learn as well as network to accrue social capital.
Mitra believes the elevated major will continue to build on the already established success of the HR emphasis and the College of Business. He's heard the stories of HR emphasis alums firsthand. One previous student who went on to get her master's degree in human resource management told Mitra she was the most prepared of all her classmates because of the courses she'd already taken at UNI.
"I think giving students a clear path helps to attract and retain individuals in the program," he said. "They know what they want. They are here, and they're going to finish it because they see a clear career path. So in that sense, having an HR major helps with recruitment and retention of students. It also makes us competitive compared to other universities that are offering it as an independent major."
The best thing about working in human resources, in Mitra's opinion, is the focus on people. It's the perfect job for someone who wants a lot of human interaction. 
Mitra describes part of the intrigue of HR as the challenge. A big part of that challenge, he said, is finding out how to energize employees to keep them coming back day after day. It's a challenge that UNI students will be prepared to tackle better than ever before, thanks to the new major.
"It's a rewarding area," he said. "The most important asset a business has is its people. You can have the best machines and the most money, but if you don't have good employees, it's not going to work."