Business
UNI Family Business Center to host third annual Iowa Family Business Conference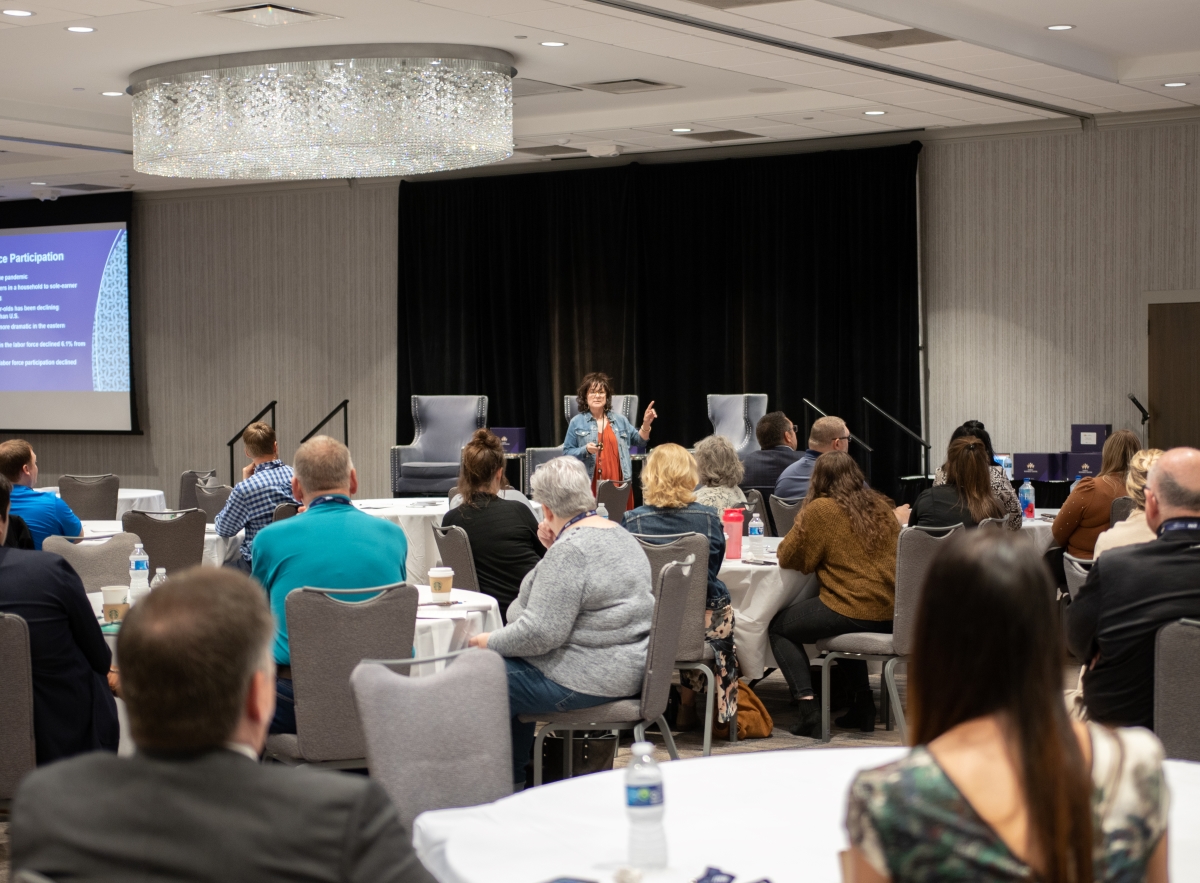 CEDAR FALLS, Iowa – The University of Northern Iowa Family Business Center (UNI FBC) will host its third annual Iowa Family Business Conference on Nov. 2. With a warm welcome from host Ag Leader Technology, the UNI FBC is bringing together visionary families, industry experts and renowned thought leaders to explore the power of family-owned businesses and their profound impact on the Iowa economy. 
"Participating in UNI's Family Business Forum has opened my eyes to how long businesses can survive and grow while remaining fully family-owned. We've met many third, fourth and even fifth-generation family-owned businesses," said Al Myers, president of Ag Leader.  
Enjoy lunch and a keynote presentation by Jane Blain Gilbertson, president, CEO and second-generation family owner of the 43 Blain's Farm & Fleet stores throughout Wisconsin, Illinois, Iowa and Michigan and Blain Supply, Inc., headquartered in Janesville, Wisconsin. The family-owned companies were founded in 1955 and currently employ 4,400.
Date: November 2, 2023
Time: 10 a.m. - 3 p.m.
Location: Ag Leader Academy, 2202 N Loop Dr, Ames, IA 50010
Networking, cocktail hour and tours to follow scheduled events
Generational family businesses that are members of the UNI FBC will receive two complimentary tickets to this event, plus a discounted price of $75 for all additional tickets purchased. Nonmember tickets are $175. An early bird discount of $25 off of all tickets will run through Aug. 31.
"Family businesses must navigate through many situations," said Mike Myers, vice president of Ag Leader. "The Peer Group program has been a valuable outlet for connecting with other companies who have gone through similar experiences. We are also learning about situations we haven't encountered yet, which will help us address potential issues before they become a problem."
Discover the invaluable insights, strategies and connections that will help you thrive in the dynamic world of family business. Whether you're a current or future member of a multi-generational family business, this conference is your opportunity to gain expert perspectives, expand your family business network, discover innovations and celebrate family business success. Register at unifamilybusinesscenter.com/programs/iowa-family-business-conference.
"Family-owned businesses are an essential part of the Iowa economy," said Dan Beenken, director of the UNI Family Business Center. "While all privately-held firms encounter challenges, these businesses have the unique obstacle of working with their grandparents, parents, cousins and other family members. This conference is designed to address these issues in a fun and meaningful way."
The UNI Family Business Center knows that family businesses face unique challenges during their start-up and throughout the life of the business. The UNI Family Business Center strives to create a community of family businesses. These families will learn about business governance, continuity, strategic planning, leadership transition and growth. Learn more about the center and upcoming events at unifamilybusinesscenter.com.