Business
UNI Small Business Development Center helps area small businesses thrive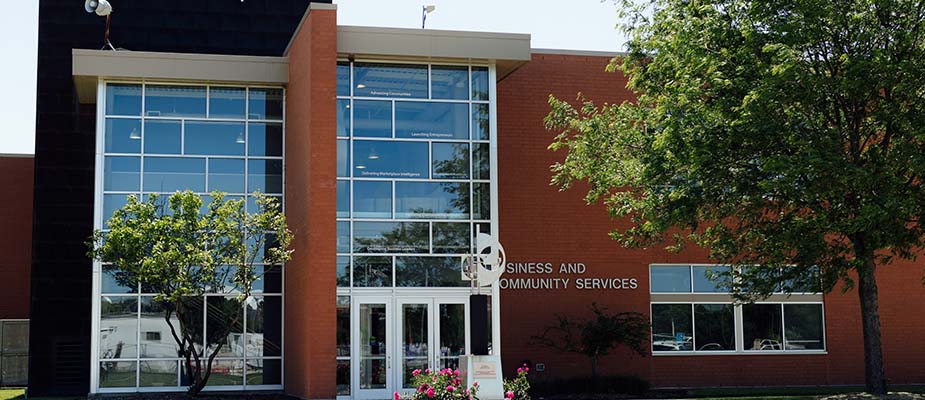 The University of Northern Iowa's Small Business Development Center (SBDC) is here to help those growing or starting a business in the nine-county area around Waterloo and Cedar Falls. The center, which is housed in the John Pappajohn Entrepreneurial Center on campus, provides no-cost, confidential business counseling customized to each client's needs.
Services vary from helping an entrepreneur with business model development to providing education on a variety of questions, like intellectual property, business regulations and more. While the center doesn't provide explicit legal or accounting services, they can help point business owners in the right direction and connect them to the right people.
"We help level the playing field and make small business accessible to everyone," said Amy Dutton, regional director of the UNI SBDC "One of the things I've encountered in my time doing this role is the availability of bad information on the internet. People really need someone to walk them through it. I've been able to help clients either avoid or undo mistakes."
In 2021, the UNI SBDC helped counsel 293 clients, the majority in Black Hawk County. It also helped launch 16 new businesses, resulting in 91 jobs created.
One of those clients was the Ragged Edge Art Bar and Gallery in Cedar Falls. Owner Kendra Wohlert launched the business in October 2020 and learned from the UNI SBDC  how to conduct an initial audience survey to determine viability, create her business plan and navigate the myriad details that come with launching a business.
"Amy has been a vital resource for me," Wohlert said. "She is extremely knowledgeable and very connected in the community. Her advice and commitment to my success has been invaluable throughout the whole process."
That service is essential to the eight other counties in the area, many of which are rural and may not have much assistance in their local communities. Beyond Black Hawk County, the UNI SBDC serves the mostly rural Bremer, Buchanan, Butler, Chickasaw, Fayette, Grundy, Howard and Tama counties.
"Our small towns especially benefit from small businesses who really bring flavor to the community," Dutton said. "Big-box retailers, there's nothing wrong with them, but they're the same. When you go to a small town, you don't remember what Walmart was like, but you might remember the coffee shop you stopped in or the unique gift shop. So that's critical for creating quality of life in our small communities." 
The UNI SBDC falls among under the offerings of Business and Community Services, which provide a wide range of services for local businesses. The overall goal is to ensure businesses in the area have someone to turn to when they have questions.
"We're really all about how important it is for businesses to contribute to a vibrant state of Iowa," Dutton said.