Business
UNI student Madison Kraemer elected national president of FBLA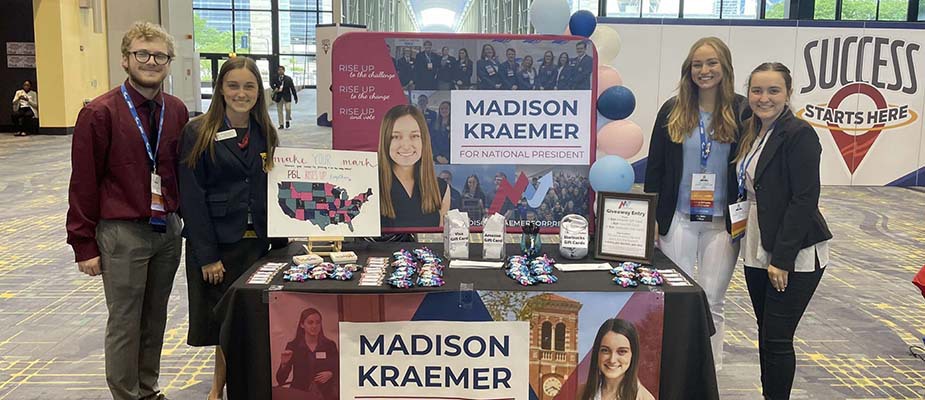 Madison Kraemer (Marketing and Organizational Leadership, '23) spent the last year serving on the national board of directors for Future Business Leaders of America (FBLA), a student organization dedicated to future business leaders in middle school, high school and college. Her goal quickly became to become president and help advocate for the organization.
This summer, she achieved it.
Kraemer, who has been in the organization since middle school, was voted the newest national president of the FBLA in June. The honor is especially special because she'll be representing UNI, the location of one of the oldest local chapters of FBLA.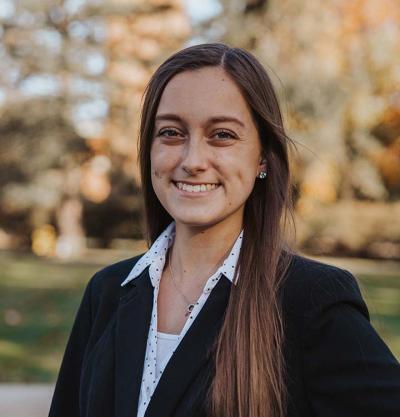 "It's going to be a lot of pressure on me, but I'm more than excited to take on the challenge," Kraemer said. "It means a lot because of all the hard work that went into my campaign and preparing and running the election. Now it means I can pay it forward and help other members grow in their professional lives."
Kraemer started campaigning for the role in the spring. She applied and went through a series of interviews with the organization's leadership. Kraemer then had to submit a letter of recommendation, which she received from Kent Seuferer, executive director of the Iowa chapter of FBLA. Once approved, Kraemer attended the national conference in June and worked to earn the votes of the local chapters in attendance – an election process similar to the one used to elect the United States president.
"I'm extremely excited," Seuferer said. "I've worked with Madison for years, even back in her high school days. I've watched her grow and develop as a leader. It's a huge role, and she'll be advocating and representing the organization as a brand across the country."
While still a student at UNI, Kraemer will visit chapters across the country, helping promote FBLA and advancing the organization over the next year. In mid-July she met with the rest of the FBLA national leadership team to set goals and action items for the upcoming year.
"It's inspiring to talk to people and hear stories of how people got involved in the organization, and it had such an impact on their college journeys," Kraemer said. "I think every student deserves this awesome opportunity to be a part of this organization, and I want to spread the message that this is a life-changing opportunity for you. That's my big goal."
FBLA was a big influence for Kraemer as well. When she transferred to UNI in 2020, she struggled to acclimate and establish herself. Then she joined the club. "That turned things around for me," she said. Kraemer said everyone in the organization was welcoming, and it helped set a foundation for the rest of her educational experience.
"It was an awesome first-year experience, and I only wanted to expand and go up from there," Kraemer said.